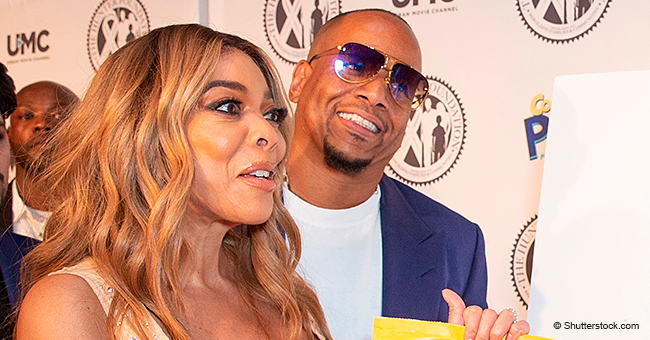 'No Woman Deserves This,' Wendy Williams Admitted in 2001 Memoir That Her Husband Had an Affair

According to Wendy Williams' 2001 memoir, she knew of her husband's infidelity a month after giving birth to their son. She also admitted hiring a private investigator and personally checking out the other woman.
Wendy Williams has been recently hounded by rumors of her husband's infidelity and a love child that was reportedly born last month. However, we now learn she admitted to knowing about her husband's cheating as far back as 2001 when her memoir, "Wendy's Got Heat" was published.
"I wanted to kill him. I mean really kill him. For real. I wanted to kill him more because I was in the process of breaking my Number One Rule: No Cheating."
"I WANTED TO KILL HIM"
Radar Online discovered that in Williams' book, she detailed her feelings upon learning about her husband's alleged affair just a month after she gave birth to their 18-year-old son, Kevin Jr. She said she realized he was being unfaithful when she caught him on the phone with his lover.
"No woman deserves this," she wrote. "I wanted to kill him. I mean really kill him. For real. I wanted to kill him more because I was in the process of breaking my Number One Rule: No Cheating."
"WAS HE IN LOVE?"
Williams hired a private investigator to find out more about the woman and confirm if indeed the affair was over as her husband told her.
"I needed to know if she was in love? Was he in love? Were condoms used? Is she pregnant? Was she laying up in the Marriott with him?" she said.
She was also hesitant to leave him because she had just become a mother. But the talk show host revealed divorce would be on the table if she learned the woman was pregnant and if they were in love.
"The only thing that would make me walk out for good is if he lied about anything – if he was in love, if she was just as successful at what she does as I am in my career, if she had his baby."
"I NEEDED TO BE ON POINT"
Upon checking out her husband's alleged mistress in the place she worked, Williams decided she wasn't worth leaving her husband. She even proudly admitted maintaining her sobriety despite her worries about the affair.
"I thought I might end up being a single mother and I needed to be on point. I did not think about picking up a drink, a joint, coke or anything."
Williams can't say the same today since she recently admitted to living in a sober home to battle her drug and alcohol addiction. The timing is curious considering the incessant rumors about her husband's mistress and their child she reportedly gave birth to last month.
Now that there's a baby in the picture, it's possible Williams is now contemplating divorce. After all, it is a deal-breaker for her, according to her memoir.
IT'S COMPLICATED
Incidentally, a new headline surfaced that Williams and Hunter are discussing separating. They're reportedly looking into the repercussions of such a move considering they have ties that may complicate matters. Hunter is Williams' manager and he's also her partner in the company that produces "The Wendy Williams Show."
The news comes in the heels of reports of Hunter's love child being born. Williams has yet to address this though she reportedly got drunk in the wake of the baby's birth.
Please fill in your e-mail so we can share with you our top stories!