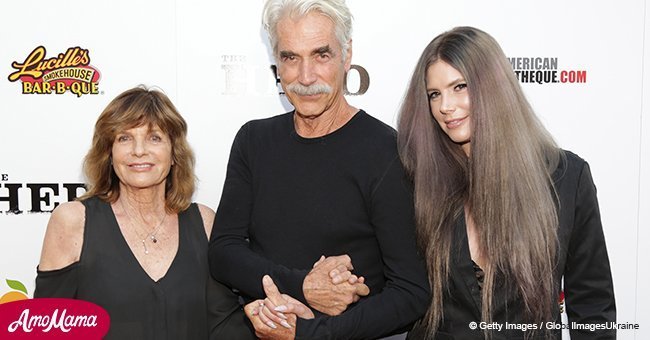 Terrifying Stabbing Attack Sam Elliott's Daughter Once Launched against Her Mother
To denounce your own daughter is undoubtedly something indescribably painful. And it is even more so to ask a judge for a restraining order against her.
It is the case of actress Katharine Ross, the wife of Sam Elliott, who was attacked with scissors by her daughter.
In 2011, Katharine asked for a restraining order against Cleo Rose after she allegedly told her that she would kill her in her own house in Malibu.
In her formal complaint, the actress explained that Cleo had always abused her verbally and emotionally but that as she entered adolescence, she became more violent.
Supposedly, Cleo went for her mother's eye, and when Katharine tried to call the police, her daughter cut the line with scissors. Right after that, she stabbed the scissors into her right arm.
The restraining order entered into force on March 8, 2011, with the purpose of having a hearing started at the end of that month. None of the parties appeared in the hearing, so the restraining order was suspended.
It was established that Cleo is to be at least 100 yards from her mother's house, her car, or wherever she is. The document also dictated that if Cleo needs to pass through the family home, the police must be present.
Cleo is the only daughter of Sam Elliott and Katharine Ross. It could be thought that Cleo's behavior is due to a stormy situation at home. However, the marriage of Sam and Katharine has been more than exemplary.
They met for the first time in the scene of "Butch Cassidy and the Sundance Kids." Sam was just one of the extras and years later he admitted that he was not brave enough to talk to the main star of the movie. But nine years later, fate brought them to London, where they performed in "Legacy." The rest is history.
Please fill in your e-mail so we can share with you our top stories!