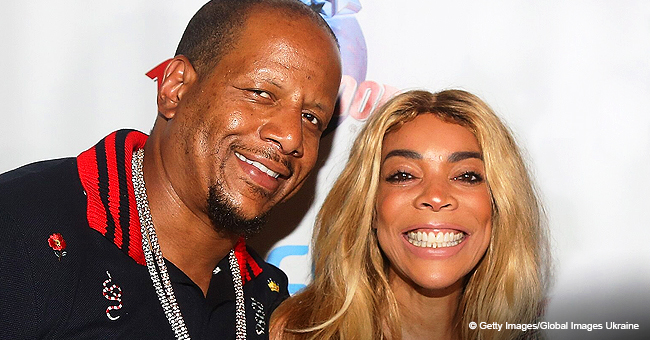 E! News: Wendy Williams' Husband Reportedly Buys Her $40K Watch Amid Cheating Scandal
Kevin Hunter, Wendy Williams' husband of nearly 22 years, allegedly gifted her with a $40,000 watch amid rumors of his infidelity.
The Williams/ Hunter marriage is once more in the headlines amid reports that Kevin Hunter brought his wife an extravagant gift, even as rumors of his infidelity run rife.
The couple, who have been married for 22 years has been the focus of speculation amid allegations of domestic abuse, and a long-standing cheating scandal.
"Kevin came in on Thursday and got Wendy a customized diamond encrusted Frank Muller watch. The job cost $40,000. This is a customized piece."
E! NEWS REPORTS EXPENSIVE GIFT
According to E! News, an inside source at Flawless, a New York jewelry store, Hunter picked out a pricey present for Williams.
The item is reportedly a diamond-encrusted Frank Muller watch which set him back a cool $40,000.
A "GUILTY" PRESENT?
The story about the pricey gift surfaced in the midst of rumors that Hunter's longtime mistress Sharina Hudson, 33, gave birth to a baby girl on March 25. Immediately after, Williams, who was in rehab for prescription drug and alcohol addiction had a relapse.
WENDY WILLIAMS WAS LIVING IN A SOBER HOUSE
At the time Hudson was giving birth, Williams was living in a sober house in Queens, fighting her addiction. On the day the news of the baby's birth became public, Williams had a relapse and was found unconscious by her assistant and rushed to the hospital.
WENDY WILLIAMS' FRIENDS AND FANS OUTRAGED
Friends of the talk show host are angered and feel that the expensive gift is Hunter's way of buying Williams' forgiveness - with her own money:
"There is a discussion about what happens now — everyone is asking, 'How can they possibly stay together?' Wendy still loves Kevin, but her health is at stake. They are so tangled up together in business, so they are carefully looking at what a separation could entail. It will be difficult."
Wendy Williams has stated that she is "still in love" with her husband and that she will not be divorcing him. The couple shares an 19-year-old son, Kevin Jr.
WENDY WILLIAMS AND KEVIN HUNTER: NO COMMENT
Social media is buzzing with speculation as to the future of the troubled marriage between Wendy Williams and Kevin Hunter since the news broke that his mistress had given birth to his child.
Hunter has had a decade long affair with massage therapist Sharina Hudson, and has allegedly even brought her a house close to the family's home.
Hunter and Williams were seen together recently, and though the talk show host waved briefly at the press, neither she or her husband would comment on the sensitive issue.
Please fill in your e-mail so we can share with you our top stories!