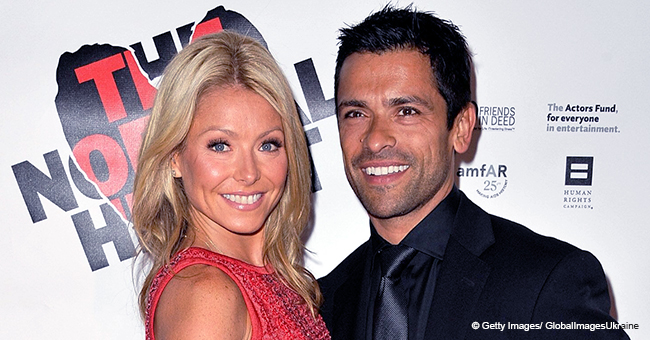 Kelly Ripa's Husband Co-Hosts Her Show Amid Ryan Seacrest's Illness, and They're 'Hilarious'
Mark Consuelos, Kelly Ripa's husband, serves as the co-host in the "Live With Kelly And Ryan" TV show since Ryan Seacrest is currently ill, and the viewers love the new energy.
Mark Consuelos is currently filling in for Kelly Ripa's partner, Ryan Seacrest, who is down with a sore throat. Although the fans wish Ryan a speedy recovery, they are also in love with the new energy that Mark and Kelly are producing during the show.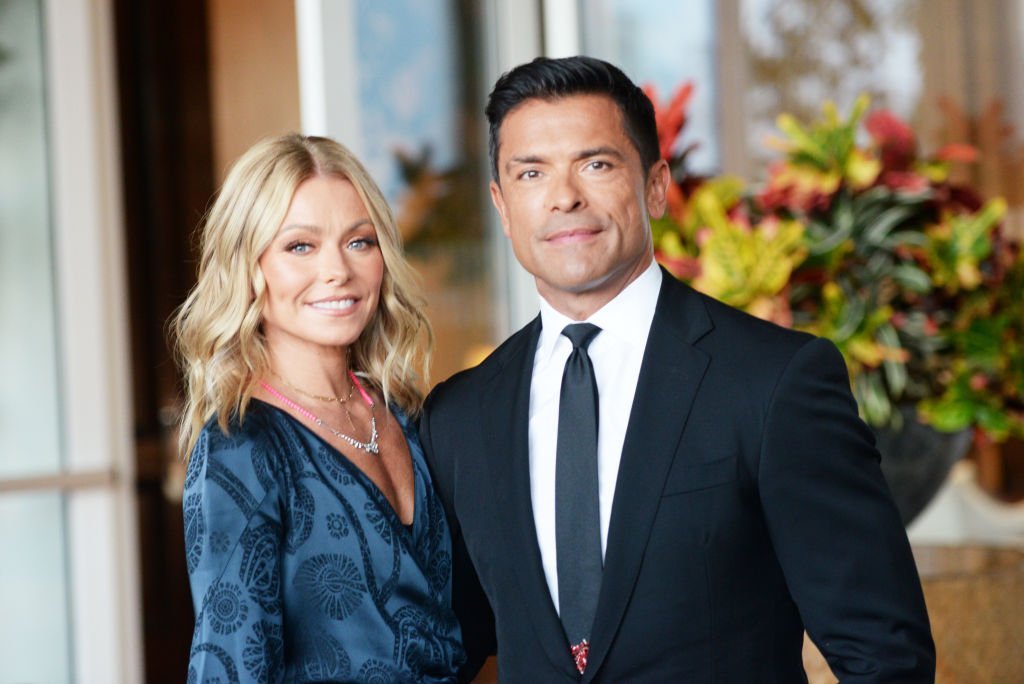 Hosts Kelly Ripa and Mark Consuelos arrive at the Los Angeles LGBT Center's 49th Anniversary Gala Vanguard Awards | Photo: Getty Images
A large number of viewers took to Twitter to express their satisfaction with Mark's performance on the show.
One user said:
"Am I the only one not missing Ryan Seacrest? Mark Consuelos has much better energy with Kelly. Yes, I realize they're married, but he's just so charming, and he's the perfect balance to her giddy."
"I effing LOVE when @MarkConsuelos and @KellyRipa co-host together! #BestBanter," another fan wrote.
It all started when Mark joined the show on Monday, and they talked about their home and family life. Mark disclosed the hilarious story of the driving lesson he gave his son, Michael, to the audience.
"We go for our first drive together," he says.
"We pull over, and I tell him, I say: 'Michael, you cannot go 35 in a parking garage and 25 on a highway. No.' I literally pulled over and did the pace around the car."
Mark succeeded in entertaining the audience with his narrative, and then Kelly decided to reveal her own experience with her son behind the wheel.
"The first time he got behind the wheel with me after the license, he looked at me and said: 'You don't even yell... Dad yells the whole time with me,'" she explained. "I felt really bad, but he survived! He survived."
Mark, who turned 48 a few days ago, seemed excited to be working with his lover and brought that vibe to the show.
Even though Kelly and Mark have an interesting dynamic, Ryan still knows how to have fun on air although the most recent episode took a drastic turn.
Ryan recently held a contest on his daily radio show and decided to make a call to the winner of the contest. The fun atmosphere was dampened when the recipient, Juliana Toedt, appreciated the host and used the opportunity to raise awareness of suicide as one of her eight children took his own life.
Ryan admitted that he found it hard to continue due to the seriousness of the issue.
"Our family right now is broken, and this couldn't have come at a better time. So thank you guys, we appreciate it," the heartbroken mom said.
Winning the contest helped in comforting Juliana and her family.
Please fill in your e-mail so we can share with you our top stories!