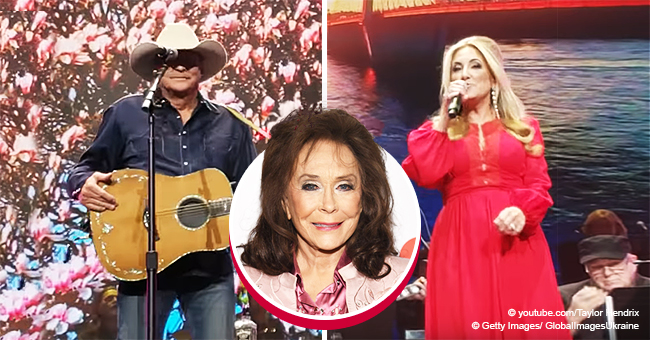 Alan Jackson and Lee Ann Womack Shared the Stage for Loretta Lynn's Birthday Tribute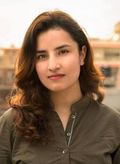 Alan Jackson and Lee Ann Womack teamed up to sing "Louisiana Woman, Mississippi Man", which was originally recorded by Loretta Lynn and Conway Twitty as the title track of their 1973 duets album.
In honor of her 87th birthday on April 14, Lynn had a star-studded "All-Star Birthday Celebration Concert" where stars like Miranda Lambert, Garth Brooks, and Keith stole the show with their performances.
Jackson and Womack create magic every time they perform together. The singers have joined together for performance several times, including the "Golden Ring" and "Till the End" performance. The songs were recorded as a duet for Jackson's 2010 album "Freight Train."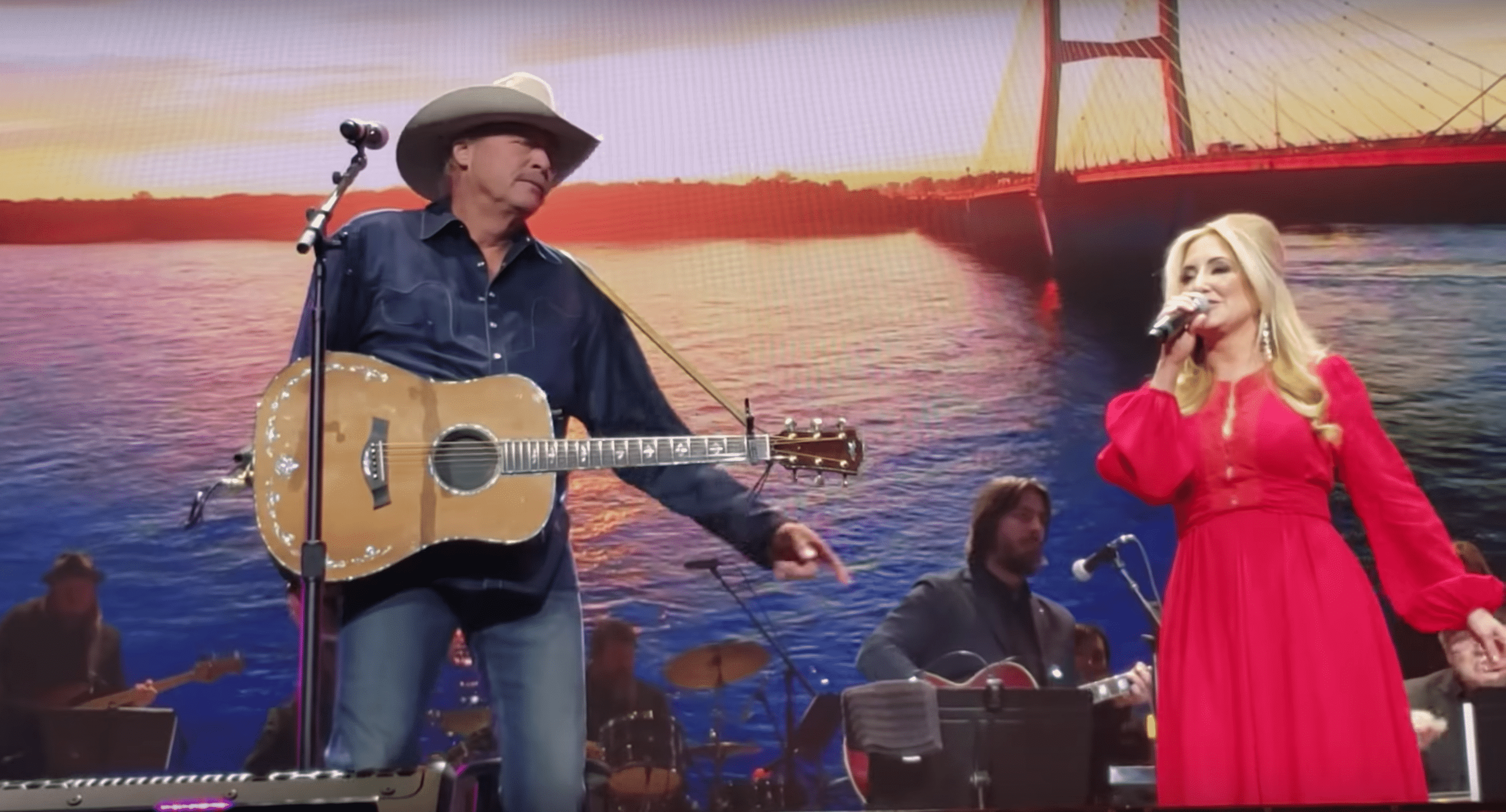 Alan Jackson and Lee Ann Womack share the stage for Loretta Lynn's birthday tribute. | Source: YouTube/TaylorHendrix
Jackson made time to participate in the concert amid an ongoing tour. He is currently on tour with William Michael Morgan and Randy Houser.
Jackson and Womack were not the only ones who wowed the audience with their performance. Paying tribute to the genre icon, Keith Urban kick-started the concert with his amazing rendition of Lynn's "Blue Kentucky Girl."
Urban shared how he was performing in a cover band in Australia where they often had a female singer which led them to cover Lynn's songs.
"This is a song I wanted to do despite the fact that it's sung by a girl because I've always loved this song," he said before his soulful performance of "Blue Kentucky Girl."
The wonderful performance of Lynn's song was not the only thing that Urban had in mind. Later during the show, the star jumped out of a giant purple wooden cake that said "Happy Birthday!" to make Lynn feel extra special.
It was Lynn's birthday wish that Urban jumped out of her birthday cake.
The Australian singer later took to Instagram to share a snapshot of the special moment.
"Miss Loretta- you asked me to jump out of a cake for you- and I would do it again every time! Thank you for a truly surreal and gorgeous night of music, heart, stories, magic, and LOVE!!!!! HAPPY BIRTHDAY !!!! Love ALWAYS. - KU," he wrote.
Please fill in your e-mail so we can share with you our top stories!