Kourtney Kardashian Wears Nothing but a Thong over Her Bare Chest to Promote a New Website
Kourtney Kardashian showed off her slim figure as she posed for a photo wearing a thong that leaves little to the imagination.
The 39-year-old reality star shared the racy photo on Instagram as she promoted a new lifestyle website and e-commerce platform.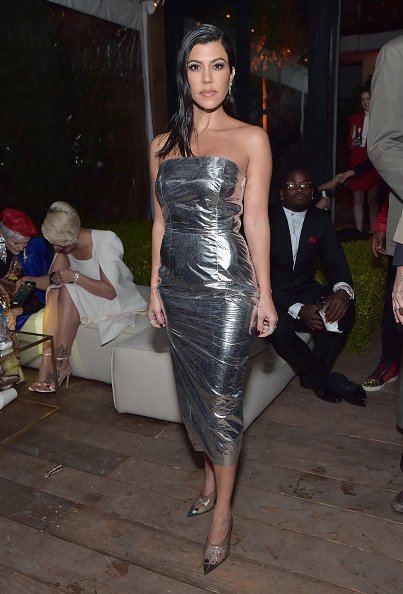 "I'm prepared mentally and emotionally and physically to go tackle a day."
The photo shows the "Keeping Up With the Kardashians" star holding an iPad as she covered her chest with her arm in a living room.
The mother of three was promoting Poosh, a website that covers health and wellness, lifestyle, and home and entertaining.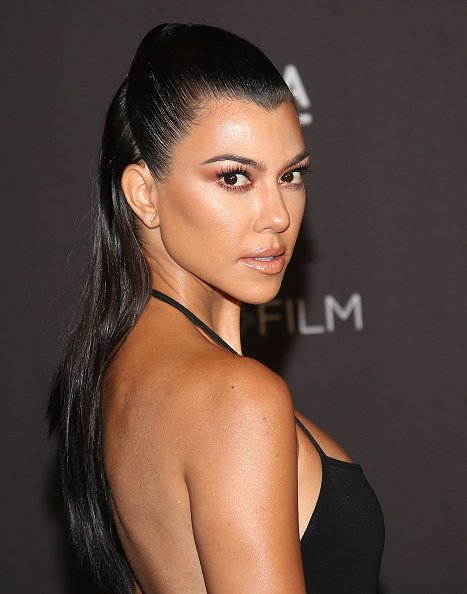 The website, which has featured a number of Kourtney's naked photos, posts stories that would be relevant to fans of the Kardashian sisters. Among the published articles are, "How to look good naked," and "Foods to flatten your belly."
WEBSITE FEATURES OTHER FAMILY MEMBERS
Kim Kardashian's eldest child North West and Kourtney's daughter Penelope were also featured in the Kids section, for an article featuring "non-toxic toys for your kids."
Another article features an interview with Kris Jenner, the family's matriarch. Kris talked about their family routines.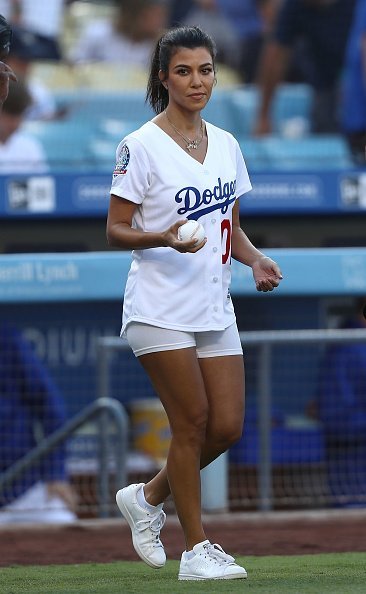 "Like our entire family, we prepare for a very long day. Like, I'll get up at 4:30 or 5 in the morning and jump up, have coffee, check my emails real quick, hop on the treadmill, turn on the news, get caught up with what's going on," she said.
Kris continued, "So I feel like I've done my cardio, I'm prepared mentally and emotionally and physically to go tackle a day. Be informed about what's going on in the world, be informed about what's going on with my kids. I do a lot of that and that takes… If I can be on that treadmill for 45 minutes to an hour, it's golden. Do a few weights, hop off, shower, plan, film."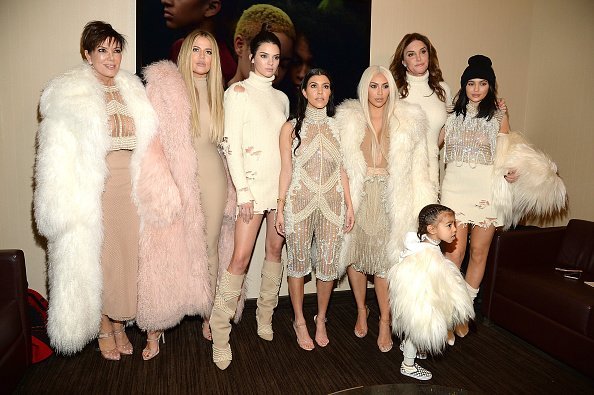 PROUD OF HER BODY
Kourtney Kardashian is not one to be ashamed of showing off her skin. She also recently gifted her fans with a photo of herself posing seductively in a black mini dress.
The Instagram photo amassed more than one million likes in just a day.
Shot in the bathroom, she can be seen raising her arms in racy gloves. She captioned the photo with a line from an X-rated Tank song: "Sponsor you, make you the baddest."
She also once donned a see-through dress while attending a birthday bash at The Six restaurant in Los Angeles on March 20, 2018.