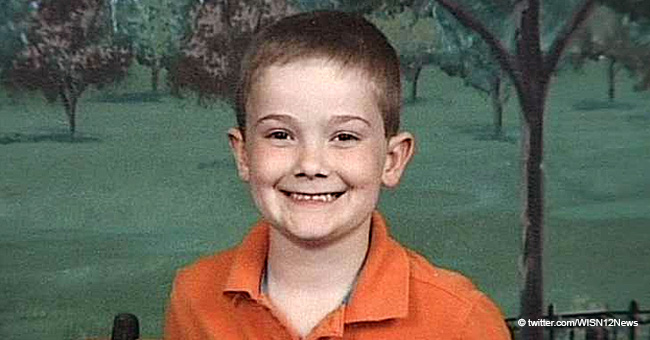 Teen Claiming He Is Timmothy Pitzen Says He Escaped Kidnappers 7 Years After His Disappearance

Timmothy Pitzen went missing at the age of 6 in Illinois in 2011. Now 7 years later, a teen surfaced claiming to be the young boy.
Then 6-year-old Timmothy Pitzen famously went missing in 2011. His kidnapping even featured on "Live PD." Seven years later. the missing child has allegedly been found in Ohio after escaping his captors.
A teenager claiming to be Timmothy called 911 in north Kentucky on Wednesday morning. The young man claims he just escaped his 2 kidnappers who had been holding him for 7 years.
Cops immediately responded to the call and found the boy in Sharonville, Ohio. He claims he is 14-years-old now, and managed to escape from a Red Roof Inn however he was unable to pinpoint where the motel was situated.
The boy describes his kidnappers as white men covered in tattoos on their necks and arms who look like bodybuilders. The boy is in police custody while a DNA test is undertaken to confirm his identity.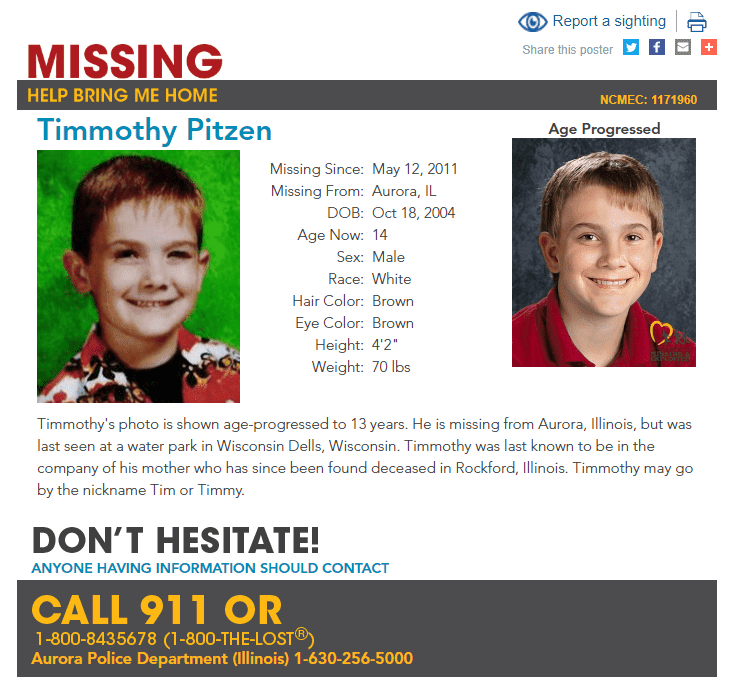 Missing Child Poster For Timmothy Pitzen | Source: Aurora Police Department (Illinois) & missingkids.org
Timmothy initially
disappeared
after his mother took him out of school one day for a 3-day vacation. Unfortunately, she was found dead a few days later at an Illinois hotel and a note near her body stated that Timmothy was safe with people who would care for him.
The story made headlines and even featured last year on the popular A&E show, "Live PD."
Please fill in your e-mail so we can share with you our top stories!