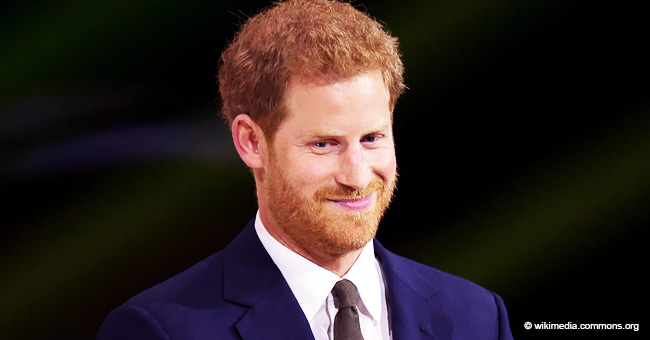 Ballet Challenge: Prince Harry Shows off His Best Ballet Skills in a Children's Class
During a solo outing to west London on Wednesday, Prince Harry delighted a class filled with 4 to 6-year-olds in a "ballet challenge."
34-year-old Prince Harry visited the YMCA South Ealing and joined a ballet class for some fun and learning as the ballet teacher; Jade Groves explained that the challenge involved balancing on one leg with a plastic disc on the head.
Her question, "Do you guys want to show him?" prompted all the children to get up eager to get the challenge going.
"Arms out, one leg up!" Jade said and got the challenge going as everyone, including Prince Harry attempted to maintain their balance. With arms stretched out to the side one little dancer teased Prince Harry, "You wobbled!"
After the challenge, Prince Harry took some time to speak to the youngsters, "Come in, I don't bite!" 5-year-old Arya Twydell unexpectedly blurted, "100 years!" when Prince Harry asked her how long she'd be doing ballet, instead of two years and caused laughter all around.
The Duke of Sussex then participated in a roundtable discussion and learned about how the YMCA support young people in the area through the "Heads Together" campaign, a mental health program led by the royals.
Topics of discussion included social and personal issues that influence young people's mental wellbeing. "There continues to be huge progress in smashing the stigma that surrounds mental health, but let's keep normalizing the conversation," Prince Harry said.
"Let's keep reminding each other that it's okay not to be okay, and to listen to each other. After all, how we think determines how we act, how we feel, and how we treat ourselves and those around us," the soon to be father added.
With his own baby due soon, Prince Harry went over to Maria Ahmad and her 3-month old baby Naz and asked the new mum if baby Naz sleeps during the night, to which Maria replied, "Sometimes," while he made funny faces at baby Naz who responded with a big smile.
Prince Harry's sister-in-law Kate recently also spent some time with youngsters when she joined the Scouts at their headquarters in Gilwell Park, Essex to celebrate its 100th year since opening.
Kate also took part in a new pilot program aimed at four and five-year-olds, a first for the organization which is set to roll out to another 20 locations across England.
Along with young scouts and group leaders, they learned the basics of boat building and how to assemble a balloon rocket, Kate even crouched down in a tree hollow as some of the kids tested how waterproof it is by throwing cups of water over it.
During the outings of both Prince Harry and Kate, they looked in their element as they spent time with the children.
Through their initiatives, they work tirelessly on providing the children with opportunities to grow and be as balanced and healthy as possible while growing up.
And while the Royals focus on the wellbeing of their nation, another new development has fans talking up a storm.
Prince Harry and Meghan recently launched a joint official Instagram account on Tuesday complete with a personalized logo which includes the first letters of their names. But what many may not be aware of is the story behind their joint monogram.
Please fill in your e-mail so we can share with you our top stories!