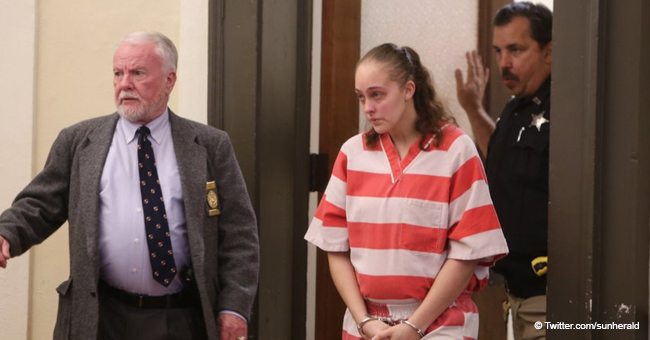 Pregnant Cop Sentenced to 20 Years after Child Died in a Hot Car; Will Put Baby up for Adoption
The former police officer and now-pregnant Cassie Barker pled guilty to culpable negligent manslaughter of her 3-year-old daughter Cheyenne on Monday.
She got sentenced to 20 years in prison and consequently plans on giving her unborn baby up for adoption.
Cheyenne died on September 30, 2016, while strapped into her car seat in the back of her mother, Cassie's patrol car in Mississippi. As a police officer for the Long Beach Police Department, Cassie finished her shift and paid a visit to Sgt. Clark Ladner at his home, her superior at the time.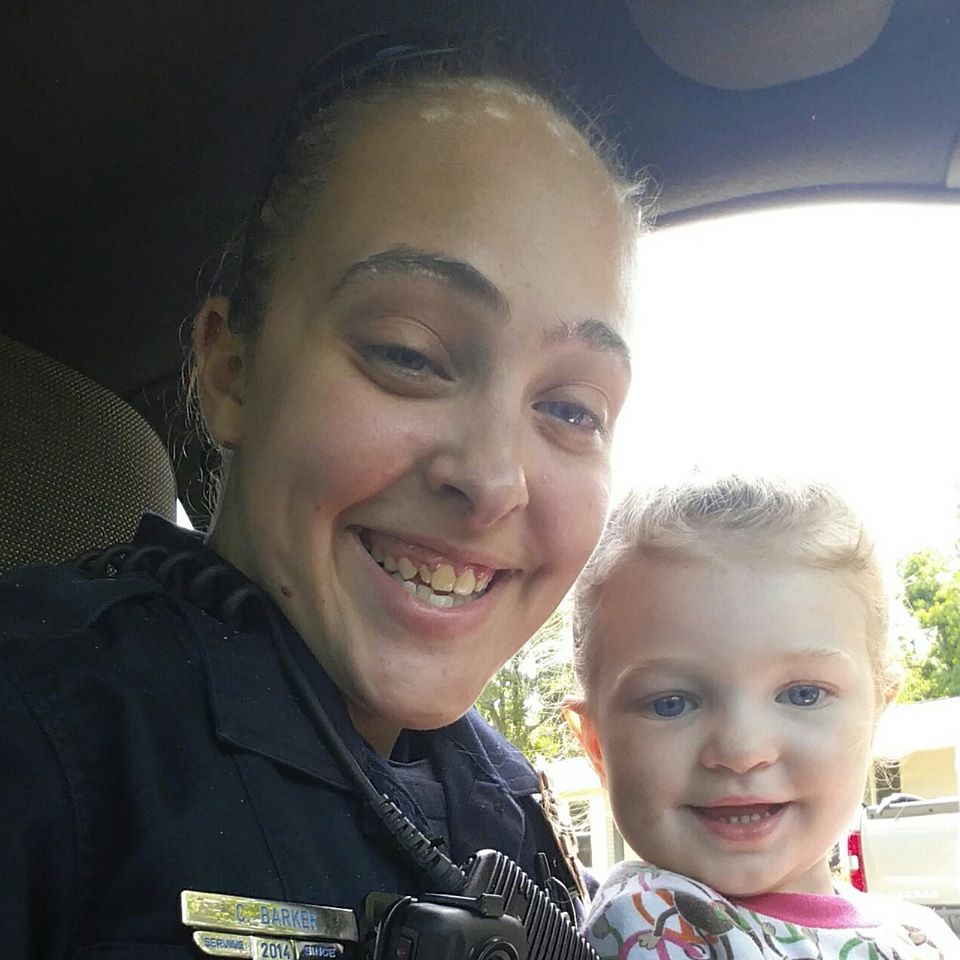 Cassie Barker and Cheyenne. | Source: Facebook/Cassie Barker
She left Cheyenne strapped into her car seat and spent 4 hours in his home to "talk about a personal matter." But she later
admitted
that she and Clark had sex during that time, according to CBS News reports.
In her defense, Cassie said she had left the air conditioner in her patrol car running, but according to authorities, it wasn't blowing cold air.
By the time she returned to her car, Cheyenne was unresponsive with a body temperature of 107 degrees by the time she got to the hospital where medics pronounced her dead.
"She hasn't been the same since this happened. It's a very sad case. Her life will never be the same again," Cassie's attorney, Damian Holcomb said after her sentencing on April 1. He added that she "has accepted responsibility" for the death of her daughter and will give her baby up for adoption after birth.
Her guilty plea comes after an agreement made with prosecutors on a lesser charge after she originally got indicted on a charge of second-degree murder.
"I don't know what I could ever do to you that could be worse than what you've already experienced. You will forever be entombed in a prison of your own mind." Harrison County Circuit Judge, Larry Bourgeois said during Cassie's sentencing.
Clark Ladner avoided any charges as The Associated Press reported that he had no knowledge of Cheyenne being in the patrol car. However, both got fired from the Police Department within days following the toddler's death.
"Every time I close my eyes, I picture her suffering, and then I picture her laying in this coffin," Cheyenne's father, Ryan Hyer said during proceedings on Monday and added, "I still see her smiling and laughing in my head, and I would assume that smile and laughter turned to pain and suffering in that instance."
After Cheyenne's death, Cassie got hospitalized from shock and underwent a psychological exam. The results showed an onset of post-traumatic stress disorder brought on by her daughter's death and childhood trauma.
In a similar case in Kerrville last year, a judge showed no mercy on a mother who left her one and two-year-old daughters overnight in a hot car while she went out partying on June 6, 2017.
Amanda Hawkins, 19-years old at the time, pled guilty to two felony counts of child abandonment or endangerment that resulted in imminent danger or death, bodily injury, or physical or mental impairment.
Judge Keith Williams listened to the respective father's victim impact testimonials before she imposed a sentence no one expected.
Please fill in your e-mail so we can share with you our top stories!