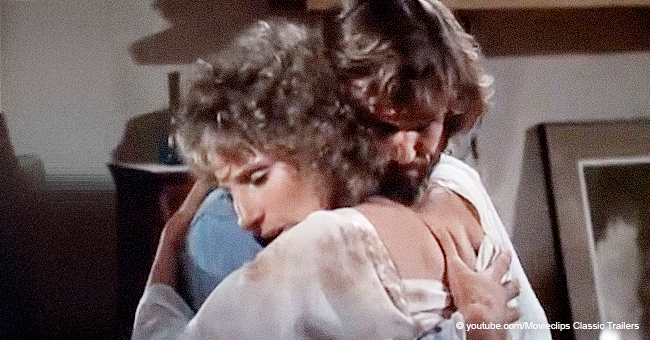 Barbra Streisand Shares Photo with Kris Kristofferson Decades after 'A Star Is Born' Was Released

Barbra Streisand and Kris Kristofferson have something in store for fans of the 1976 version of "A Star Is Born."
The 76-year-old actress shared an Instagram post with a very subtle caption teasing fans that there was something in the works for the two.
Streisand and Kristofferson co-starred in the musical film over four decades ago but their connection is still clearly as strong as ever.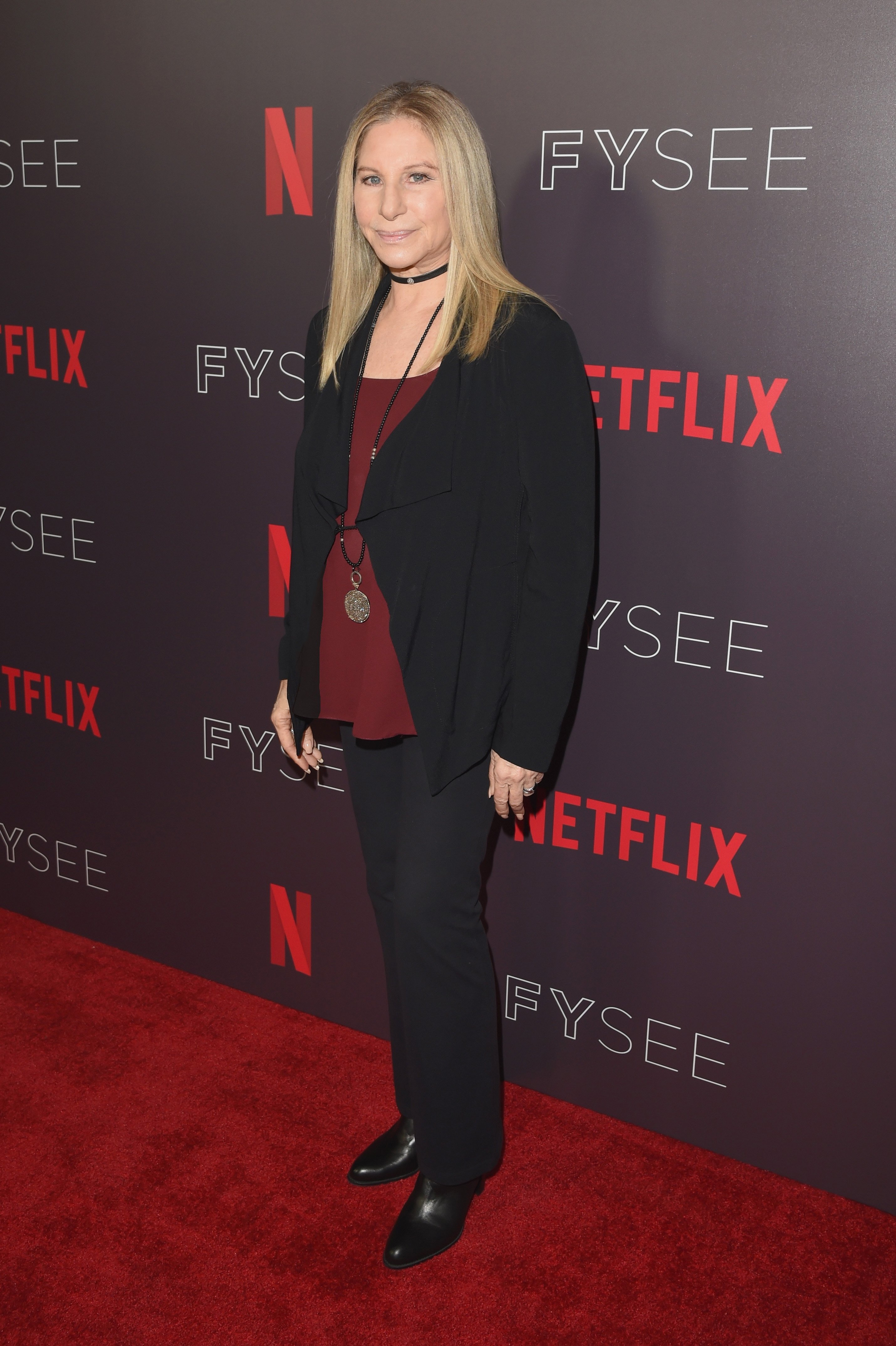 Barbra Streisand attends the Netflix #FYSee 'Scene Stealers' event | Photo: Getty Images
In the sweet picture, Streisand leans against Kristofferson, 82, with one hand on his chest. Both wore black clothes as they smiled into the camera.
In the caption, Streisand wrote:
"It was so wonderful to see my friend Kris who stopped by yesterday. Stay tuned..."
The 1976 movie "A Star Is Born" saw Kristofferson as Streisand's love interest and a musician. It was based on the original film created in 1937.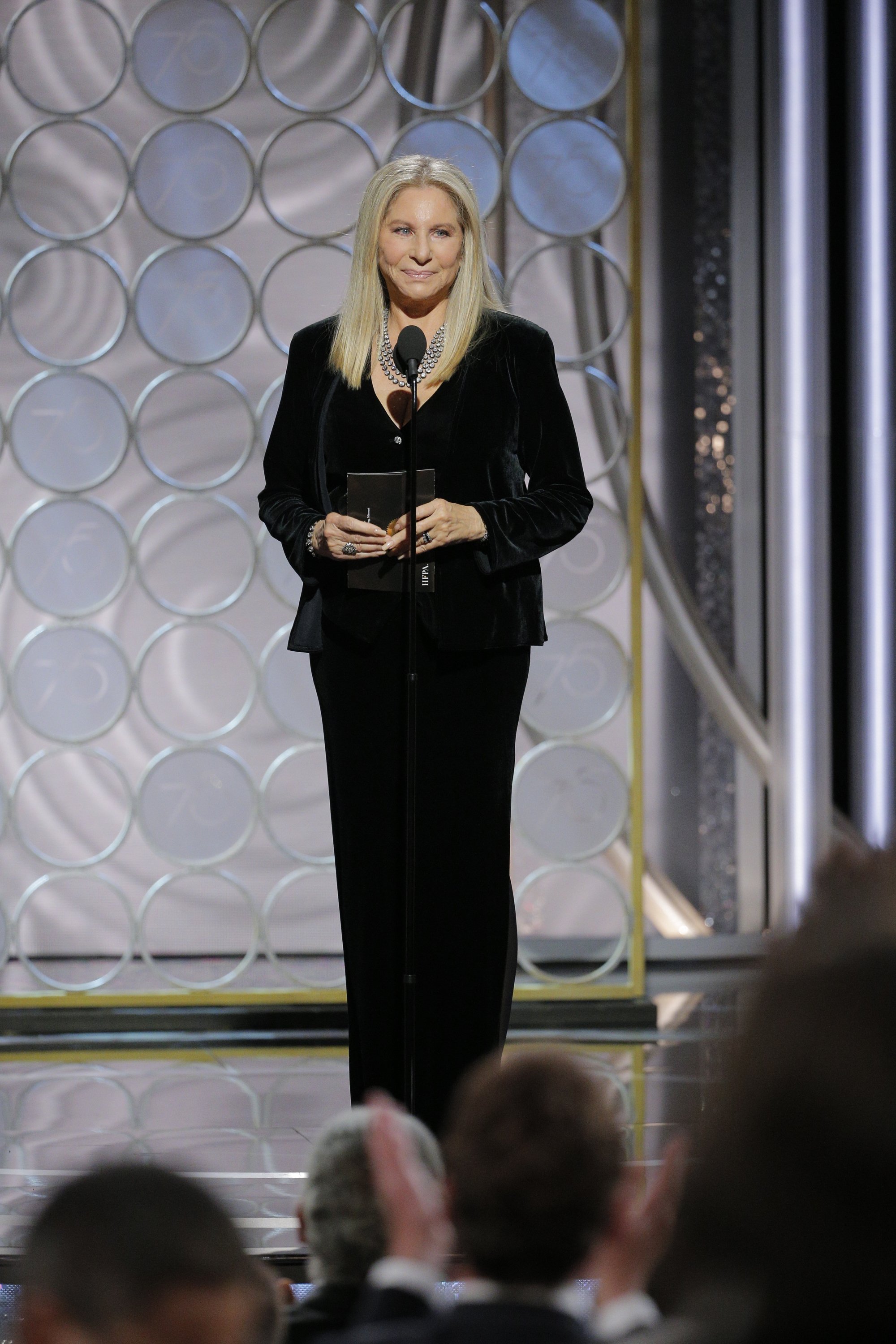 Barbra Steisand gives a speech at the 2018 Golden Globe Awards | Photo: Getty Images
Fredric March and Janet Gaynor was the original couple of the first flick. In 1954, James Mason and Judy Garland starred in the remake which was produced as a musical.
Streisand's version is slightly rougher than the first two. It takes on a more rock and roll theme. Much of it was filmed at Arizona State University's Sun Devil Stadium in front of over 45,000 fans.
The concert scene is where Streisand debuted the original, "Evergreen." Tens of thousands of concert-goers also heard her sing "The Way We Were," and "People."
Back in the late 70s, Streisand earned an Oscar for Best Original Song for "Evergreen." Similarly, the most recent version starring Lady Gaga and Bradley Cooper received an Oscar for the original song, "Shallow."
The song debuted in the 2018 remake starring Gaga and Cooper as the couple that falls in love. It gained popularity again after the pair gave a sensual performance of it this past February.
Singing together at the 2019 Academy Awards, Gaga and Cooper sent viewers into a frenzy as a result of the intimacy they displayed onstage while singing "Shallow."
The chemistry between them was undeniable as they sang cheek-to-cheek behind a piano. Cooper, who is engaged to fiancee Irina Shayk, was put in hot water following the act.
He and Gaga both received nominations for their starring roles in the film. The movie was also nominated for Best Picture at the Oscars.
Gaga cleared up the rumors of an off-screen romance between her and Cooper when she went onto "Jimmy Kimmel Live" in February. "I'm an artist and I guess [Bradley and I] did a good job... fooled ya!" she said.
Please fill in your e-mail so we can share with you our top stories!