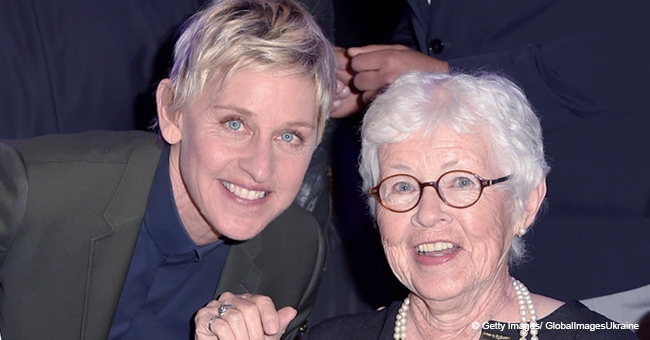 Ellen DeGeneres' Mom Reveals Why Her Famous Daughter Has Not Had Kids
Betty DeGeneres, the 88-year-old mother of award-winning talk show host, Ellen DeGeneres finally reveals the reason behind her daughter's refusal to have children, despite having the means.
Betty is her daughter's number one fan; she attended her show daily in its first two years. In a big reveal, Betty made known why Ellen swore off having children. The 88-year-old told "US Weekly" at the 2019 Human Rights Campaign Gala Dinner at Los Angeles, the reason for her daughter's decision.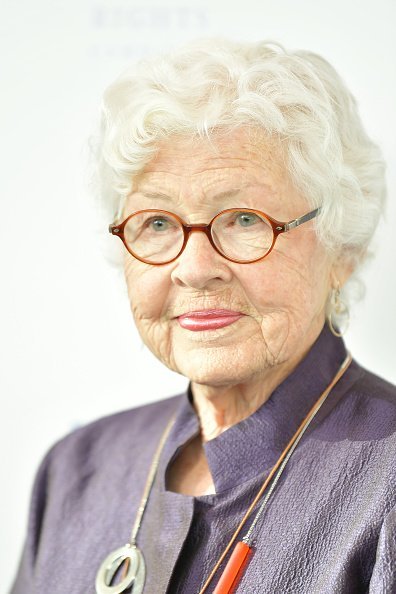 Betty DeGeneres at JW Marriott Los Angeles. | Photo: Getty Images.
The proud mother said there wouldn't be any child in the TV personality's life because:
"Ellen has too much class."
The answer is not much of an explanation, but it seems to be enough for the matriarch who has resigned herself to the fact that she won't have any grandchildren from her child.
The former speech therapist also revealed that she is not bothered by it, and is focusing on spending more time with her daughter and daughter-in-law, Portia De Rossi. Betty described Portia as a wonderful person while making it known that the former "Scandal" actress is now a businesswoman.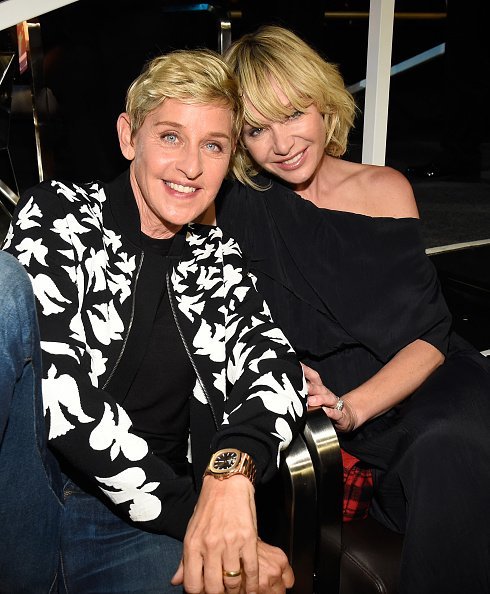 : Ellen DeGeneres and Portia de Rossi at the 2017 MTV Video Music Awards in Inglewood, California.| Photo: Getty Images.
The Louisiana native equally said that she speaks to the couple often, despite living two blocks away from the "Seriously…I'm Not Kidding" author's studio. Ellen has in previous interviews shed light on her choice to not experience the joys of motherhood.
In 2015, the "NBC" host said on the "Today" show that although she loves children, being a mother is a huge commitment, and she is unwilling to put into it the effort required.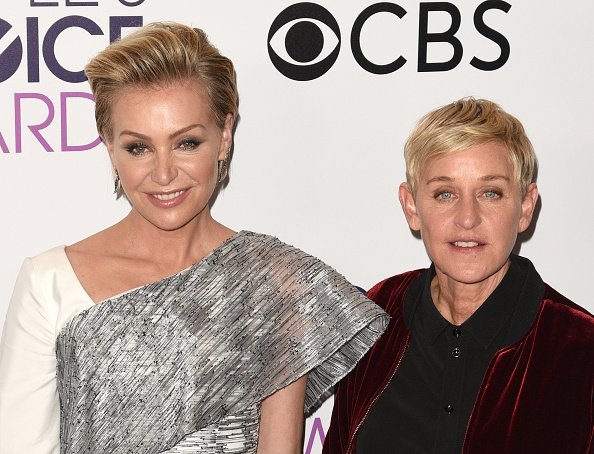 Ellen DeGeneres, Portia de Rossi at the People's Choice Awards in Los Angeles, California.| Photo: Getty Images.
The 61-year-old explained that in her line of work, she meets children who are intelligent and talented, and would not want to find herself someday making a comparison between them and her child, should the child not measure up to expectations. She said:
"It's just too risky,"
Ellen may not want to take this risk, but she is not afraid to face daunting circumstances; the author's relationship and marriage to her wife came from defying the odds. The couple got married in 2008, after dating for four years.
It was a time when same-sex marriage was not common or accepted, but fortune they say favors the brave, and for these two, it came with the Supreme Court of California ruling in favor of gay marriages.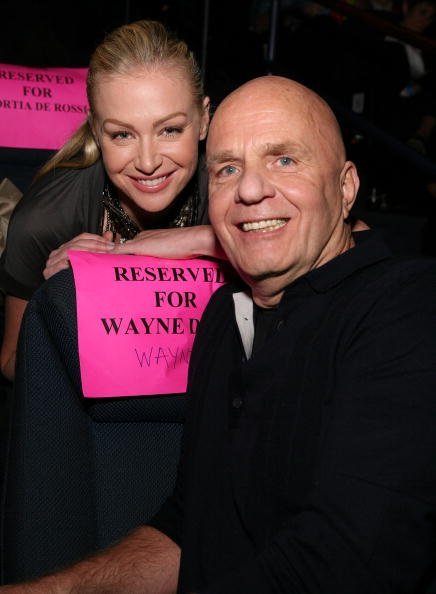 Portia de Rossi and author Dr. Wayne W. Dyer at the Lloyd E. Rigler Theater. | Photo: Getty Images
Wayne Dyer, a philosopher, officiated the ceremony, and he said the union marked a beginning for a lot of people and sent a message to the world that everyone is born equal, and they have the right to pursue their happiness. Ellen and Portia shared the quote on social media last August on the tenth anniversary of their wedding.
Please fill in your e-mail so we can share with you our top stories!