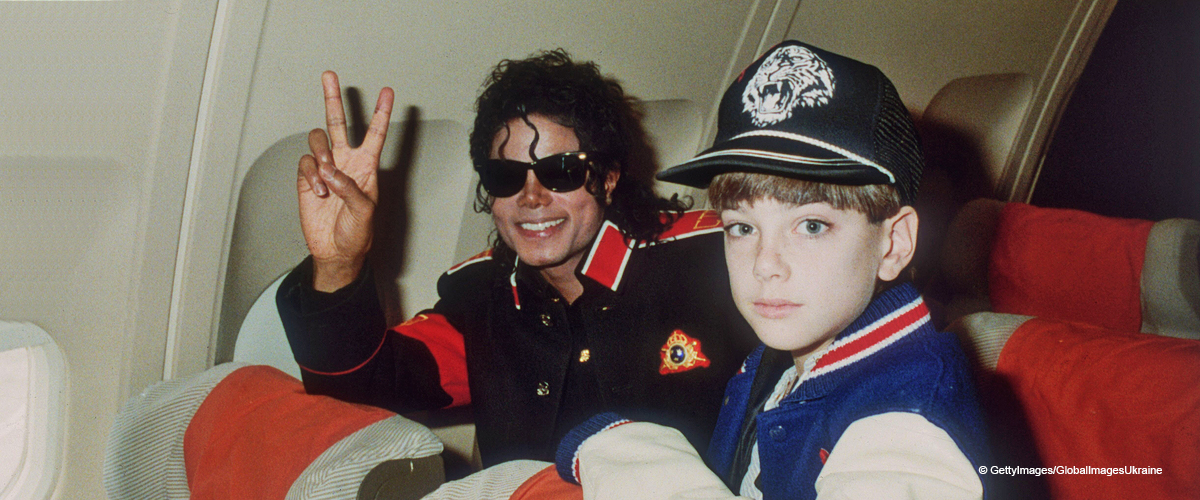 'Leaving Neverland' Director Hits Back at Reports His Documentary Got Some of Its Facts Wrong
Director Dan Reed dropped a bombshell after he agreed with evidence that timelines in his Neverland documentary proved inaccurate, but now back-tracks in saying there was "no u-turn. No clash of dates."
Since the documentary premiered at the beginning of this year, "Leaving Neverland" caused renewed controversy about what really happened in the years both James Safechuck and Wade Robson spent with the King of Pop.
In the two-part series, Wade and James made detailed claims of sexual abuse against the late singer, including dates, places and what exactly happened in graphic detail.
However, Michael Jackson biographer and journalist, Mike Smallcombe posted evidence that tore holes in fundamental parts of their allegations on March 31.
THE TIMELINE DISCREPANCY
James Safechuck alleged that Michael Jackson abused him in a room in Neverland's train station from 1988 until 1992 when he was 14 years old.
Mike Smallcombe provided construction permits which showed that construction on the train station only started after it got approved on September 2, 1993.
DAN REED'S RESPONSE
To a tweet where Mike pointed out the three-year discrepancy in James's alleged timeline of abuse, Dan dropped the bombshell comment, "Yeah there seems to be no doubt about the station date. The date they have wrong is the end of the abuse."
But now Dan insists that he never admitted that information stated in the documentary was wrong.
He went on the offensive with a tweet wherein he stated that James Safechuck stayed with Michael both before and after the construction of the train station as if to make the dates irrelevant.
DAN STICKS TO HIS STORY
Despite evidence that James lied about when the alleged abuse took place, both in interviews and in his documentary "Leaving Neverland," Dan believes it to be factual.
He even challenged Pierce Morgan who wrote in a tweet to Dan, "What other facts did you get wrong @danreed1000?" with the following reply:
ANOTHER PART OF LEAVING NEVERLAND DEBUNKED
Mike Smallcombe also derailed claims made by Wade Robson that Michael started molesting him when his parents left him with Michael in 1990.
They apparently went on a vacation to the Grand Canyon during which he stayed with the singer for a week, but his mother Joy, told the court that Wade stayed alone with Michael for the first time in 1993.
She also told the court under oath in 2016 that Wade went with them on their Grand Canyon holiday, and did not stay with the singer.
To date, Dan Reed had not commented on any evidence provided by Mike apart from his own comment he now vehemently defends.
WADE ALSO STICKS TO HIS STORY
Amid the frenzy of accusations Dan Reed's documentary caused, Wade Robson spoke to TMZ while Jackson fans accused him of changing his story on many occasions.
In the interview, he argued that people "believe whatever they want" but insisted that the abuse did take place.
Wade also elaborated on why he came forward when he did, and what led him to that decision.
Please fill in your e-mail so we can share with you our top stories!