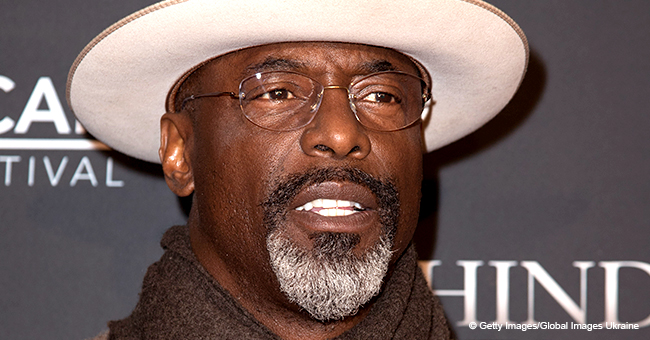 Isaiah Washington Slams Barack Obama Not Supporting 'the Black Agenda', Praises Trump for New Bill

Isaiah Washington is back at it again praising Donald Trump for his continuous support of his Black Agenda, claiming the former president Barack Obama allegedly did not.
Former "Grey's Anatomy" actor Isaiah Washington has been a little more vocal recently as he commended Donald Trump's approval of the First Step Act which is a bill that aims to jumpstart reforms in the current criminal justice system in America.
Aside from praising the current administration for taking part in the approval of a bill that could potentially save thousands of lives, he also slammed former president Barack Obama for refusing to support the "Black agenda."
Washington further compares the two presidents, saying while he voted for Obama twice, not once was he ever invited to speak about his ideas, unlike Trump who invited him to the White House to celebrate #thefirstact.
Obama's "Lack of Action"
Isaiah not only singlehandedly praises POTUS for his support of the First Step Act, but also criticized the former president for failing to acknowledge the work put in by the actor while he was in office.
Aside from being an actor, Washington is also an activist who tries to make life a lot better for black people. That said, the First Step Act is something that he has been pushing for, and the fact that it is being forwarded is music to his ears.
The First Step Act
The First Step Act provides judges with more discretion over the sentencing of drug offenders and aims to provide prisoner rehabilitation initiatives for recovering users. Both the minority and majority floor supported the bill, recognizing the mandatory minimum laws have had unfair sentences in a lot of drug-related cases.
However, it doesn't end there. In a celebration hosted by the White House for the bill, Trump revealed that a "Second Step Act" would be used to provide "successful re-entry and reduced unemployment for Americans with past criminal records."
He shares that within five years, he hopes the unemployment rate for ex-prisoners will be cut down tremendously into single digits. His next fiscal budget proposes a whopping $500 million to help prisoners gain their lives back after release.
Please fill in your e-mail so we can share with you our top stories!