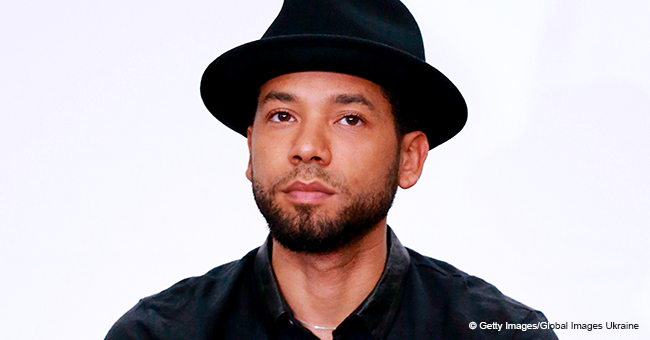 City of Chicago to Sue Jussie Smollett after He Refuses to Pay $130,000 for Cost of Attack Probe
The City of Chicago is suing Jussie Smollett after he refused to pay the $130,000 they were charging him in investigation fees following his "staged attack." This means the actor might need to go on trial because of orchestrating his own attack.
After seven days of refusal from Jussie and his team, Chicago finally filed a civil lawsuit against the actor. According to TMZ, a spokesperson from the city wrote:
"Mr. Smollett has refused to reimburse the City of Chicago for the cost of police overtime spent investigating his false police report on January 29, 2019. The Law Department is now drafting a civil complaint that will be filed in the Circuit Court of Cook County. Once it is filed, the Law Department will send a courtesy copy of the complaint to Mr. Smollett's L.A. based legal team."
Unfortunately for Smollett, now that he's refused to pay the $130,000, the city can now ask for three times more. Throughout the whole suit, the city would need to prove that Jussie orchestrated his own attack, which then puts Jussie on yet another trial before an administrative law judge.
The new movements in his case may be because Chicago Mayor Rahm Emanuel himself has been pressing law enforcement to continue their investigations and hold Smollett accountable for what had happened.
Chicago vs. Smollett
The Cook County State Attorney's Office previously dropped all 16 counts of felony disorderly conduct filed against Smollett. The charges were dropped after reviewing evidence and due to the actor's agreement to forfeit his $10,000 bond.
While Jussie was initially free from his pending charges, Chicago Mayor Rahm Emanuel was disappointed with what had happened. In a press conference, the mayor addressed his concern over what had happened, saying that Jussie has been lying to reporters by saying he is innocent.
"How dare him? This is a person now who has been let off scot-free with no sense of accountability of moral and ethical wrong of his actions."
Now that another lawsuit is slammed on Smollett's table, he better have his defense team ready as he is in for another hell of a ride.
Please fill in your e-mail so we can share with you our top stories!