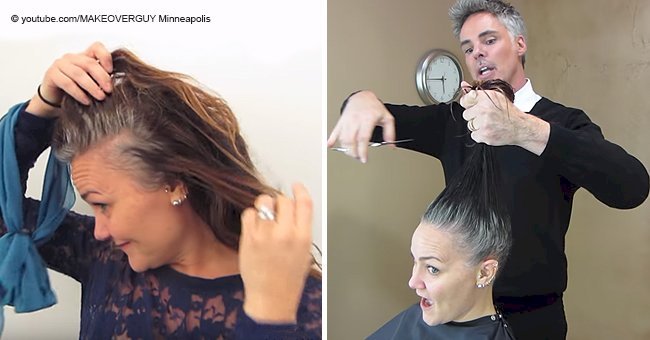 A Woman Tired of Hiding Her Gray Hair Decides to Make a Radical Transformation
A woman decided she was no longer going to hide her gray hair and switched up her look in the most radical way. But will she like it? Find out in the YouTube video below.
Kerry Grundhoefer was done applying dye to hide her natural hair color. It had been years since the grays started coming in, and Kerry was finally ready to accept them.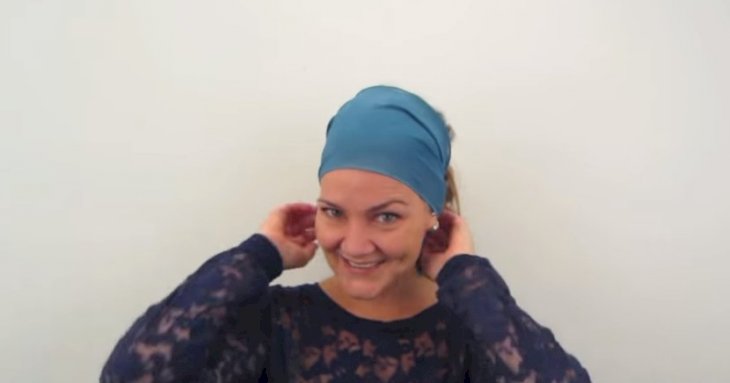 Kerry Grundhoefer covering her hair | Source: YouTube/MAKEOVERGUY Minneapolis
There was one person she could trust to do the radical change and make it beautiful: Christopher Hopkins. Christopher is a top professional makeover artist and hair specialist known for executing dramatic transformations on his clients. His prowess earned him the name "The Makeover Guy."
Christopher saw Kerry's hair once and knew what he needed to address. The many years of dye-usage had eaten into her hair, causing it to lose strength and vitality.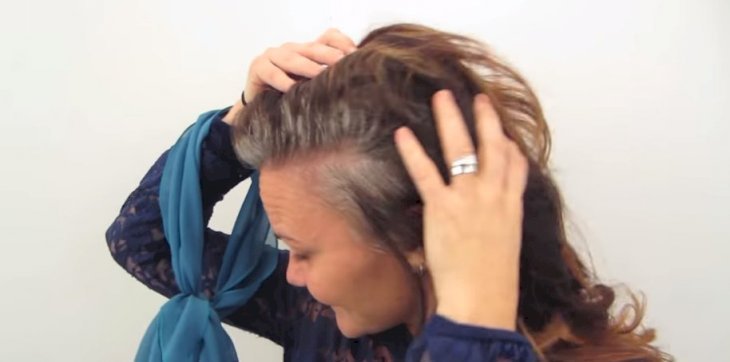 Kerry unveiling her hair | Source: YouTube/MAKEOVERGUY Minneapolis
Kerry asked for a cut; something that would surprise her family. Christopher was thrilled and couldn't wait to work his magic, but Kerry, who had long hair all her life, developed cold feet for a while. The thought of all that hair coming off was a little bit scary for her.
However, when Christopher snipped off the first set of locks, some of the anxiety and nerves washed off. Kerry decided to let Christopher do his thing and trusted her hair in his talented hands.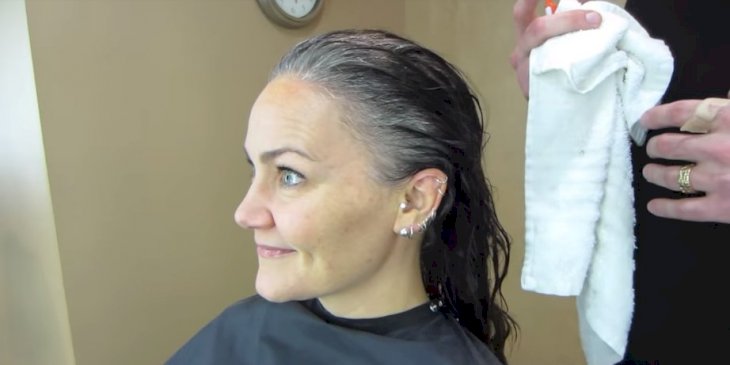 Kerry before the big transformation | Source: YouTube/MAKEOVERGUY Minneapolis
She made the right decision, and when Christopher was done, we dare say it made us want to get a cut too.
The video of Kerry's hair overhaul was shared along with the caption:
"Kerry Grundhoefer was ready to cut off all her hair and release the silver hair underneath. At 41 [then] she's a beauty. Sensitivity to hair color, maintenance and a general feeling her hair wasn't revealing her inner self allowed her to make the dramatic change. One way to grow out grey hair is gradually, but cutting it all off is another. We went with the drama."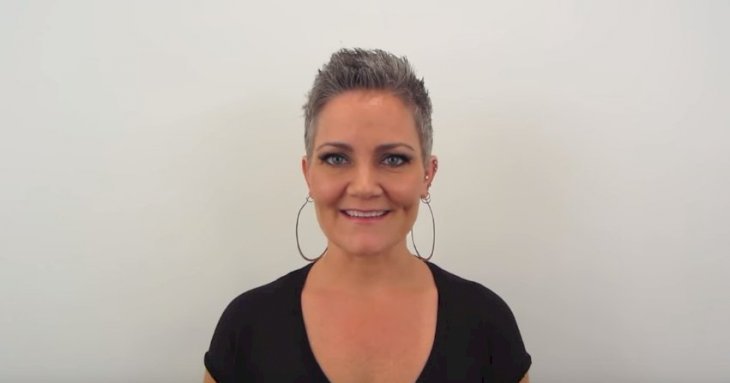 Kerry after the big transformation | Source: YouTube/MAKEOVERGUY Minneapolis
And the "drama" suited her just fine! Her new gray strands did not take away from her beauty; instead, they accentuated her eyes gave her a more sophisticated look. Kerry was overwhelmed with emotion as she spoke about her new look.
"I love it. It's amazing. It's exactly what I wanted. I think people just can't comprehend cutting long hair. I can't tell you how good it feels!" she added.
And Kerry was not the only one in love with her new hair. Her husband was too. His reaction and Kerry's transformation are contained in the video:
BIG DAY MAKEOVER
Stacy Collins and Brandon Helms from Concord, North Carolina are two other people that shocked the internet with their dramatic change.
The couple decided to look different for their upcoming wedding, and they not only surprised viewers, but they also surprised each other. Before the transformation, Brandon kept a beard that came all the way down to his chest.
Catch up with the rest of the story and see their unbelievable makeover here.
Please fill in your e-mail so we can share with you our top stories!