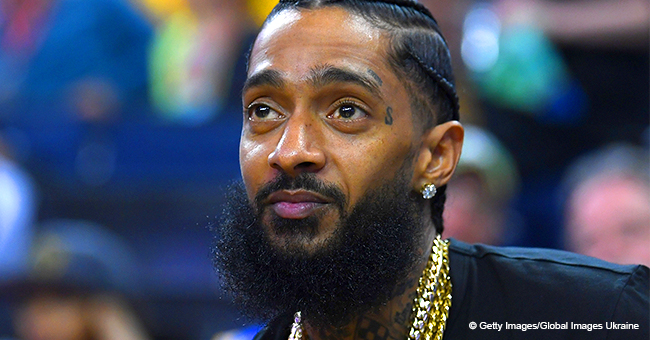 Nipsey Hussle Was Reportedly at Store to Help Friend, Shook Hands with Alleged Killer before Death

Updates on the Nipsey Hussle case show that he actually shook hands with his alleged killer who was seen with so much "envy and hate in his eyes."
Herman Douglas, who identified himself as Hussle's business partner, claims that he was one of the last people to see the rapper alive. While they were outside his Marathon Clothing store in Los Angeles, the man who shot Nipsey came and shook their hands.
He left for a while but went back with a gun while Douglas went back inside for a couple of seconds.
"Me and Nipsey were talking, and the dude that shot him, he came and shook our hands. Said he was a rapper and this old [expletive]. He shook our hands, the dude went and got his burger. He left."
Douglas said that he went back inside the clothing store to get something, and during the quick time that he was gone, the alleged shooter, Eric Holder, came back with a gun.
"So, I might have left Nipsey's side maybe three seconds. I left him maybe, approximately three seconds that I had left Nipsey and the dude came and shot him."
Cops now reveal that the aspiring rapper might have had a personal beef with Hussle. However, Douglas said that there was no beef.
"What seems to be a less talented rapper had envy and hate in his eyes. It was nothing else. It was no motive. It was no beef."
The Tragic Incident
The rapper passed away after being shot at close range by a young man who was able to escape with a getaway car. The police are convinced that the attack was indeed gang related.
Hussle might have known he'd have people coming after him, as just hours before the shooting, he wrote a Tweet saying "having strong enemies is a blessing."
The Grammy-nominated rapper was killed with two others wounded in the shooting, just outside the Los Angeles store owned by the rapper. According to the cops, the shooting was reported at 3:20 PM in Slauson Avenue in Hyde Park.
Please fill in your e-mail so we can share with you our top stories!