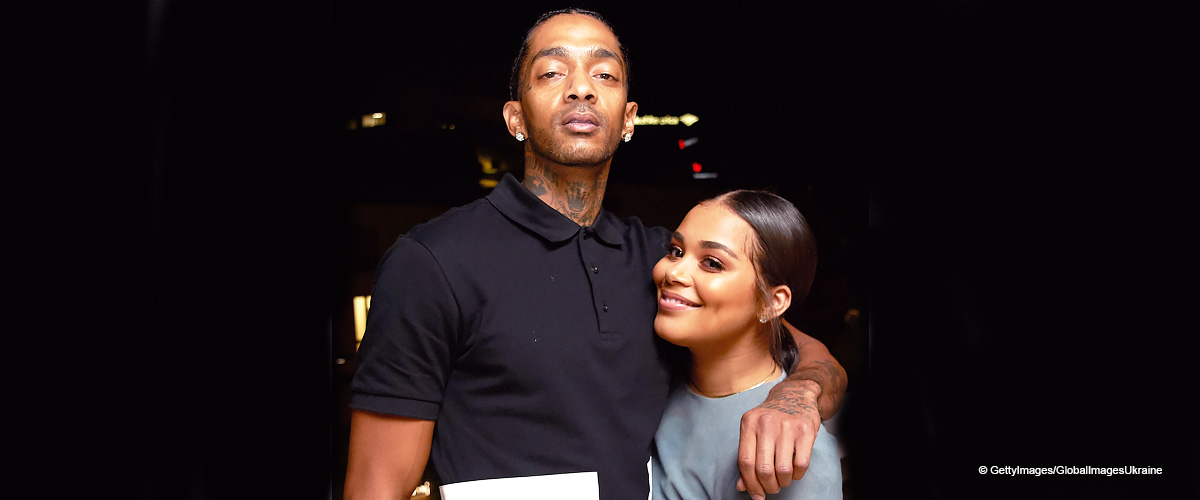 L.A. Gangs March for Peace in Tribute to Nipsey Hussle
The late rapper Nipsey Hussle's death motivated gangs in Los Angeles to march for peace. They are demanding a peace treaty between several notorious gangs.
As reported by TMZ, the march took place in Crenshaw on Friday afternoon, in the same neighborhood were Nipsey was murdered.
Several gang leaders discussed ways to put an end to the violence in their neighborhoods and to lay there swords down, so to speak.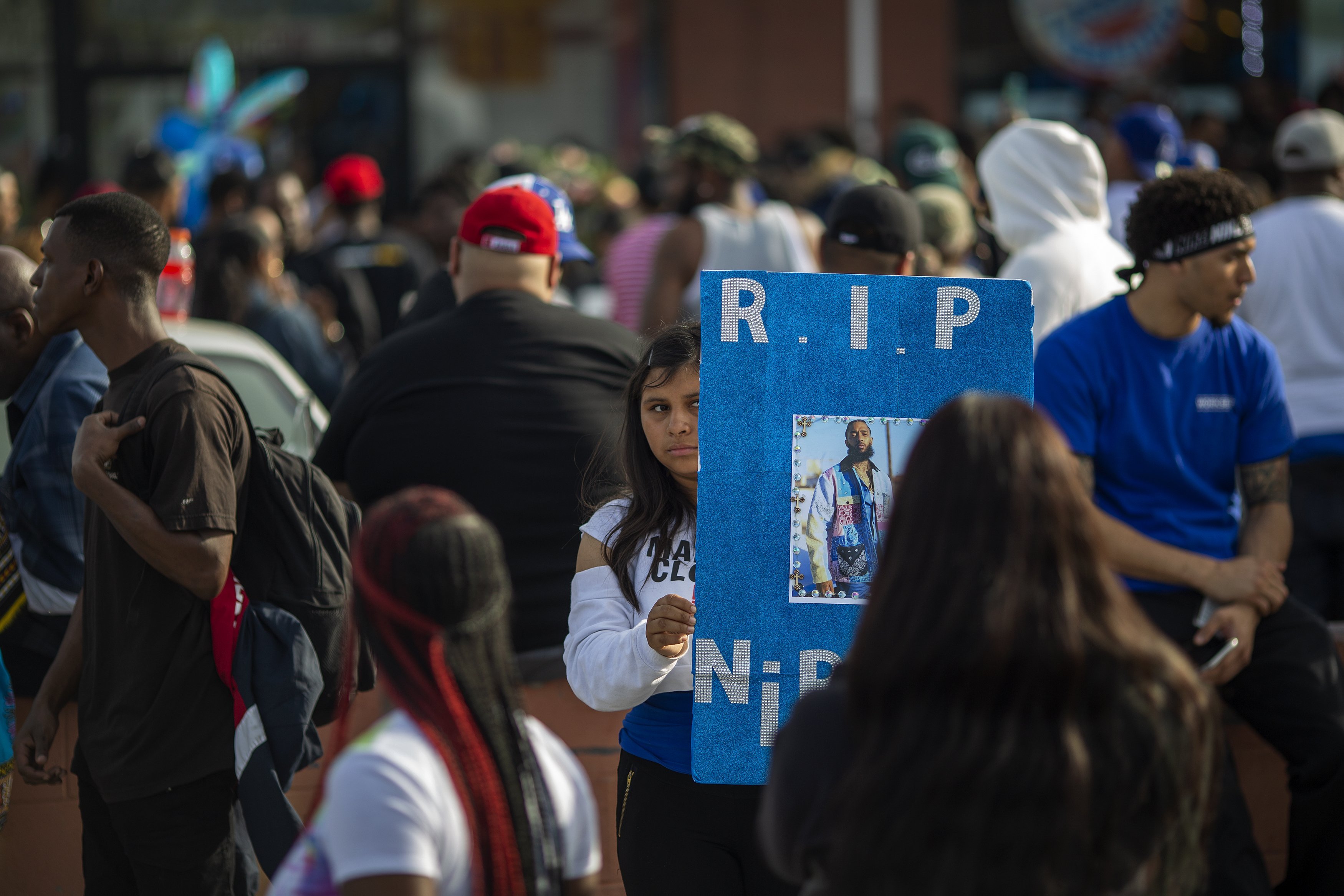 Mourners pay their respects in Crenshaw, Los Angeles, after the murder of Nipsey Hussle. Photo: Getty Images/GlobalImagesUkraine
PEACE AT LAST
The gangs have vowed to reunite for the greater good, before walking together in peaceful protest around the block, past the Marathon Clothing Store where Nipsey was murdered.
Peace has been in short supply in Crenshaw, and various local gangs had been at war with each other for more than 27 years.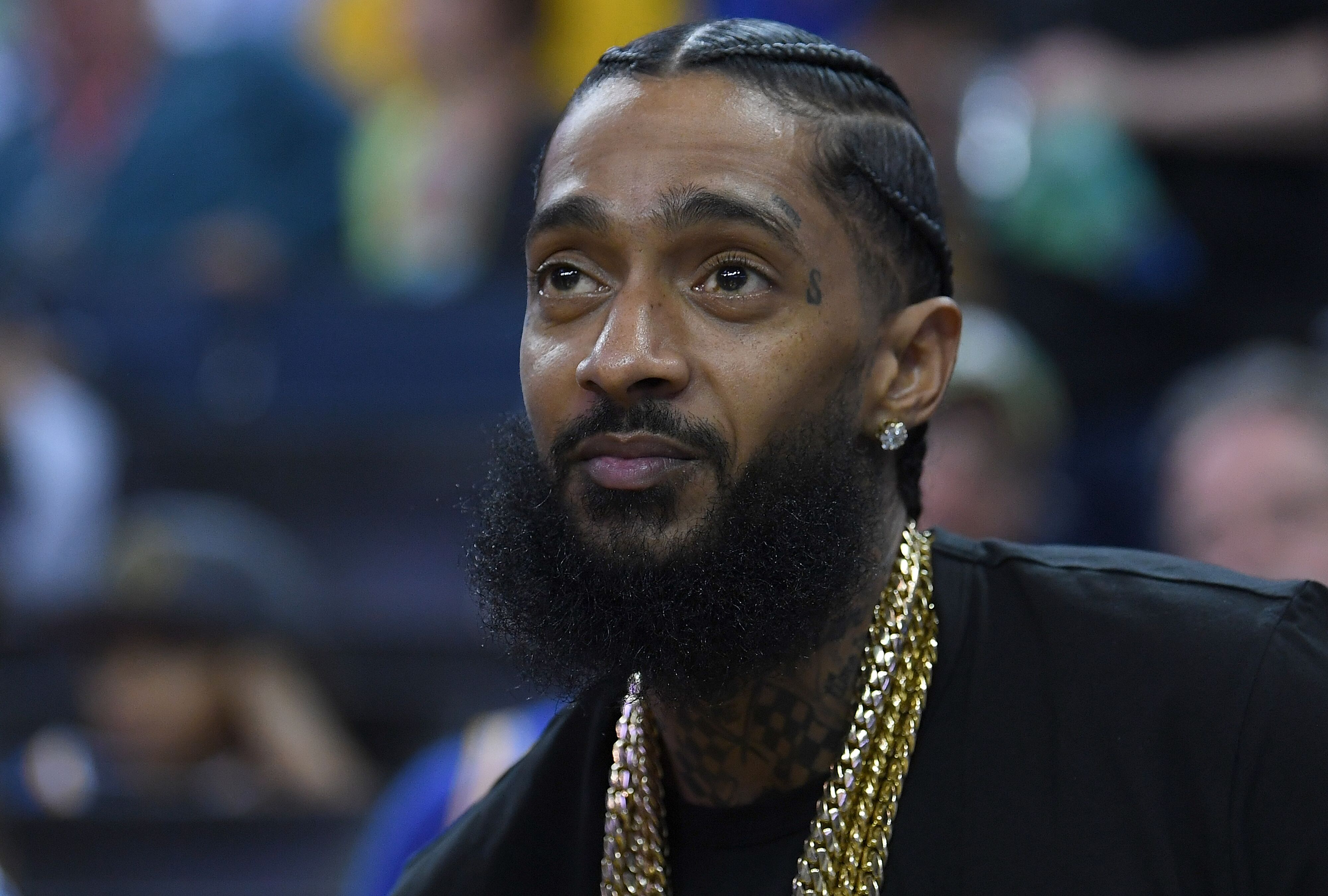 Rapper Nipsey Hussle at an NBA Basketball game between Milwaukee Bucks and Golden State Warriors on March 29, 2018 in Oakland. Photo: Getty Images/GlobalImagesUkraine
While the world is still mourning for Nipsey's death, it's heartwarming to see that rival gangs are putting their differences aside for the greater good.
MURDER SUSPECT IN CUSTODY
Earlier this week, Eric Holder was arrested and charged for Nipsey's murder after surveillance footage placed him at the scene of the crime.
According to LAPD Chief Michael Moore, the footage shows Holder in front of Marathon Clothing, talking to Hussle. He added:
"He left and subsequently came back armed with a handgun, and purposefully and repeatedly fired, striking and killing Nipsey Hussle."
Holder opened fire on Nipsey and two other customers. The rapper sustained several gunshot wounds to his head and torso.
Please fill in your e-mail so we can share with you our top stories!