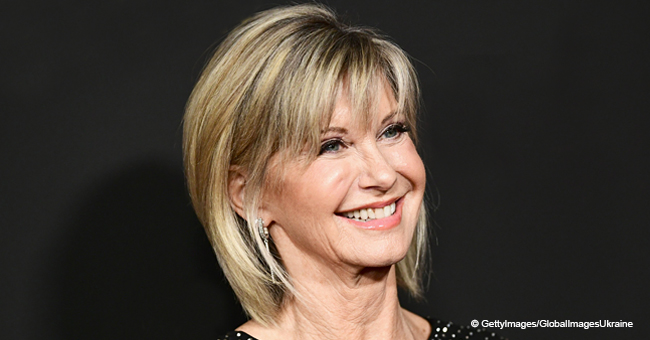 Olivia Newton-John Reportedly Shares a Health Update Amid Her Third Cancer Battle
Olivia Newton-John is in high spirits and "at her happiest" despite the spread of her cancer. She owes her positivity to her daughter, Chloe Lattanzi's, endless support, and her husband, John Easterling's, cannabis.
The best thing you can have amid a difficult illness is a good support system and a whole lot of love, both of which 70-year-old Olivia Newton-John has been receiving. The "Grease" star revealed to HollywoodLife that her daughter, Chloe Lattanzi, 33, has been living with her at her Southern California home, offering all the love and support she can.
"She's always been wonderful and there for me and it's been wonderful, because the roles have reversed and she's helping me," says Newton-John.
"I have such wonderful times with Chloe. She's such a talented girl, and I'm just looking forward to helping her and seeing into her future," she continued.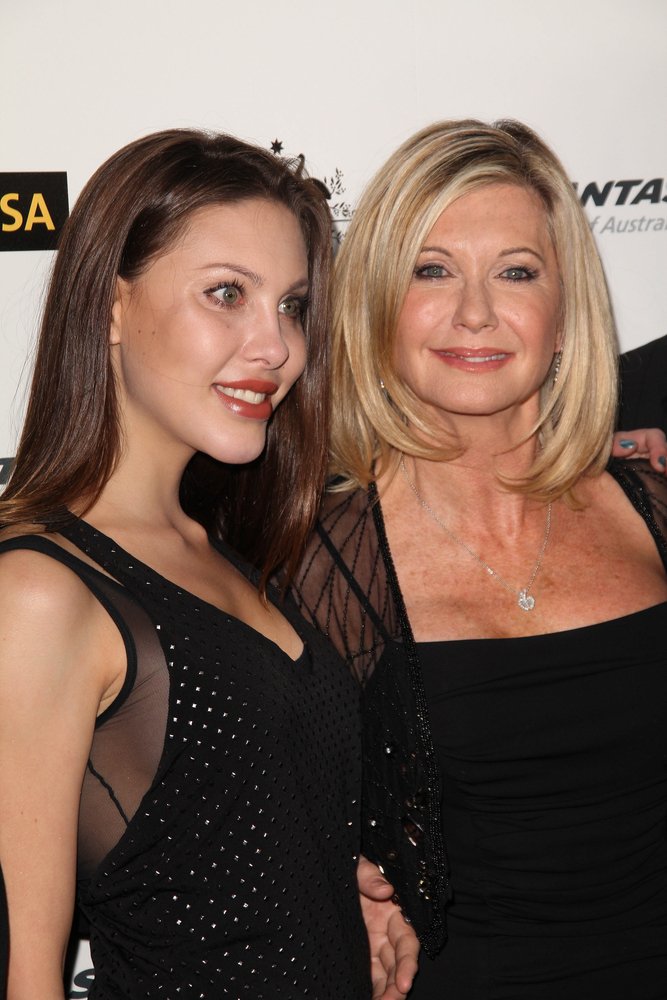 Chloe Lattanzi and mother Olivia Newton John at the G'Day USA Australia Week 2011 | Source: Shutterstock
The actress also shared how despite the unfortunate turnout of events, she has no regrets in life, especially in her career.
"Look, everything I've done in the past 10 years I considered icing on the cake," she said.
"My daughter is thriving. I'm thriving. So I've really reached all my goals. Anything I do from now on will be just for fun," she added.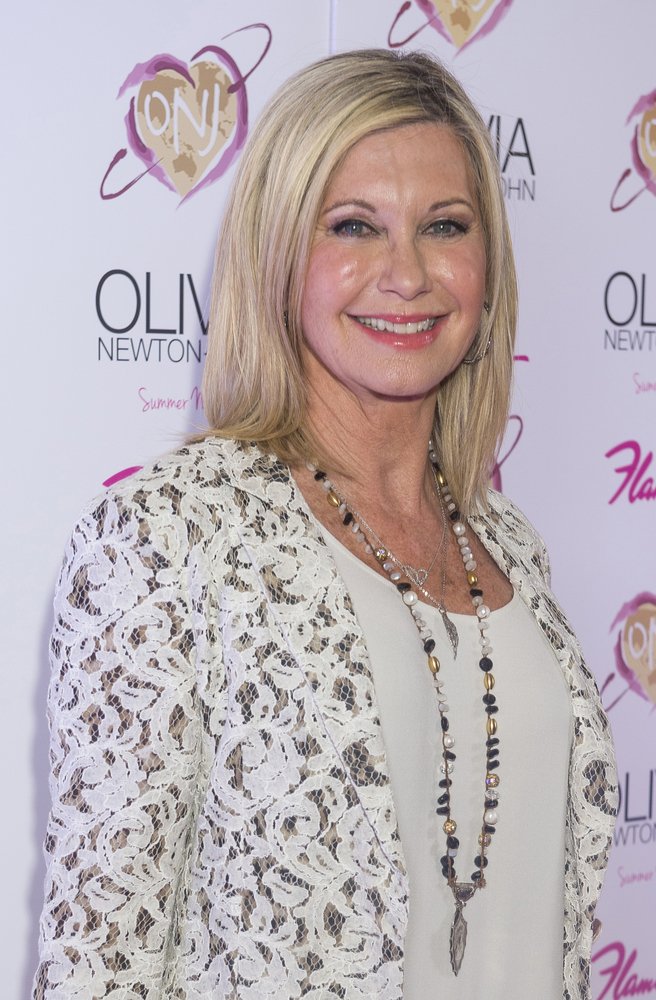 Entertainer Olivia Newton-John attends the grand opening of her residency show 'Summer Nights' at Flamingo Las Vegas on April 11, 2014 | Source: Shutterstock
Apart from Lattanzi, Newton-John has also given credit to her 66-year-old loving husband who has been a "guiding light" for her. He is a natural health entrepreneur, helping his wife by growing medical cannabis to treat her pain.
"My husband is a plant medicine man, and he prescribes different kind of herbs for me," shared Newton-John.
"And he grows cannabis for me for pain and for sleep and for cancer also. Because they're discovering the great healing qualities of cannabis for healing illness. So, I'm very fortunate with him that he's my guiding light, so to speak," she added.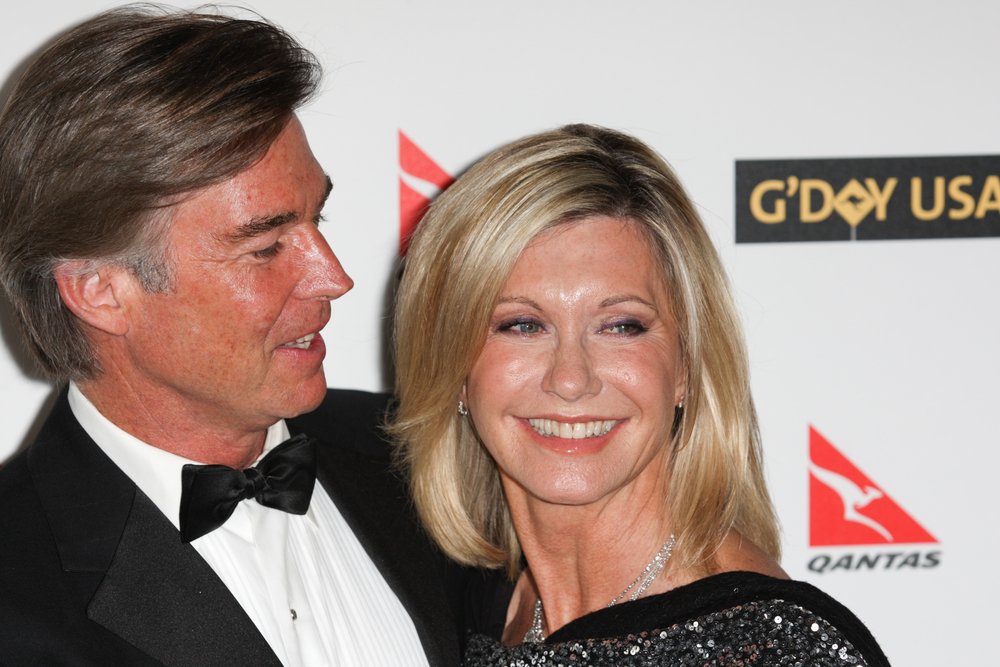 ohn Easterling and Olivia Newton-John attend the G'Day USA black tie gala on January 16, 2010 at Hollywood and Highland Grand Ballroom | Source: Shutterstock
Newton-John also told HollywoodLife that she's had other ideas for the future, but is currently focusing on spending time with her daughter and enjoying the moment. She said:
"I've only got one life. I feel like I've had 20, but I have some other ideas, but they're not in practice yet. So when they're actually happening, we'll let you know, for sure. But right now, I'm just enjoying being at home with my daughter, with my animals, with nature, and just being, and loving that experience."
Last year, Newton-John suffered a cancer-induced pelvis fracture but shared that she has already fully recovered and is feeling great about her strength and continuous improvement. She also admits to having a positive attitude and perspective no matter what life throws, which is an admirable trait from her.
She told Closer Weekly:
"I think the thing I keep relearning is gratitude and just to relax. Life is not to be rushed through, it's to be savored and be grateful."
"I'm really, really, happy - I'm maybe at my happiest right now," she added.
"We're on a river and it keeps moving and you just go with it. It's all been an amazing journey and I'm loving every part of it."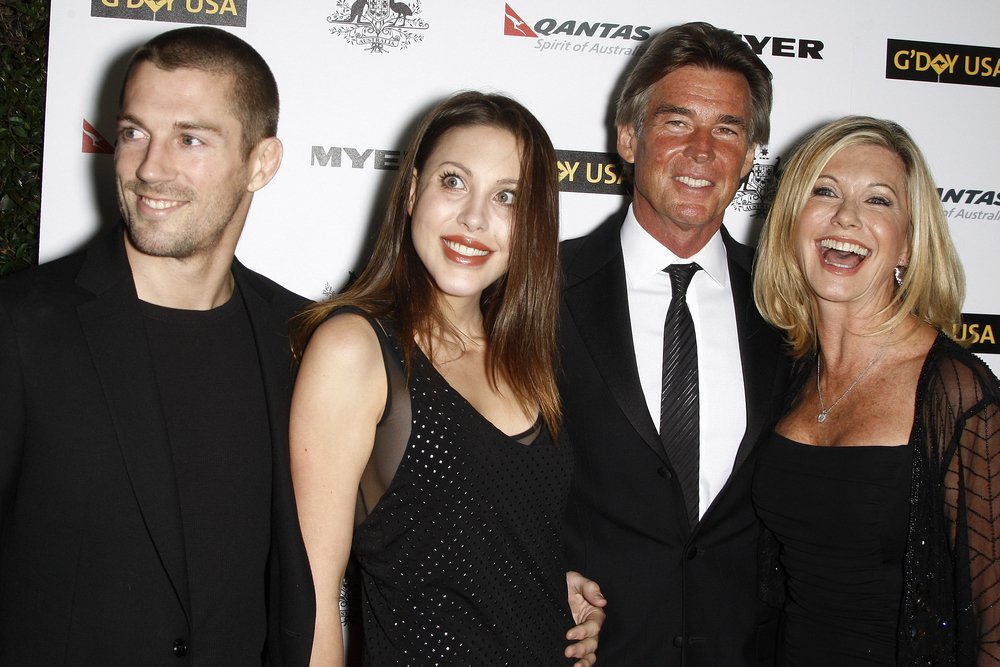 Crosby Loggins, Chloe Lattanzi, Olivia Newton John, John Easterling at the 2011 G'Day USA Australia Week LA Black Tie Gala in Los Angeles | Source: Shutterstock
Newton-John was first diagnosed with breast cancer in 1992. During this time she was treated with a radical mastectomy followed by a chemotherapy treatment and changed her lifestyle into a completely healthy one, with the mindset that she had to get better to raise her daughter.
As cancer wasn't as known yet, she hesitated on whether she should talk about her situation publicly or not.
"I'm a pretty private person. So to be publicly talking about my breasts and what was going on with them was a very strange thing for me," she said.
"I realize it was the right thing to do. It helped other people. It also helped me, because I think it was important not to be holding stuff in."
In 2017, Newton-John was diagnosed with stage four breast cancer and later received news that is had spread to her back.
She is currently undergoing radiation therapy and turning to natural remedies, specifically, cannabis.
"I use a lot of cannabis in my healing. It helped me incredibly with pain and sleep. Opiates are killing people and cannabis doesn't," she advocated.
Newton-John, despite circumstances, radiates good vibes and positivity, which she has really been known for.
"The only thing I could advise is to keep a positive attitude, which is what I've tried to do my whole life," she shared.
Please fill in your e-mail so we can share with you our top stories!