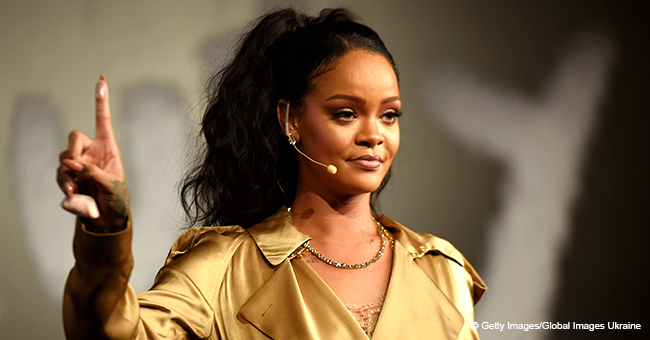 Rihanna's Dad Reportedly Hit with Another Lawsuit after Allegedly Pretending to Work with Singer

Rihanna's father is the subject of a new lawsuit filed by a YouTube star against him. Earlier this year, the singer sued her father for the same reason.
More proof of what Rihanna sued her father for is coming to light. A YouTube star has filed a lawsuit against the singer's dad, Ronald Fenty claiming he falsely promoted himself as a representative for Rihanna, the same reason his daughter took him to court.
ANOTHER LAWSUIT ON THE WAY
Harvey Justice, known to his social media fans as Chef Henny, threatened to sue Ronald by way of a legal letter his lawyer sent recently.
According to Harvey as reported by TMZ, Ronald duped him into signing with him under the company called Fenty Entertainment back in April 2018. He was told Rihanna played a huge role in the company and that Ronald represented her which he later learned is a lie. He was promised a $750k marketing budget but has only seen $50k worth since then. Ronald explained the money had been held up by an investor in South America.
RIHANNA SUES HER FATHER
If you recall in January, Rihanna sued her father for misrepresenting her. According to documents the singer filed in court, her father had been using her fame to pocket sums of cash together with a business partner named Moses Perkins. He allegedly booked a $15 million tour in Latin America and a couple of shows in Los Angeles worth $400k without his daughter's permission. The document also revealed Ronald had been claiming he ran his daughter's Roc Nation label which the singer/entrepreneur denied.
Rihanna's move to sue her father came after months of sending him cease and desist letters to stop his shenanigans. Apparently, he wasn't paying serious attention. Now he's faced with more legal trouble as a new case is slapped against him.
HER FATHER'S LASTING IMPRESSION
Rihanna and her father have a strained relationship which stemmed from the abuse her mother received from him when she was growing up. In 2012, the singer opened up to Oprah about having to forgive him in order for her to nurture healthy relationships of her own. Rihanna admitted to being a victim of abuse herself in the hands of her boyfriend, Chris Brown. She said she had to come into terms with her issue with her father in order to forgive Chris which she did.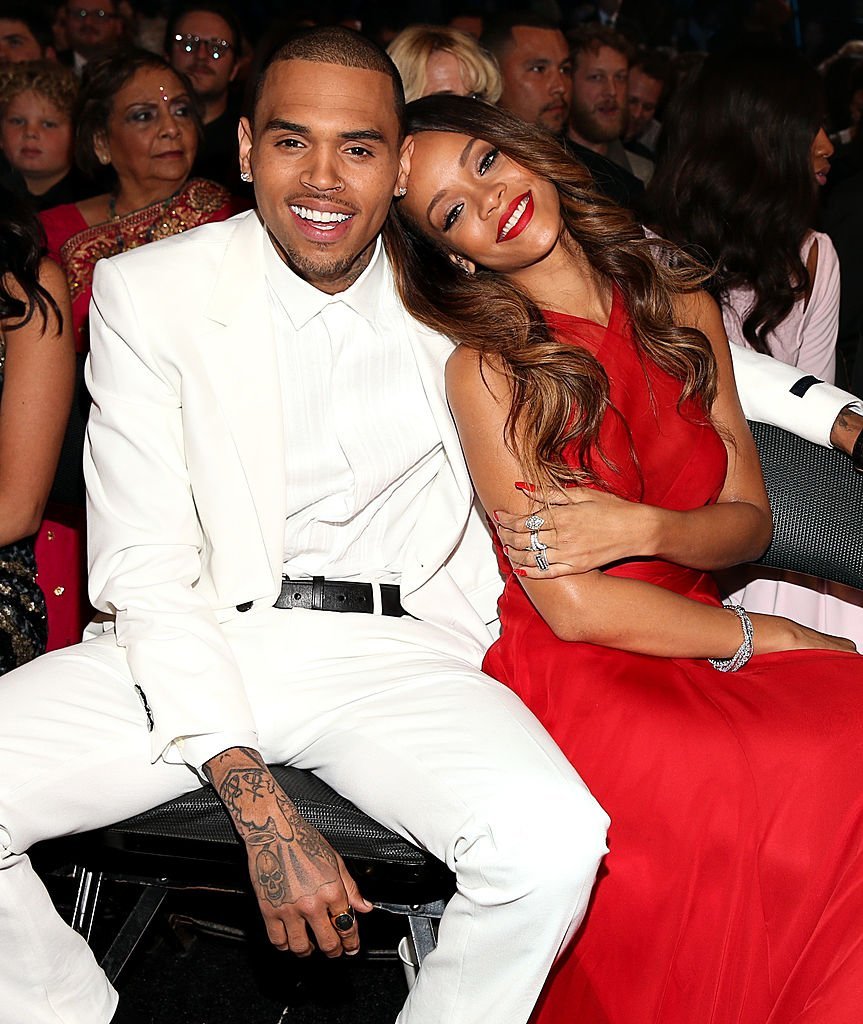 Chris Brown and Rihanna attending the 55th Annual GRAMMY Awards at STAPLES Center on February 10, 2013 in Los Angeles, California. | Source: Getty
Rihanna said then that her father was "one of the best fathers" despite his abusive ways.
"As awful as he was to my mom at times, it didn't compare to how great he was as a father."
It's not certain if the singer could still say the same thing today with the ongoing lawsuit she has with him.
Please fill in your e-mail so we can share with you our top stories!