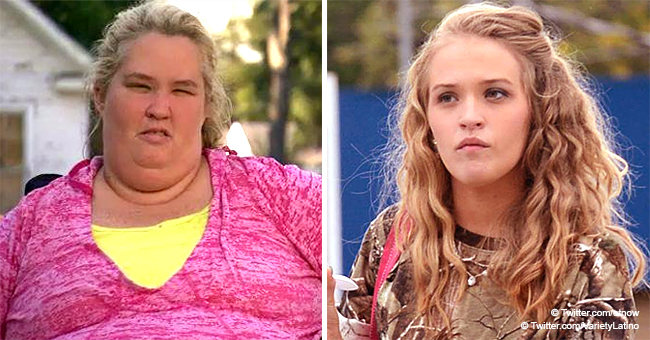 Inside Relationship between Mama June and Her Oldest Daughter Who Previously Cut Ties with Mom

Mama June Shannon's daughter "Chickadee" Anna will not appear on the new season From Not To Hot as she has "issues" to work through on her own.
The third season of Mama June's show kicked off last month, and she sat down for an interview and revealed that Anna would not feature in the latest season of From Not To Hot.
12-year-old Alana, or Honey Boo Boo, as known by fans of the show, will prominently feature along with her 18-year-old sister, Pumpkin, a new mother herself.
June's daughter Jessica is in college and fans will be lucky to catch a glimpse of her, while 24-year-old Anna, who now lives in Georgia with a family of her own, won't feature at all.
In October 2014, Anna cut ties with Mama June after she learned that her mother again started seeing the man who molested her when she was eight years old.
The scandal blew up quickly and to the point where TLC canceled the fourth season of June's reality show at the time, Here Comes Honey Boo Boo.
The two reunited again before the end of 2014, but Anna had a condition. Mama June had to stay away from the convicted child molester, Mark McDaniel.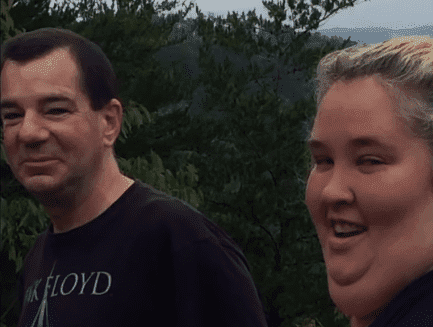 Mark McDaniel and June Shannon. | Source: YouTube/ Entertainment Tonight.
Money added to their strained relationship as Anna accused Mama June of stealing $15,400 from her trust fund. According to June, the money got used for Anna's living expenses as she was not living with her mother at the time.
The pair even appeared on Dr. Phil where Anna further accused her mother of lying about not knowing about her sexual abuse by Mark's hand.
Mama June tried to smooth things over and gave Anna a cheque for $15,400 and apologized for dating Mark, while they also agreed to "move on."
However, after Mark's release of serving ten years in prison for Anna's molestation in 2014, Mama June initially denied having seen him, but later admitted to being "only human."
During the interview, June added that Anna acted "selfishly" in the past, and has "issues" to work through on her own.
Since the public scandal, Anna and her husband Michael Cardwell welcomed their first daughter, Kylee, in 2015 after the couple got married during the season and show finale of Here Comes Honey Boo Boo in May 2014.
But Mark is not the only man in the family accused and convicted on sexual charges. Anna's two sisters Alana and Lauryn's father, Michael Anthony Ford is currently serving time on multiple charges of the sexual exploitation of a minor and won't be eligible for parole until 2026.
Mama June's current boyfriend Geno Doak added to her woes as the couple got arrested earlier in March for drug possession.
Police got called to the scene after a fight broke out between Mama June and Geno. When police discovered cocaine in their possession, they got arrested.
As it turns out, it was not Geno's first arrest, as additional information regarding Mama June's boyfriend came out during a recent episode of From Hot To Not.
Please fill in your e-mail so we can share with you our top stories!