Blake Shelton Spotted on Camera with Gwen Stefani Bringing His 'Own Microphone' to the ACM
Blake Shelton was fully prepared for Sunday night's American County Music Awards as he brought his own mic to the show. 
The 42-year-old country singer attended the Las Vegas event alongside girlfriend Gwen Stefani who dazzled in a sequin outfit. 
Shelton, though, was clearly ready for the spotlight based on what he was carrying. The host of the show, Reba McEntire, spotted the item quickly and mentioned it in her opening monologue.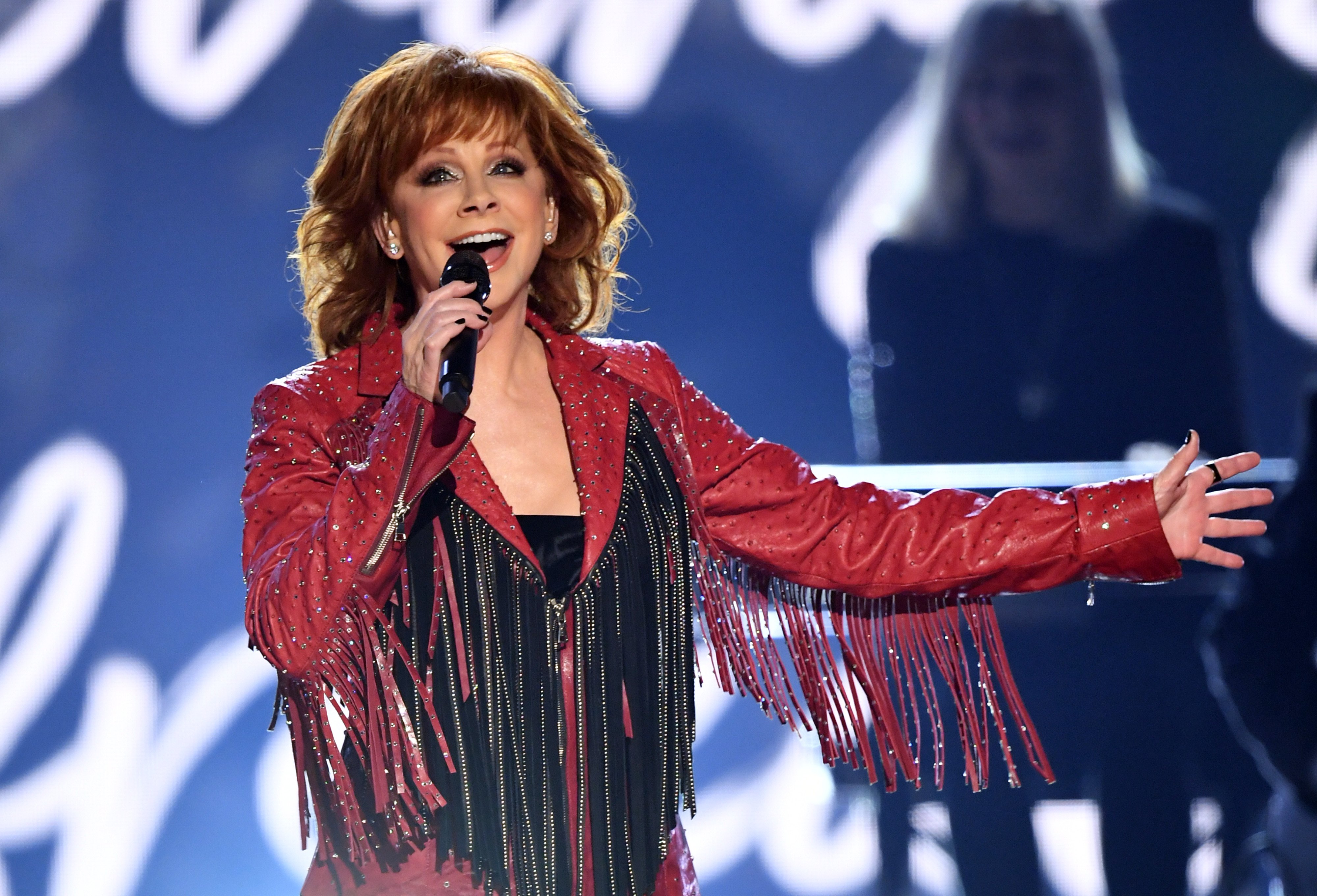 She said: 
"And there's my buddy Blake Shelton and I see you brought your own microphone with you." 
Blake had a comeback for his fellow country superstar: 
"You used to need me to help do you this. And God knows Luke [Bryan] did. I just figured I would just—you good?"
McEntire, 64, said she had it under control and went on to do an excellent job as she hosted the ACM Awards for her 16th time. 
Meanwhile, Shelton enjoyed his beer and his glamorous company. Stefan wore a short silver dress with a disco ball pattern along with a pair of knee-high black boots. 
She had her blonde hair styled in a high ponytail. Her partner Shelton kept it classy with a pair of jeans below a sleek black suit and tie. The two were all smiles for the cameras. 
The couple has been dating for more than three years now since they met on "The Voice." Although they're in no rush to get married, Stefani did say that Shelton is someone she can "depend on and trust and go through life."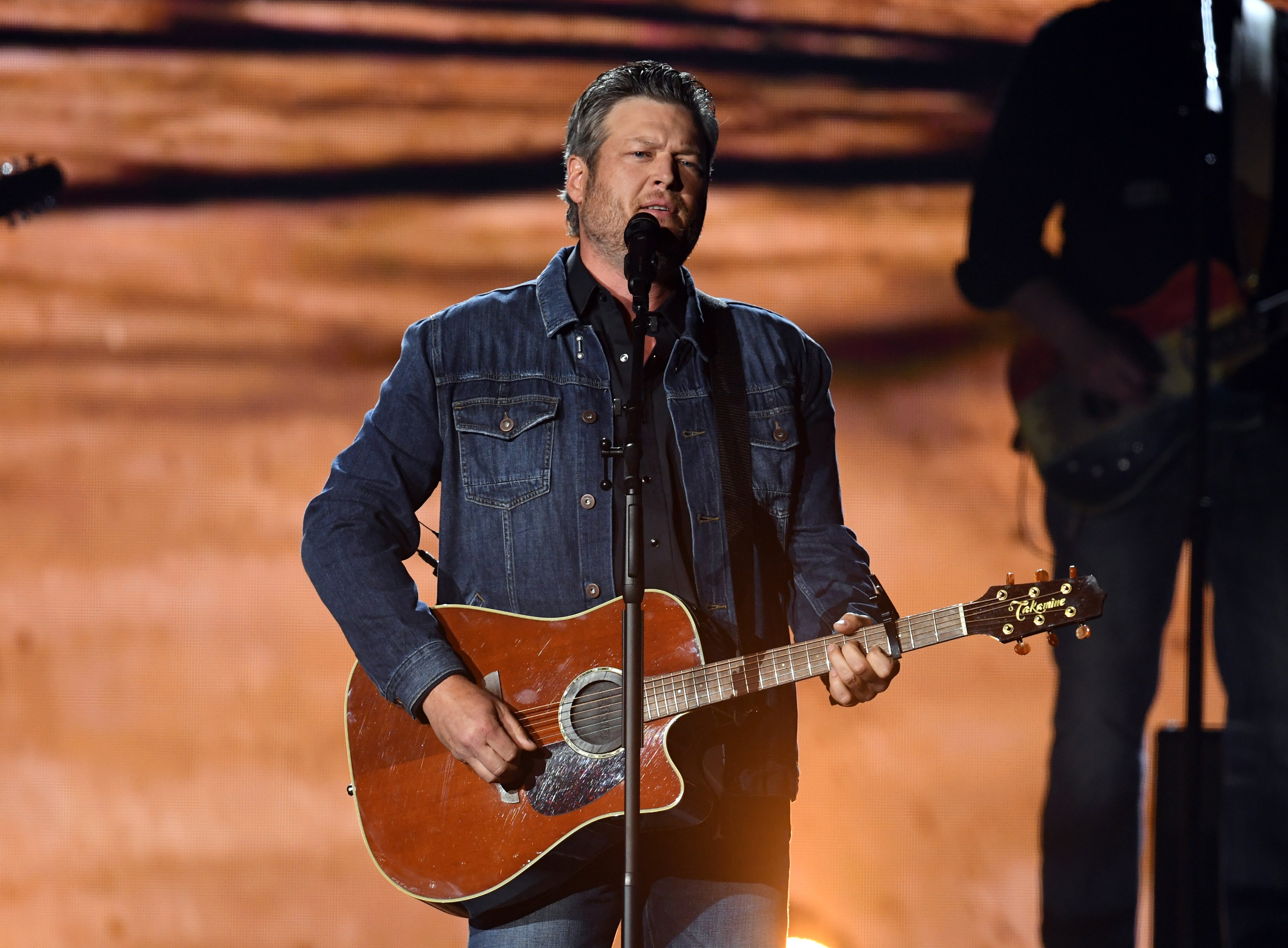 She called her boyfriend her "best friend" and said the two are focusing on living "in the moment." In response to a question about whether "Shelton is forever," the singer said, "I hope so, yeah!" 
Her beau debuted his new single, "God's Country" during the show which aired on CBS on Sunday night. Other stars who took the stage that night were Keith Urban, Luke Bryan, and Old Dominion. 
Women like Carrie Underwood, Kelly Clarkson, and the host herself Reba McEntire were also set to perform among several others. While Urban and Bryan were both nominated for entertainer of the year, Shelton did not receive any nominations that night.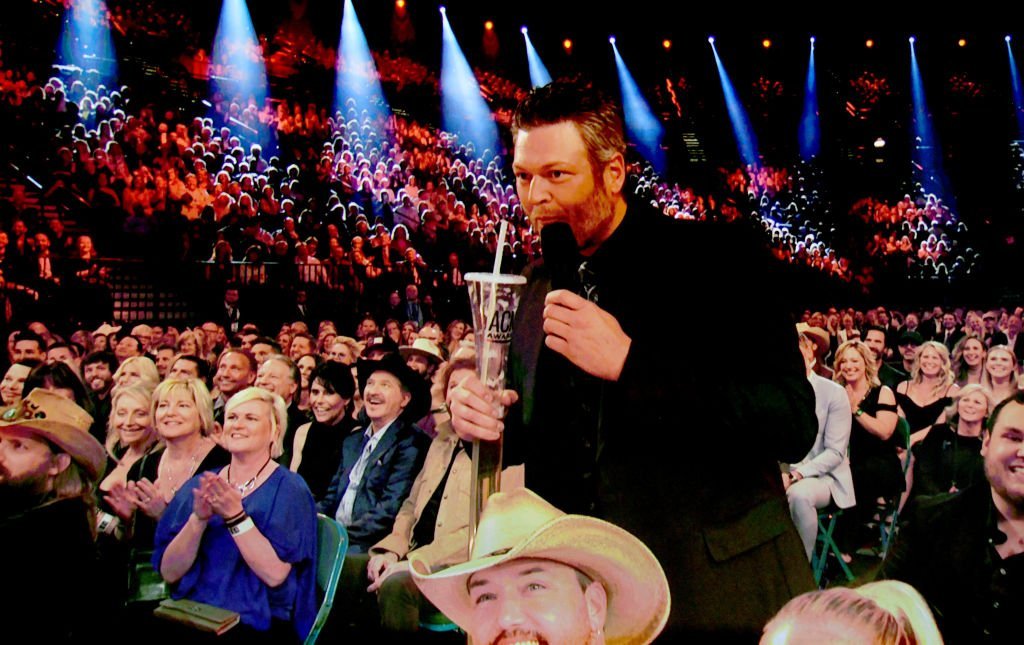 However, the singer is still winning thanks to his lovely lady who often shares adorable photos of her man. For example, in early February she teased Shelton with a throwback of him wearing a cowboy hat. 
In the caption she wrote: 
"[Blake Shelton] in a cowboy hat, you're welcome. #nationalhatday. Thank you [Ole Red Nashiville]."
The comment section included persons who wanted Shelton to bring back the look, others who were glad it was dead and gone, and still others who simply admired how handsome the singer looked.
Whatever your take, the picture was a sweet testament to the childlike love the two share between each other. We look forward to seeing them at more events together and can't wait for more of Shelton's antics.