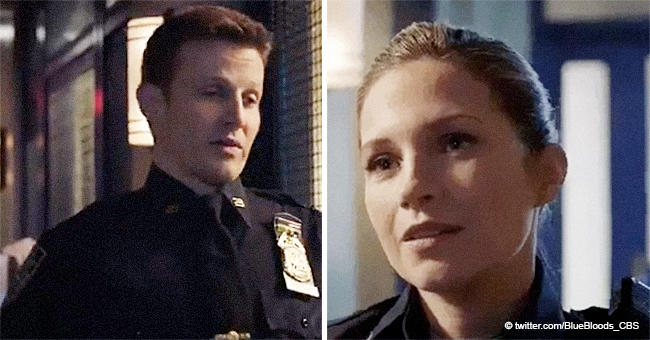 'Blue Bloods': Jamie Doesn't Want Eddie to Join a Fraternity Ahead of a Wedding Coming Up

On Friday's episode of "Blue Bloods," Jamie Reagan and Eddie Janko got into a heated argument that threatened their relationship and upcoming wedding.
Eddie Janko played by Vanessa Ray and Jamie Reagan — Will Estes, started their relationship as colleagues in season four of the "CBS" show "Blue Bloods." By season seven, things became more personal when the two became a couple.
At the end of season eight, the lovebirds decided they were each other's forever by getting engaged. The beautiful thing about their relationship is their authenticity as they fight and makeup in every episode.
With a wedding to plan and criminals to catch, things are getting more tensed between the Sergeant and his future bride and Friday's episode "Rectify" saw more arguments between the former partners.
Eddie and Jamie disagreed on her choice of a partner and her decision to join a fraternity. The cop commissioner told her soon-to-be husband that she wanted Rachel Whitten to be her new partner, as she lost her previous one to a corruption scandal.
The youngest Reagan didn't like the suggestion, pointing out that Whitten is a magnet for trouble, and some of the more seasoned cops were a better fit; he promised to think about it after Eddie read him the statistics of male partners to female.
Later on, the soon-to-be member of the Reagan family met with her proposed partner, who invited her to join a police fraternity and meet them later for a baseball game.
Upon informing Jamie, he forbade her from joining as he views fraternities as groups with ulterior motives. This didn't sit well with Eddie, leading to an argument on whether or not the golden boy of the 12th Precinct wants to control her life before they are married and after.
It turned out that the "Blue Blood" character had people in her corner. The show posted a video clip from a scene in the episode and a GIF on their Twitter page, and fans were quick to share their thoughts.
Some argued that Eddie does not need her fiancé permission, while others were more interested in knowing when the wedding will hold.
As it turns out, the viewers are not the only ones concerned about "Janko's" wedding. Danny Reagan — Donnie Wahlberg, does not know who his date to the wedding is.
Wahlberg told "TV Insider" that his character will likely take his partner, Maria Baez — Marissa Ramirez, to the wedding, as she understands how difficult it is to go without Linda. Fans are shipping the two following a picture post put up by the show on Instagram, but it's unknown if the writers will make it happen.
Eddie and Jamie reconciled after the later apologized and got her a baseball glove.
Please fill in your e-mail so we can share with you our top stories!