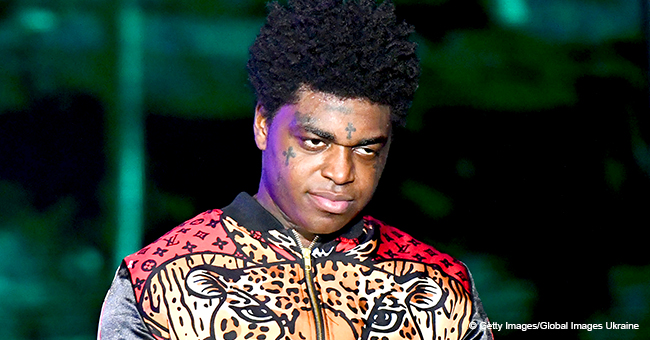 Kodak Black Gets Slammed after Revealing Plans to Date Lauren London after Nipsey Hussle's Death
Kodak Black is being slammed for his insensitive comments about Lauren London in the wake of her boyfriend Nipsey Hussle's sudden death.
Kodak Black seems to feel indifferent about Lauren London losing her beau to a terrible shooting incident. In fact, the rapper is already contemplating when and how he would be able to get her for himself.
The Florida-based rapper shared a disrespectful Instagram Live video that showed him hanging out with some of his friends while talking about Lauren as if she was his "target" that he wants for himself amid Nipsey's sudden death.
In the clip, he calls her "that baby" and a "whole widow out here," saying he would be the best man he can be to get her to himself. He says that he's giving her a year of "crying and [expletive] before he makes his move.
When asked if he was already shooting his shot, he insists that he is currently just being friendly and wouldn't mind being her shoulder to lean on during this terrible time. Kodak also lets her know that she can "call my line."
It's been less than a week since Lauren lost her long-time boyfriend and baby daddy after being gunned down in his own neighborhood.
The Tragic Passing of Nipsey Hussle
Nipsey Hussle was shot right outside his own clothing store, "The Marathon Store" which he opened in 2017. He was outside his store entertaining some fans when an armed black man in his 20's opened fire at him in close range.
The Grammy-nominated rapper was killed while two others were wounded in the shooting. His death is now being investigated by the Los Angeles Police Department, and the primary suspect is currently in their custody.
Although Nipsey was rushed to the nearest hospital, he succumbed to the gunshot wounds and passed away. He was only 33-years-old.
Please fill in your e-mail so we can share with you our top stories!