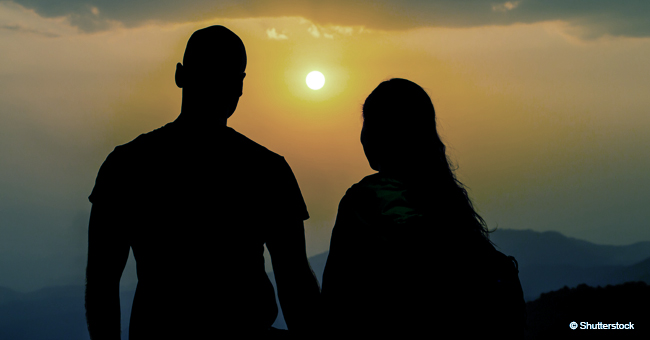 Desperate Family Seeks Answers after Couple Vanished While on Their Way to Airport from Vacation
A newly wedded bride and her husband have vanished! Family members are concerned and wondering what could have happened to them.
The loved ones of a missing couple, Orlando Moore, 43, and Portia Ravenelle, 32 are worried and pleading with people to help find them after they disappeared into thin air during their honeymoon in Samana.
On March 26, New York couple, Orlando and Portia checked out of the hotel "Gran Bahia Principe Cayacoa" in Samana after spending some time there for their honeymoon. But unfortunately, the duo never made it to the airport nor made it home.
The newlyweds like every other smitten couple during their vacation which started on March 23rd made it a point to post pictures of their adventures on their social media pages. But all these ended on March 27, which was the day they were to fly back to the United States.
On the last day, the couple who had rented a car decided to drive themselves to the airport. But that was the last piece of information known by their family members who are confused by their inability to reach the couple's phone. The family is frightened because this is unusual since Orlando and his bride are not one to go off the grid without letting anyone in on it.
Moore's sister, Lashay Turner who spoke to "NBC News" said she had tried finding her brother and his wife and had even been in contact with the police, both in the Dominican Republic and in the US.
Unfortunately, with all the contacts she is still yet to hear anything positive concerning the whereabouts of her loved ones
"He's not going to run off on a hiatus and don't tell his family and his daughter. I'm scared, I don't know what's going on," Lashay Turner said.
The young man's grandmother also told the news outlet that in situations similar to this, people are swift to think the worst. But in their case, that is not an option, and they are hoping for the best.
According to "DailyMail," a spokesman for the State Department reported that they are doing everything in their power to find the missing couple and are working closely with the law enforcement agencies back in Samana to make sure that the couple is found.
"When a U.S. citizen is missing, we work closely with local authorities as they carry out their search efforts and share information with families however we can, " the spokesman said.
The family of Portia is yet to say anything regarding their missing daughter.
According to new reports, Dominican Republic authorities are pretty sure that they have recovered the bodies of the couple who were previously described as missing persons. They also believe to have found their rental car at the bottom of the Caribbean Sea not far from the airport in Santa Domingo.
A spokesman for the National chief police, Col. Frank Felix Duran Mejia informed the media that the duo seemed to have been involved in a crash on their way to the airport in the early hours of March 27.
Also, a woman believed to be Portia was rushed to a nearby hospital unconscious on March 27th. She later died on April 4th which was eight days after she got to the clinic. A John Doe with tattoos matching those of Orlando was also recovered on March 31 by the shores in Sans Souci.
With these new developments in the case, the families of Moore and Ravenelle may soon have closure and know what happened to their loved ones for sure.
Please fill in your e-mail so we can share with you our top stories!