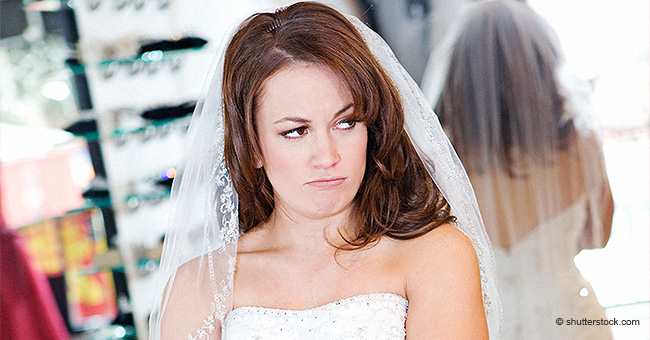 Bride Roasted for Suggesting Her Bridesmaid 'Have an Abortion' so She Could Attend Her Wedding
A bride became the subject of hate after a bridesmaid revealed her ridiculous demand in the days leading up to the wedding.
As reported by The Sun, the bridesmaid took to Facebook to share her experience, claiming that the "bridezilla" suggested that she get an abortion after the bridesmaid fell pregnant before the big day.
Woman whispering secret to her best friend | Photo: Freepik
"She told me I was ruining my life and then called her mom to tell me to have an abortion."
She explained that she found out she was pregnant a year before her friend's wedding.
She wrote: "I was always told I couldn't have kids and so obviously my daughter was not planned but I was over the moon. So I told Kate, expecting excitement, right? Nope."
"She immediately told me that I was going to be so stressed trying to get my bridesmaid dress fitting on my own since I'd have to do it after everyone already had theirs (I was due in April, wedding was in June)."
Bridesmaid making bow-knot on the back of bride's wedding dress | Photo: Freepik
She continued: "She reminded me that it was a kid free wedding, and then after thoroughly explaining how difficult her wedding would be for me, she said (verbatim) 'so don't you think it might be better for you to have an abortion?' I had to read that one a few times."
"I asked if she seriously just suggested I get an abortion to make her wedding go more smoothly? She told me I was ruining my life and then called her mom to tell me to have an abortion."
The bride's mother later texted congratulating her and said she would support her no matter what she chose and to call her if she needed guidance.
"So (obviously) I didn't speak to her again, got a wedding invite and never sent the RSVP back, and her eight months pregnant future SIL [sister-in-law] took my place as a bridesmaid, she ended up with dresses that easily would've accommodated my postpartum body."
In a related story, another bridesmaid shared her displeasure at the dress picked out by the bride and her mother and the huge sum she had to pay for it.
The bridesmaid lamented that the dress she may be wearing to her friend's wedding is "the fugliest dress I've ever seen." What made the situation worse was the fact that the bridesmaids are expected to pay for the dress, which cost almost $200.
Please fill in your e-mail so we can share with you our top stories!