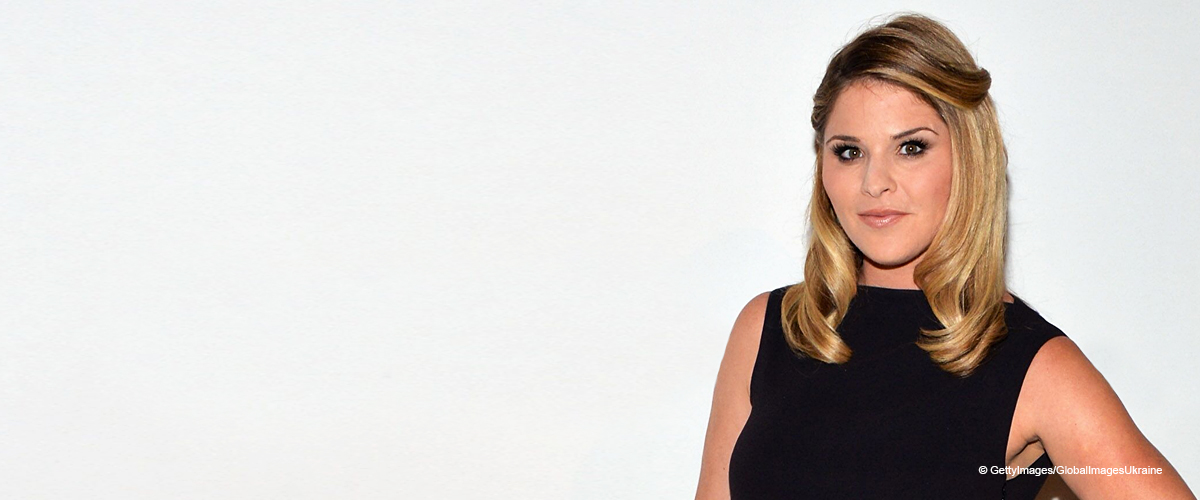 Bush Family Left Jenna Bush Hager in Tears with Their Video of Her First Day Co-Hosting 'Today'
Last Friday, "Today" show co-anchor Kathie Lee Gifford said goodbye to the program after appearing on it for almost 11 years. She'd announced last December that she was leaving.
Her replacement came in the form of Former President George W. Bush's daughter, Jenna Bush Hager. She had her first day of co-hosting on Monday.
WELCOME TO THE NEW "TODAY" SHOW HOST!
This week, Jenna Bush Hager, 37, had her very first day hosting the fourth hour of the "Today" show. She now co-anchors alongside Hoda Kotb, 54.
As a treat for the new host, Kotb had a couple of surprises up her sleeve. Without giving much away, the veteran host revealed to Hager that there were a couple of people who wanted to wish her "good luck this morning."
"I KNOW YOU'LL DO A FABULOUS JOB."
The live feed cut to a video of Bush Hager's father, Former President George W. Bush, 72, who shared his "special message" with his daughter. He said, "Hey, Jenna, your old dad here on film to tell you how much I love you and how proud I am of you. I know you'll do a fabulous job."
"WE'RE SO PROUD OF YOU!"
Next up was Bush Hager's mother, Laura Bush, 72, and mother-in-law Margaret Hager. She said, "Jenna, your mother and your mother-in-law are calling to say we're so proud of you!"
While her mother-in-law added, "Congratulations, Jenna, we love you." The new co-anchor couldn't help but be touched by the sweet messages as she started crying.
BUSH HAGER'S EMOTIONAL REACTION
Bush Hager responded to the messages, in between tears, by asking Kotb: "Is this what's going to happen? I'm just going to cry all the time?" She added, "That was so sweet."
The new co-host then informed Kotb and the viewers that her father had already sent her his support via text. She revealed, "My dad texted me this morning and he was like — he's a man of very few words via text — he said, 'You go, girl. You've got them, girl. I'm a very proud dad.'"
A UNIQUE GIFT FROM A FAN
Bush Hager also received a special gift from her new co-host. Kotb presented the "Sisters First" authoress with a personalized engraved wine glass from an Amarillo, Texas fan.
The veteran "Today" show host has an identical one too! Kotb was still not done with the surprises as she had one more special presentation to make.
THE SURPRISE APPEARANCE
Her husband, Henry Hager, and daughters Mila, 5, and Poppy, 3, took to the stage to surprise her. The star's children handed her a bouquet of roses.
To which an overwhelmed Bush Hager exclaimed, "I'm a wreck!" In February, she was announced as Kathie Lee Gifford's replacement and on the "Today" show she revealed she had trouble sleeping on the night before her first day.
REALITY STRIKES!
Bush Hager shared that while she scrolled through Instagram "right before bed," she saw the new page for the morning show, @HodaAndJenna. She explained, "And at first, I was like my head looks huge, but then I got over that."
Then, "I just screamed and I woke [Henry Hager] up. Her emotional reaction got worse as "[She] got really hyper..." "and Henry said he was about to tranquilize me, and then I fell asleep."
HODA & JENNA'S "PREGAME" LINE
The new co-hosts also had some fun on the show as they tried to find their unique "pregame" line. After a bit of a hiccup, the pair settled on, "Let's go, y'all!"
BEING CHOSEN AS KOTB'S CO-HOST
In late February, it was revealed that Bush Hager would permanently replace Gifford, 65, after the old host announced in December that she was leaving the show. "Today's" producers felt that Bush Hager was "an organic replacement," because of her regular presence on the show for nearly a decade.
Please fill in your e-mail so we can share with you our top stories!