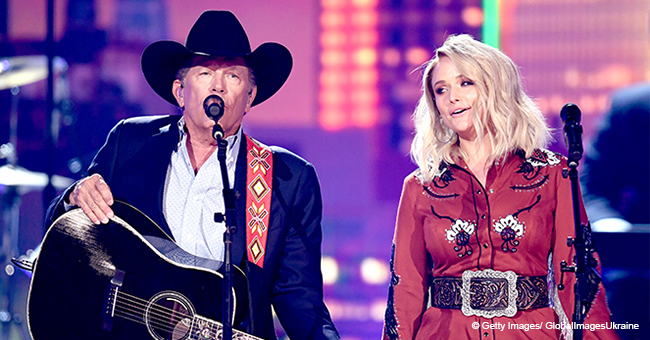 Miranda Lambert Dissed Blake Shelton in Front of Gwen Stefani While Singing 'Little Red Wagon'
Sunday night's American Country Music Awards had Miranda Lambert fans up in arms as they construed changed lyrics to her song "Little Red Wagon" as a stab at Blake Shelton.
The newlywed country singer took to the stage and sang a medley of her greatest hits in front of a packed audience, including her ex Blake Shelton and his future wife, Gwen Stefani.
Miranda changed up the lyrics to her song from "I live in Oklahoma" to "I got the hell out of Oklahoma." Since Blake and Miranda lived in the city of Oklahoma throughout their marriage from 2011 until 2015, fans took it as a swipe at her ex-husband.
Since their split, both moved on in other long-term relationships. Shelton and Gwen are crazy over each other, and Miranda married Brendan McLoughlin, a viral star and NYPD police officer in February.
Some fans couldn't help but point that out Miranda had sung the lyrics like that before and that it had nothing to do with her ex Blake:
"In honor of Valentine's Day I wanted to share some news," Miranda wrote. "I met the love of my life. And we got hitched! My heart is full."
According to Hollywood Life, a source close to the couple said that Blake and Gwen laughed off the lyrics change and "thought the whole thing was kind of funny."
A second source added that Blake and Gwen think Miranda is a "little petty with the whole situation" and that "it's silly that Miranda keeps lighting the fire."
The Queen of country music, as fans affectionately call Miranda, made her red carpet debut with her husband Brendan, whom she met only three months before tying the knot earlier this year.
The singer stood out in beautiful outfits for the evening and wore a striking neon green fitted dress with a small train. Shortly after she slipped into a cut-out sequin jumpsuit for her sassy and much talked about medley performance.
Although the camera didn't show Blake's face during Miranda's perceived diss, he and Gwen seemed in high spirits, and Blake even took to the stage during the awards ceremony to perform his latest single, "God's Country."
The 42-year-old country legend first shared a snippet of his powerful song via his Twitter account on March 25.
He, later on, revealed that the song has a special meaning to him and explained what thoughts led to it being written while it also plays an integral part in his upcoming album.
Please fill in your e-mail so we can share with you our top stories!