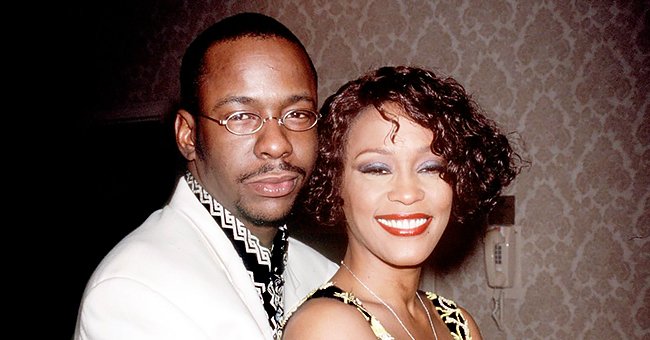 Getty Images
Whitney Houston & Bobby Brown Got Wedded 29 Years Ago – inside Their Rocky Relationship
Whitney Houston and Bobby Brown tied the knot in 1992, which marked the start of a rollercoaster ride for both of them. Their disastrous marriage lasted 14 years and left everyone surprised with what happened during those years.
Six years after her divorce from the R&B singer Bobby Brown, Whitney Houston left this world in a tragic incident. The details of their marriage surfaced seven years after her death in Kevin Macdonald's Documentary "Whitney."
While filing for divorce, Houston asked for the custody of her daughter Bobbi Kristina who died in 2015. The 22-year-old girl passed away in an unfortunate incident just like her mother.
BOBBY AND WHITNEY: A CODEPENDENT RELATIONSHIP
When people got to know about the new couple, they thought it was a power couple that would succeed in the world of music. Unfortunately, their expectations were crushed after what happened in the coming years.
Their marriage was a mess of drug abuse and constant conflicts. Brown admitted that he abused drugs along with Whitney and that they used to fight a lot.
The couple married in 1992 when Houston was riding high on her recent success with the film "The Bodyguard," and what seemed a promising beginning quickly proved to be a disastrous mistake.
A year after their marriage, the couple welcomed their daughter, Bobbi Kristina, into this world. Unfortunately, the little girl witnessed the bitter side of her parents' marriage. Houston revealed that Brown spat on her, and Kristina saw that while walking down the staircase.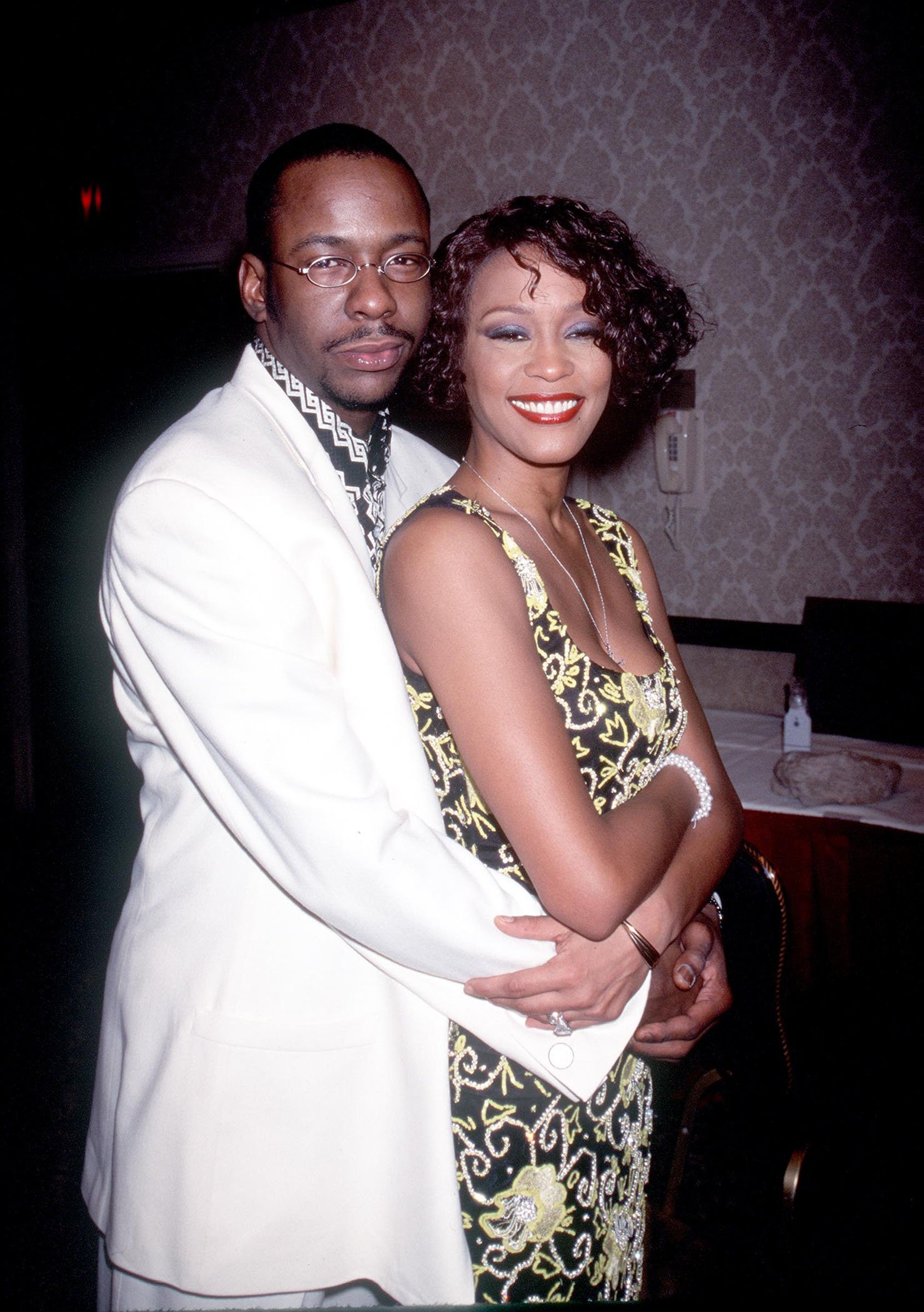 Bobby Brown and Whitney Houston in New York, NY, on December 4, 1999. | Source: Getty Images
USING DRUGS ON HER WEDDING DAY
Brown revealed that he was shocked to see Houston using drugs for the first time on their wedding day, and a spiral of codependency began afterward.
Brown is now sober, after going through rehabilitation for his drug and alcohol abuse in 2012.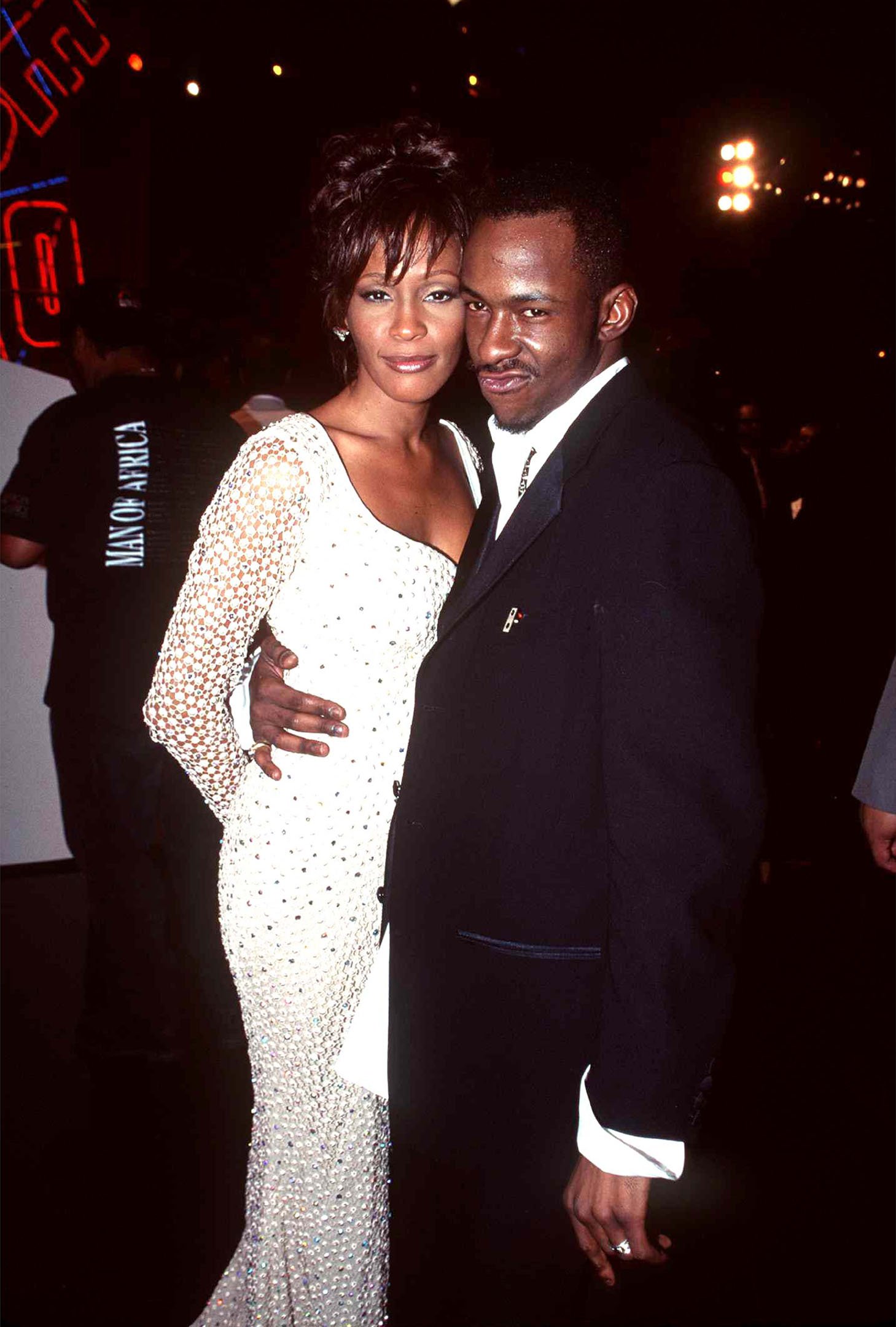 Bobby Brown and Whitney Houston in Los Angeles, CA on November 16, 1996. | Source: Getty Images
Brown denied that he introduced his wife to drugs. He was a frequent consumer of weed, but Houston was into cocaine, and both were heavy drinkers. Ellen LaVar, Houston's hairdresser and close friend
"The problem with Whitney and Bobby was they exacerbated each other's addiction. She did more cocaine, he drank more. But when they got together they both started doing more cocaine and drinking."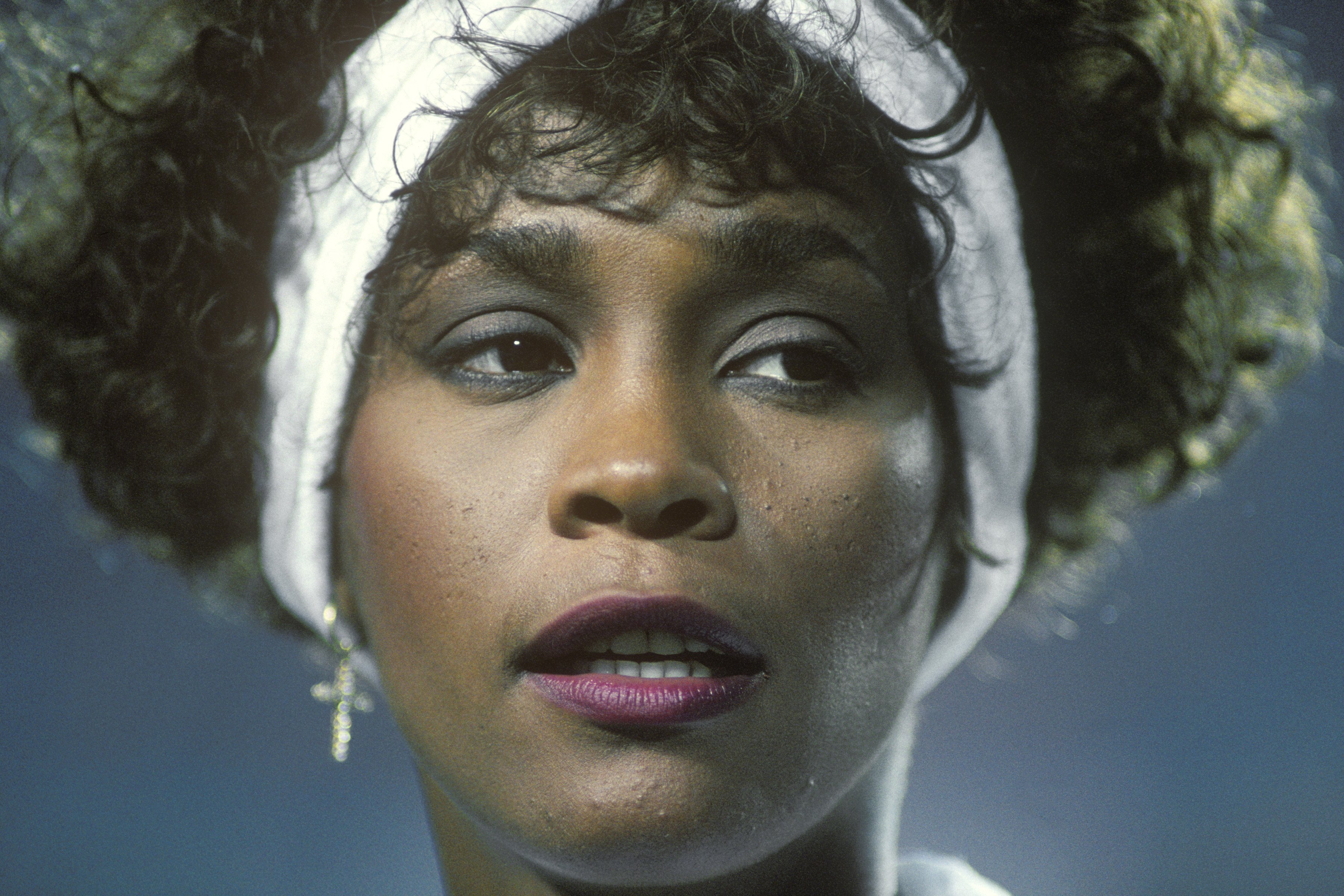 Whitney Houston singing the National Anthem in Tampa, Florida in 1991. | Source: Getty Images
RUMORS OF DOMESTIC ABUSE AND DRUG USE
In December of 2003, police responded to a domestic-violence 911 call to the Georgia home of Brown and Houston, and the R&B singer was later charged with battery. It was the beginning of the end.
After a series of drug arrests and rehabilitation, the couple parted ways in 2006. Whitney first filed for legal separation from Brown and then moved on to file a divorce where she asked for the custody of her then-13-year-old daughter.
BOBBY BROWN COULDN'T HANDLE WHITNEY'S SUCCESS
Friends of the couple have revealed that Brown was ill-equipped to be married to a mega-star like Houston and that the relationship deteriorated when his career started to founder. The late singer's former agent Nicole David stated:
"Bobby Brown was like a child when he got there, ill-equipped to get married to Whitney Houston and walk into that environment."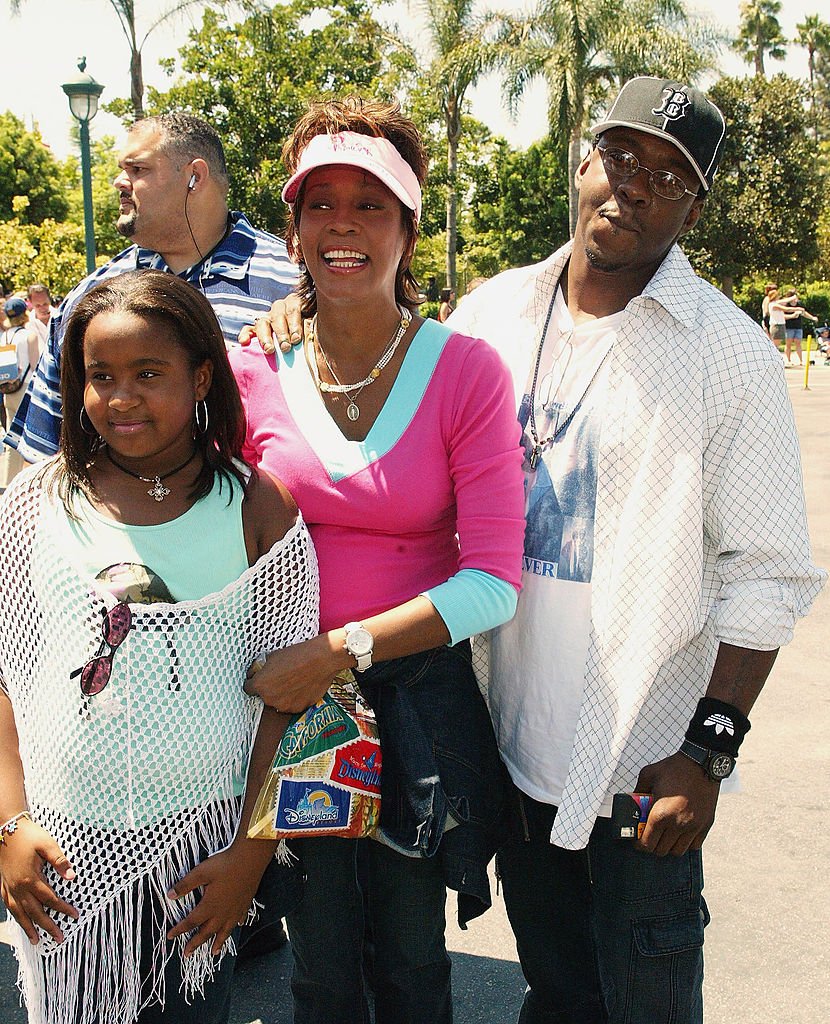 Bobby Brown and Whitney Houston with family at Disneyland, California on August 7, 2004. | Source: Getty Images
Brown is now sober after going through rehabilitation for his drug and alcohol abuse in 2012. One thing Houston's friends and family agree on: the Diva of Pop loved him, and at the time of her death, the couple had reached a good place as co-parents to their daughter.
Brown was to witness his and Houston's only daughter Bobbi Kristina's descent into dependency and untimely death -- a bitter legacy from such a monumentally talented mother.
TRAGIC DEATH OF BOBBI KRISTINA BROWN
In January 2015, Whitney Houston's fans were horrified by the news that her only daughter Bobbi Kristina Brown, had been found unconscious in her bathtub.
This was a grim reenactment of Houston's death three years previously. The 21-year-old Bobbi Kristina was rushed to North Fulton Hospital, where she was placed on a ventilator.
After doctors declared there was no brain function, Bobbi Kristina was removed from the ventilator and subsequently died.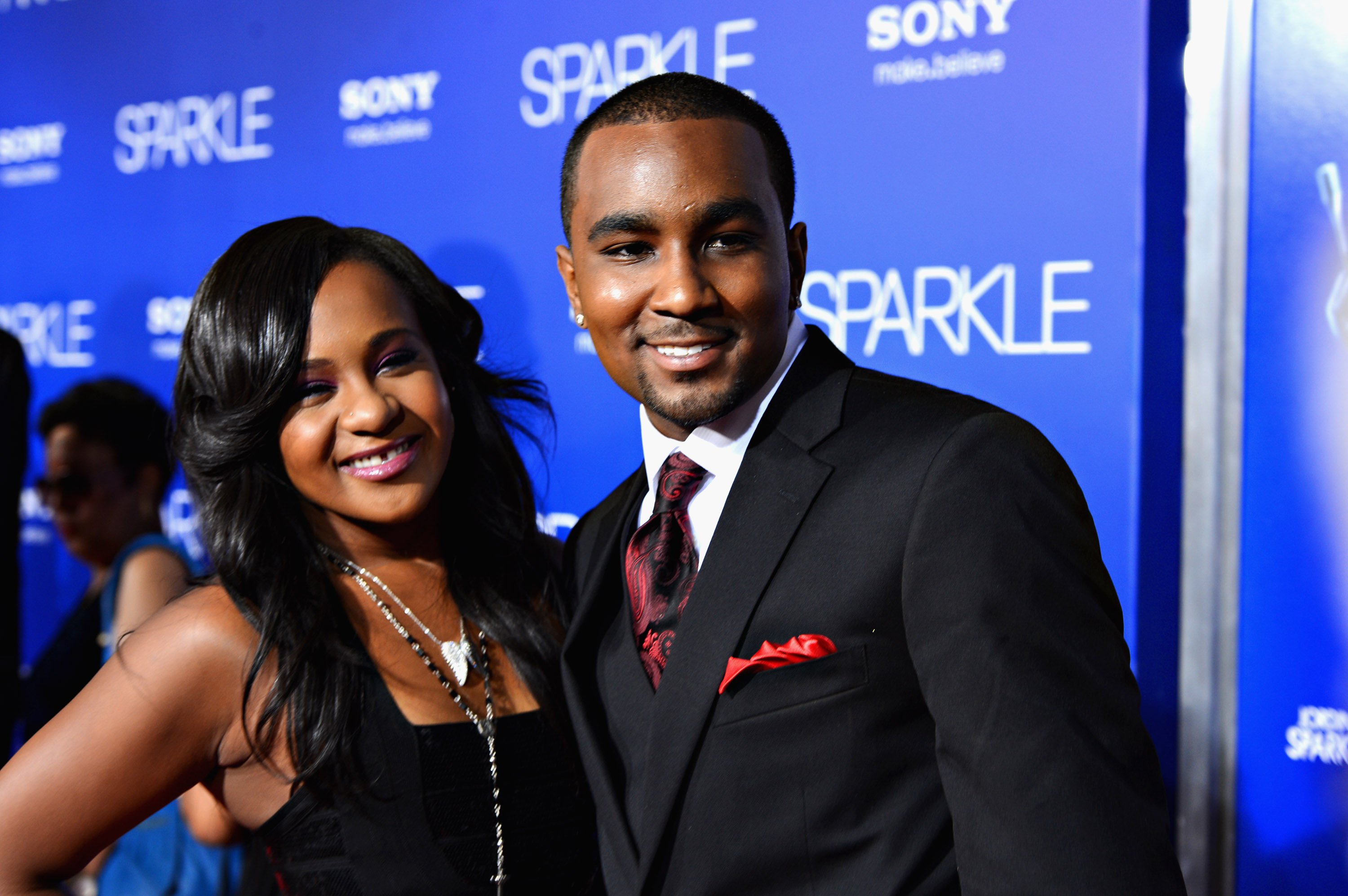 Bobbi Kristina Brown and Nick Gordon at Grauman's Chinese Theatre on August 16, 2012. | Source: Getty Images
BROWN BELIEVES THEY WERE KILLED
Bobby Brown doesn't believe that his daughter and wife died in accidents. Instead, he holds Nick Gordon accountable for what happened with the deceased:
"He was the only one there with both situations with my ex-wife and my daughter, and they both died the same way."
Nick Gordon was engaged to Brown's daughter Kristina, and he believed that Gordon's controlling behavior towards his daughter also led to her untimely demise.
Brown's son Bobby Brown Jr. also died because of drug abuse in November 2020. He blames the people selling drugs for his son's unfortunate demise.
Please fill in your e-mail so we can share with you our top stories!