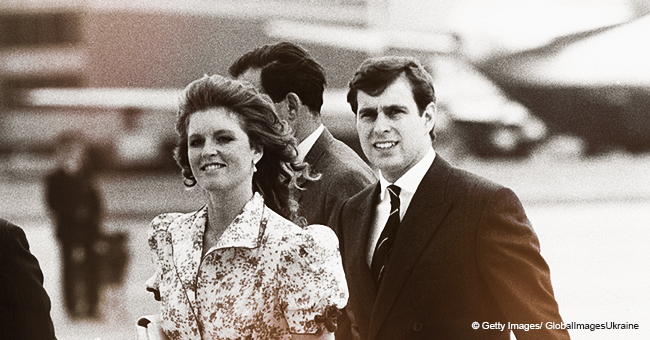 Inside the Unusual Relationship between Sarah Ferguson and Prince Andrew
As astonishing as it is to see Prince Andrew and Duchess Sarah still relating to each other as a married couple despite being divorced, there have been ups and downs behind this eccentricity.
Sarah Ferguson was once the wife of Prince Andrew, the son of Queen Elizabeth II. They married on July 23, 1986, at Westminster Abbey. Queen Elizabeth II immensely cherished her daughter-in-law, Sarah, so much that she made a lot of provisions for her in terms of finances.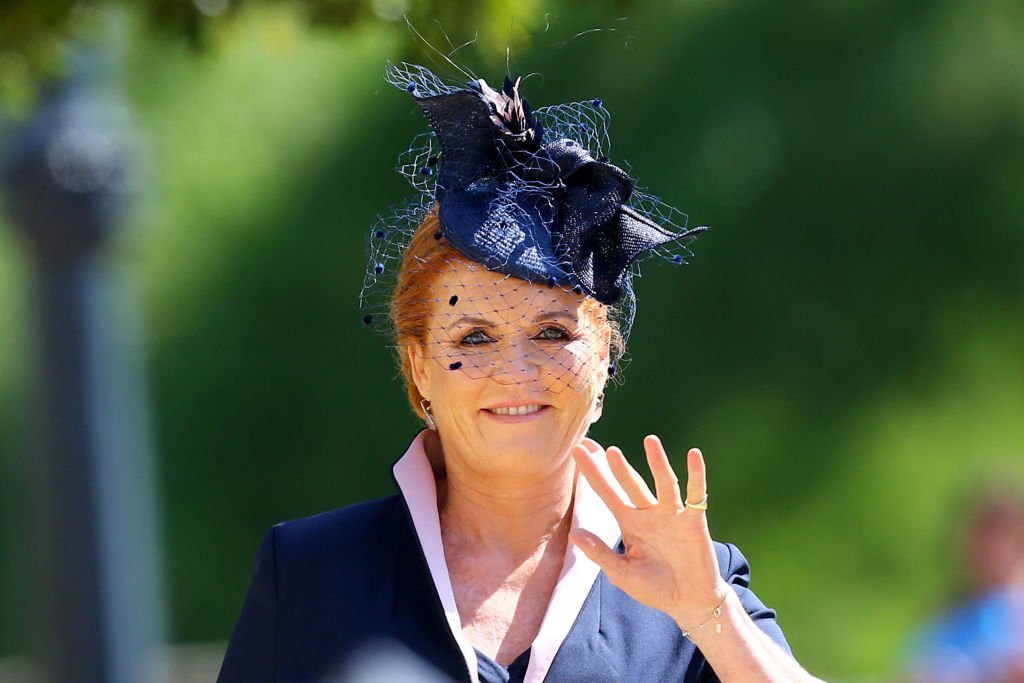 Sarah, Duchess of York arrives at St George's Chapel at Windsor Castle before the wedding of Prince Harry to Meghan Markle | Photo: Gareth Fuller - WPA Pool/Getty Images
Out of the generosity of the queen to her, she gave the couple an area of land in Berkshire County where they built their two-story estate, Sunninghill Park.
Andrew had a great relationship with his wife and their two children, Beatrice, 2, and Eugenie, few months old. But a sudden turn of events triggered his breakup with them.
It was believed that Sarah started spending more time than normal with members of the opposite sex when Andrew was away on his military expeditions. There was a time she traveled to Morocco to spend her vacation with a group of people, notably Steve Wyatt, an American businessman who she seemed fond of at the time.
After two years, photos from the vacation got leaked and were all over the media. Andrew Morton, a biographer, alleged that Diana, the late wife of Prince Charles, divulged the news. It was believed that Diana was jealous of Sarah because she had the queen's attention.
This marked the beginning of the decline in Sarah's public image as the palace had begun to devalue her.
In her autobiography "My Story," Sarah wrote:
"I had been tagged unsuitable for royal life and the charge stuck. I was frozen out and not just in the palace; the wind from all the doors slamming in my face might have knocked me over."
Regardless of their separation, Andrew still loved Sarah, and they maintained a friendly relationship as though they were still married. They both wanted to be there for their children, and they strived to do that. Sarah wasn't stopped from attending their usual annual August family holiday at Balmoral.
Bragging about their post-marriage relationship, Sarah said:
"We're the happiest divorced couple in the world."
Andrew invited her to his 50th birthday party regardless of his parents' grievances. Sarah also gave him support when he was charged with sexual assault and rape. Although it took some time for the media uproar to die down, they were able to weather the storm.
All the scandals of the past seem to be behind them now. Sarah's relationship with the queen has also improved significantly. And this last October, she and Andrew married their daughter Princess Eugenie to Jack Brooksbank.
There are rumors that the duo (Andrew and Sarah) might get married again. And what's more? They don't need the queen's consent to do that as Andrew is now 7th in line to the throne.
Please fill in your e-mail so we can share with you our top stories!