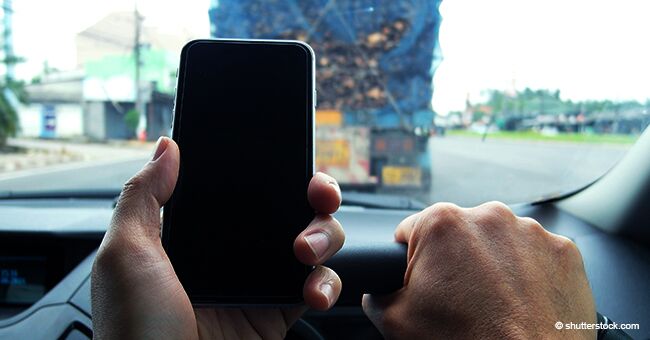 Truck Driver Who Killed a Student Was Watching Videos on His Mobile While behind the Wheel
Lorry driver, Viorel Sandulache, was found guilty for killing Abigail Harvey due to dangerous driving. He was watching television on his phone, resulting in a severe collision.
It was only a matter of seconds before life was taken away because of the negligence of a truck driver. Viorel Sandulache, 26, was watching a television series on his mobile phone when he suddenly crashed into the back of Abigail Harvey's car on the Queen Elizabeth II Bridge.
Harvey, 21, was driving an Audi A1 in the morning of November 3, 2017. After the crash, she was immediately airlifted to the nearest hospital but unfortunately, died three days after.
Sandaluche, a Romanian citizen living in Grays Essex, is found guilty and faces nine years for death due to dangerous driving and a 10 ½ year ban at Maidstone crown court.
He initially denied the accusation, saying that his phone was facing down as the TV series played so that he could listen to it. He also claimed that he was aware of the speed dials before the accident. However, dashcam footage shows that he was watching the show.
Moreover, Sandulache's recent activities on his phone included two google searches for the show and a download into his phone.
Prosecutor Nina Ellin said:
"The driving that led up to the collision was dangerous."
"You should know there's a small car in front of you. So when he says it came out of nowhere you know it was wrong."
"That programme was being played for six minutes before impact. It was a distraction throughout," she added.
Ellin also mentioned that Sandulache was not performing necessary safe driving before the collision. There was still time for him to shift lanes as soon as the Audi began slowing down, but the driver did nothing instead.
"Three seconds before the collision (he was) picking up speed. He did not start emergency breaking until he was on top of Miss Harvey's car," disclosed Ellin.
"He was actually using his phone throughout that shift and was aiding it to play the television programme at the time of the collision."
Similar situations have occurred where drivers have been distracted from driving carefully, resulting in a vehicular accident. One of the common reasons for car accidents is driving under the influence of alcohol.
Late last year, a teen killed a young mom after driving under the influence. The bar employees who served the teen were charged.
In New Delhi, India, thirteen children died after their school bus driver drove straight into the train tracks while a train was about to cross.
The reason for his negligence was the fact that he was wearing earphones and failed to hear the enormous train coming right at him, blowing its horn. According to a senior railways official, R.C. Srivastava:
"The children were crying out for the driver to stop."
Deadly crashes are nothing new. In India, that incident was the third known accident due to a driver wearing earphones and not hearing the train, in the recent years. Other accidents also happen due to human error to animal hazards which result in killing endangered wildlife.
Please fill in your e-mail so we can share with you our top stories!