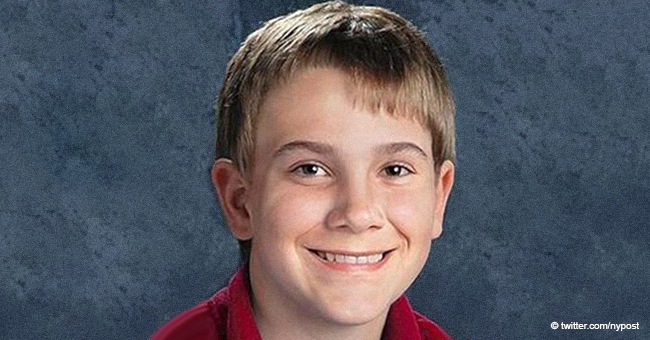 Ohio Man Who Pretended to Be Timmothy Pitzen Has Been Detained without Bond until Trial
In May 2011, Timmothy Pitzen, 6, disappeared after his mother committed suicide in a hotel room in Illinois. However, last Wednesday, a man came forward claiming to be the missing boy.
DNA tests revealed that the man wasn't Pitzen. On Tuesday, the man appeared in court where a judge detained him until his trial.
WHAT THE FEDERAL MAGISTRATE ORDERED
US Magistrate Karen Litkovitz has ordered Brian Michael Rini, 23, to be held without bond pending his trial because she believed he was a flight risk. Rini, a Medina, Ohio resident, was accused of claiming to be a missing boy from Illinois.
The judge shared that his mental health history was another factor that convinced her he should be detained. Ben Glassman, the US attorney representing southern Ohio, said the judge's order to detain Rini was based on other factors.
Glassman said, "He [Rini] had no stable residence, no stable employment, no third-party custodian who could say, 'Oh, he could stay with me.'" Another factor was "Also, a lengthy criminal record."
April 19, will be Rini's preliminary hearing where it will be decided if there's probable cause.
CLAIMING HE WAS PITZEN
Last Wednesday, neighbors found the suspect wandering the streets of Newport, Kentucky. He told them he was the 6-year-old boy who went missing in 2011.
Rini's claim didn't add up because Pitzen would've been14 this year. The suspect claimed his name was Timmothy Pitzen and that he'd been abducted when he was 6 years old.
He added that he just wanted to go home. Newport police officers made contact with him on the same day and the suspect started complaining of abdominal pain.
Rini was driven to Cincinnati Children's Hospital Medical Center. He also claimed he'd recently escaped from a hotel room where two men had been holding him captive.
The man further alleged that he'd been sexually and physically abused while in captivity.
DNA PROVES OTHERWISE AND LIES SURFACE
According to the affidavit, a DNA test revealed his true identity. According to the FBI, this wasn't the first time that Rini has made false claims.
Twice before, the suspect claimed to be a juvenile sex trafficking victim. He only confessed the truth after being confronted with the results of a DNA test.
RINI'S CRIMINAL RECORD
According to Litkovitz, the suspect started having a criminal record when he was 13-years-old. She also revealed that he had active warrants.
WHAT PITZEN WOULD LOOK LIKE NOW
Aurora police released a rendered photo of Pitzen showing what he might look like today. The edited photo was taken from the National Center for Missing and Exploited Children.
HOW THE SUSPECT'S FALSE CLAIMS AFFECTED PITZEN'S HOPEFUL FAMILY
The suspect admitted that he got the idea for the hoax after seeing a story about Pitzen on the ABC show "20/20." However, his false claims have harmed the missing boy's family.
Pitzen's aunt, Kara Jacobs, said that the emotional turmoil of founding out that Rini wasn't her nephew was "like reliving that day all over again."
YOUNG BOY'S DISAPPEARANCE
Pitzen disappeared after his mother, Amy Fry-Pitzen, 43, committed suicide. He was last seen with her at a waterpark in the Wisconsin Dells.
Her body was later discovered in a hotel room in Illinois. Fry-Pitzen left a note saying she'd left her son with people who would care for him, but that he would never be found.
ANYONE WITH INFORMATION SHOULD CONTACT THE AUTHORITIES
If Rini is convicted for lying to the FBI, he could face up to 8 years in jail. Authorities have asked that anyone with genuine information about the case get in touch with the Aurora police at 630-256-5000.
They can also call the National Center for Missing and Exploited Children at 1-800-843-5678. The FBI requested that anyone with information about Rini's activities over the past few months call 1-800-225-5324.
Please fill in your e-mail so we can share with you our top stories!