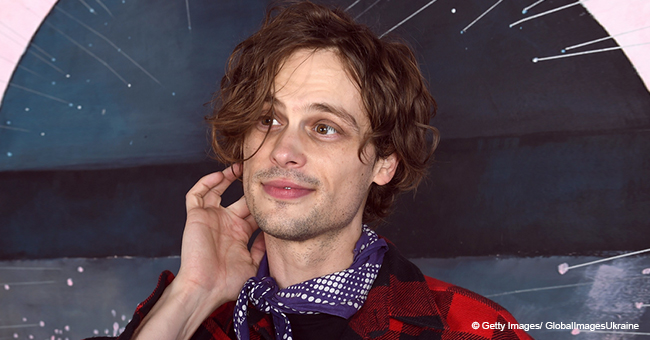 Matthew Gray Gubler Opens up about 'Criminal Minds' Final Season in an Emotional Interview
Matthew Gray Gubler said that the wrapping up of "Criminal Minds" is "bittersweet," but he and his castmates knew the day would come.
In an interview with Parade, the 39-year-old was asked about the filming of the show's 15th and final season. Currently, he said the final four episodes are being filmed.
The show will have 10 episodes in its final season. According to Gubler, they will be "the strongest episodes of [the] entire series." He can't wait for people to watch, and fans can't wait to see what happens.
Of course, when the season ends, that will be it for Dr. Spencer and the rest of the beloved characters. In response to a question about the difficulty he anticipates in telling everyone goodbye, the actor said:
"We haven't said it, but we're starting to get the feeling of what it's going to be like. I'm starting to realize like, 'Whoa, this might be the last time my character says four pages of factual information in a quick manner.' I'm like, 'Oh, my gosh.' "
Knowing certain things he does "might be the last time" is bittersweet for the actor/ director. He used a metaphor to drive his point home. Gubler said it was like visiting your 110-year-old grandfather who later dies within the year.
When you go to his funeral later, Gubler said, "you're like, 'Oh, he was 110 and he had a great life.' We're sad, of course, to see it go, but at the same time, I feel like we all really gave it our best, and we, hopefully, told some stories that made the world a little happier."
One storyline the interviewer wanted some insight into has to do with Dr. Spencer's mother, played by Jane Lynch. The "character's mind is in and out all the time," so Gubler was asked if she'd recognize him in the last season.
Of course, Gubler didn't spill any of the beans, simply saying "[the meeting] is definitely happy." He also avoided giving away what was to come between characters JJ and Dr. Spencer.
As to whether or not Gubbler, who has directed 13 episodes of the show, would take care of any in the final season, the answer is no. He explained that he and his cast members were surprised to be told that season 15 would be their last and "the directing slots had all been filled."
Another major focus of the interview was Gubler's upcoming book, titled "Rumple Buttercup: A story of Bananas, Belonging and Being Yourself." It arose from Gubler's passion for helping others be happy and feel better about themselves.
Gubler said that with his first book, he hopes to let people who feel like they don't fit in "know that they're not alone." Although it's a children's book, Gubler said that all ages can enjoy it.
Even Gubler's quirky character on "Criminal Minds" is very unique. The actor once reportedly described Dr. Spencer Reid as "an eccentric genius, with hints of schizophrenia and minor autism, Asperger's Syndrome."
In focusing on the genius part, Reid is said to have an IQ of 187 and hold doctorate degrees in Engineering, Chemistry, and Mathematics as well as two Bachelor's degrees.
Gubler actually auditioned a few times before he was selected for the role. Perhaps the last time, he wore some mismatched socks for good luck. Gubler reportedly thinks matching socks is a form of bad luck.
Like his castmates, we couldn't picture anyone else filling the shoes of Dr. Spencer Reid. The clan banded together recently for a picture which Gubler shared online earlier this month.
He captioned it saying, "I'm slowly transitioning into Gilbert Gottfried." He was referring to the famous comedian who he resembled in the grinning photo.
Alongside him were Joe Mantegna, AJ Cook, and Tara Lewis, who will all be missed when the time comes. The last season of "Criminal Minds," which airs on CBS will premiere sometime in Autumn 2019.
Please fill in your e-mail so we can share with you our top stories!