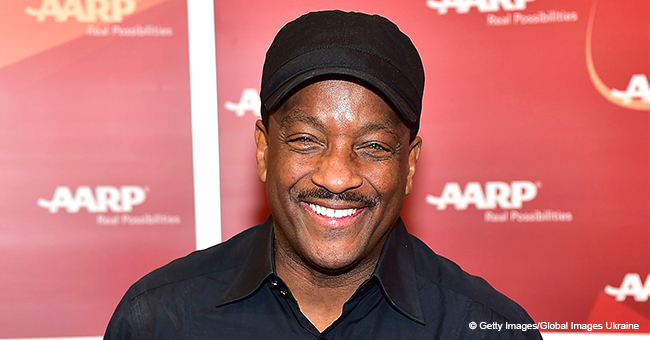 Remember BET's 'Video Soul' Host Donnie Simpson? He Has a Twin Brother Who Is a Preacher
If you're a fan of the '80s/'90s music era, then you must know Donnie Simpson, the man who thrilled viewers for 15 years on BET's "Video Soul." What you may not know is that he has a twin brother who could not be any more different from the entertainer.
Known as "DJ Green Eyes," Donnie was an indisputable favorite with ladies back in the day, so it should be good news to know that the energetic Disc Jockey comes in a pair.
Donnie hardly speaks about his twin brother in public because, according to ILOSM, the latter is not a fan of the spotlight or anything that has to do with the world of entertainment.
"You're the nicest person I know and the best partner anyone could have on a journey."
In January of 2018, however, the prolific Radio/TV personality gave a 64th birthday shout-out to Lonnie, his "partner." Alongside a throwback picture of the pair placed side-by-side with a recent one, Donnie wrote:
"I want to wish my twin brother, Lonnie, a Happy Birthday!! He turns 64 today, but I'm in a holding pattern at 49. We won't leave here together, but we came into this joint together, and I couldn't think of a better partner to ride shotgun on this run with me."
"This dude is truly my heart and I'm so glad he got to come to DC to spend our birthday together once again. Happy Birthday My Brother!!"
Apart from the fact that they're fraternal twins, Donnie and Lonnie could not be more "not identical" even though they shared a womb for many months.
While Donnie is a legend in the glamorous world of entertainment, Lonnie is a preacher who prefers to keep a low profile. In fact, it wasn't until very recently that a picture of Lonnie finally surfaced.
Paying tribute to his brother again on their 65th birthday, Donnie posted a sweet video of the "dude [he] came here with and penned a heartwarming note as well.
"I do Love that so many people wish me and Lonnie a Happy Birthday. He's the dude I came here with. I've known him longer than I've known my mother," said the "Video Soul" veteran. "So to avoid sounding like I'm giving myself a shoutout from the mountaintops, I want to say, Happy Birthday Lonnie!! You're the nicest person I know and the best partner anyone could have on a journey through life."
Besides making a mark on the BET series that ended over two decades ago, Donnie also hosted "The Donnie Simpson Morning Show" on the radio from 1993 to 2010 and currently hosts "The Donnie Simpson Show" on D.C-based radio station WMMJ-FM.
Please fill in your e-mail so we can share with you our top stories!