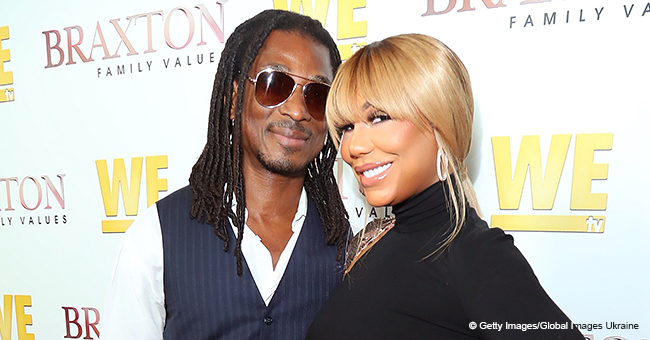 Tamar Braxton Candidly Reveals How Her Family Truly Feels about Her Nigerian Boyfriend
Tamar Braxton is happily in love with her Nigerian boyfriend, and a recent interview reveals how the rest of the Braxton family feels about him.
Tamar and her boyfriend have been going out for months, but it's only been a couple of days since they've had their red carpet debut. After constantly showing her new beau on social media, whom she would call different monikers, her fans now know that his real name is David Adefeso, an African finance guru.
David and Tamar walked the red carpet together during the new "Braxton Family Values" season premiere event.
Braxton opened up about how her family and her son, Logan Herbert, are adjusting to the new man in Tamar's life.
"They love him. He's really kind of, like, hard to not love because he's a great guy, he comes from a great family, he has great morals. He loves my son to pieces and we get along great, and he's great."
A time for adjusting
Tamar Braxton and her boyfriend David Adefeso are still adjusting to being in a serious relationship, having a few petty quarrels here and there. After announcing their relationship to the public, the two announced their split briefly.
People were shocked about the sudden split between Tamar and her new Nigerian boyfriend, but it turns out they were able to patch things up right away after a fight. The two of them looked absolutely smitten by one another, talking things through.
"I be mad, mad but not too long at this one. [He's] way too fine for that. #forever&everbruh #D&T I'm EXTRARXTRA.com #helikesittho."
Now, Tamar and her beau are keen on making their relationship last. In fact, the two are happier than ever, enjoying one another's company wherever they go.
Please fill in your e-mail so we can share with you our top stories!