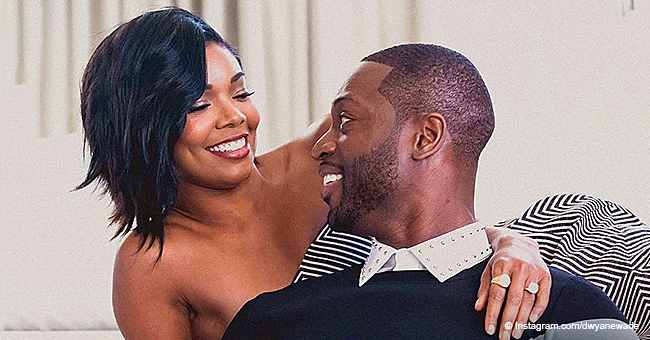 Gab Union & Dwyane Wade's Daughter Kaavia Celebrates 5-Month Birthday like a Boss in Adorable Photo

Gabrielle Union and Dwyane Wade's lovely daughter Kaavia James just celebrated her 5th month on Earth with another celebratory photo on social media. The celebration came amid Dwyane Wade's final game in the NBA before he finally retires and focuses on his family.
Kaavia James is growing way too fast, and it seems as if only days have passed until the Wade family has shared another photo of their little girl turning another month old.
For this month's photo, little Kaavia is dressed in a red, blue, and white nautical outfit. Looking like the real baby boss that she is, her parents decided to caption the photo with: "Step into my office. Have a seat. 1st let me say I'm proud of you beloved. And yes, I accept traveler's checks. 5 months"
Parenting Wade style
Dwyane Wade and Gab Union are amazing parents to their little girl, but they are also doing a great job parenting Dwyane's two older sons. In fact, they even supported their 11-year-old son Zion's attendance at the Miami Beach Pride Parade.
While his sexuality has not been confirmed, it seems Dwyane and Gab will support him regardless of who he wants to be. In fact, just a month ago, Dwyane was slammed by his heterosexual basketball fanatics when he supported Zion's runway catwalk show. However, he paid no attention to any of them.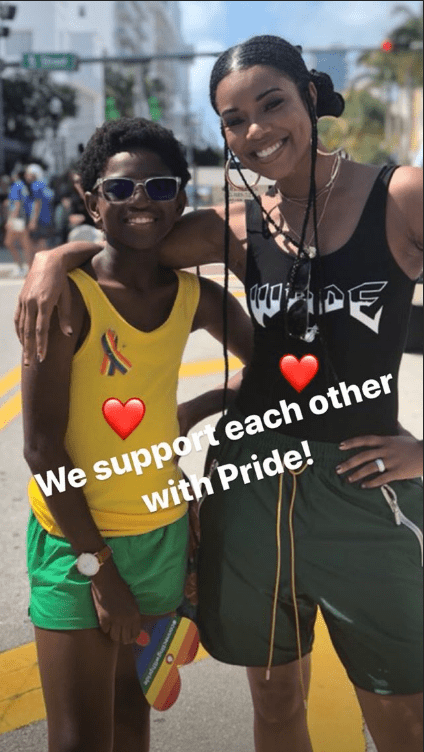 Source: Zion and Gabrielle at the Miami Beach Pride March | Photo: Instagram Story / Dwyane Wade
In a more recent event, Zion attended the Miami Beach Pride Parade with his step-mother Gabrielle Union-Wade. He wore a yellow tank top and green shorts with an LGBTQ rainbow pin, while Gab wore a Wade tanktop and matching athletic shorts. His proud dad wrote:
"We support each other with Pride!"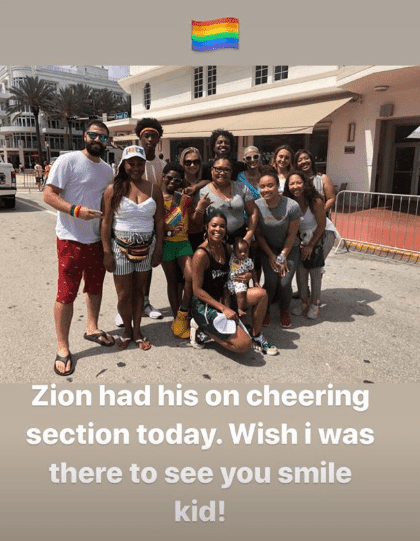 Zion and his support team. | Source: Dwyane Wade Instagram Story
In another photo, Zion was seen smiling with his other family members, including 46-year-old Gabrielle, five-month-old sister Kaavia, and his older brother Zaire.
One Last Dance
Dwyane Wade's absence in the photos could be because he has been busy with his last few games as a Miami Heat player. The 34-year-old announced his retirement from the NBA during the start of his season, and he is finally bidding the NBA goodbye.
Now, he has more time to spend with his wife and children, focusing on their family businesses.
Please fill in your e-mail so we can share with you our top stories!