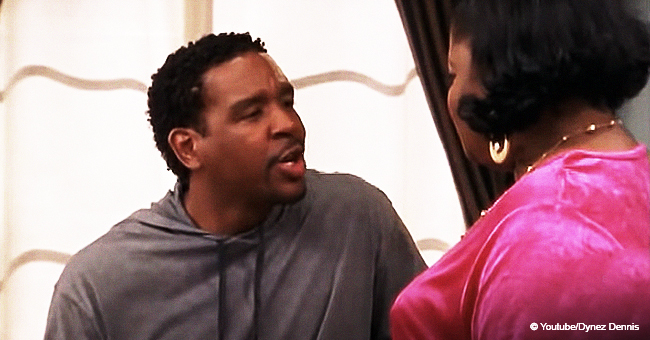 Remember Professor Stanley from 'The Parkers'? He's still close friends with ex-wife after divorce
Dorien Wilson, best remembered for his role as Professor Stanley in the sitcom "The Parkers" has fans guessing if he and his ex-wife rekindled their romance. The pair are often together in photos and appear to have remained close friends even after they divorced.
If a reboot of "The Parkers" would make its way today, Dorien Wilson would be on board. The actor famously played Professor Stanley in the 1999-2004 sitcom. Dorien brought up the subject last year when he shared a throwback photo of the cast and asked his followers a simple question, "Reboot?"
But while the 55-year-old actor is waiting on the chance of returning to the small screen as Professor Stanley, there is one possible reboot we'd like to discuss. Dorien has an ex-wife and if his pictures mean anything, we'd suspect his marriage got a reboot.
Dorien met JoAnn Wilson when he was only in the sixth grad. He married her later in 1986. After two children, daughter Sarita and son Devin, somewhere along the road, they parted ways. It's unclear when exactly they filed for divorce but they reportedly spent eight years raising their kids in San Francisco.
Divorces can be bitter and messy but Dorien and JoAnn seemed to have remained friends even after splitting. It's a question for many if they got back together or just managed to become the best of friends after parting ways.
Proof of their special relationship is in Dorien's social media revealing they still spend time together regularly. In 2016, he took pride in visiting the same pub with JoAnn for 26 years.
The following year, he shared a throwback photo of them and referred to her through the hashtag "#babymama."
In June 2018, they were together at the BET gifting suite. Dorien shared a photo of the two of them from the event.
JoAnn also seems to reciprocate as she professes her love for Dorien on social media. If these aren't signs of a healthy relationship among former spouses, we don't know what is.
As Dorien maintains an amicable relationship with his wife, he also maintains a stable career as an actor. Since 1991, he's appeared in a string of shows and films. More recently, his roles in "Sister, Sister," "Good Behavior," "Missing," and "Tough Love" are worth noting. He is currently in the cast of the sitcom, "In The Cut." Dorien is reportedly worth $12 million to date.
Please fill in your e-mail so we can share with you our top stories!