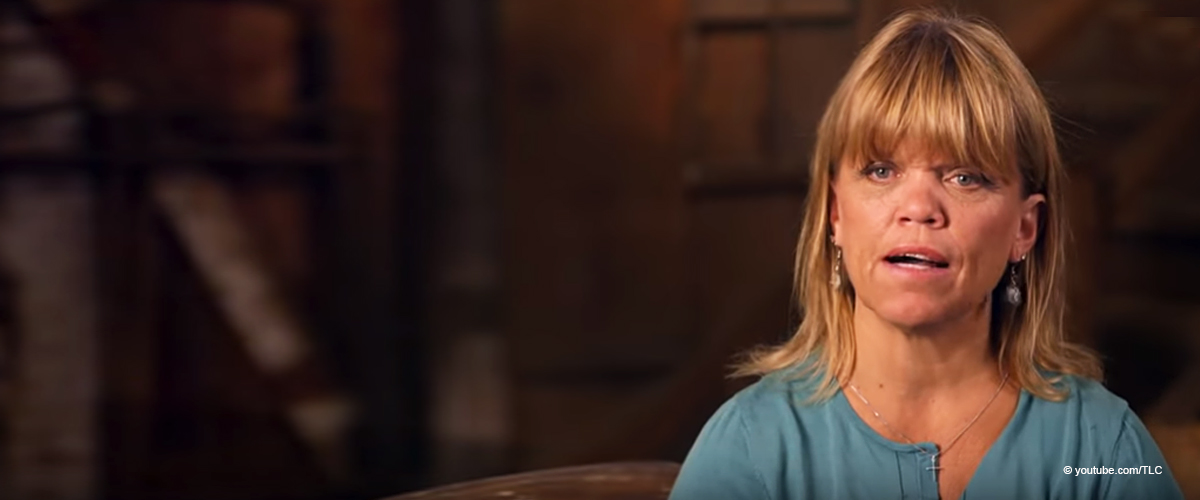 Amy Roloff's Boyfriend Chris 'Pleasantly Surprised' Her by Saying He Is Not against Marriage
Are those wedding bells we're hearing for Amy and Chris? A sneak peek at Tuesday's "Little People, Big World" reveals how Chris feels about marriage.
The conversation about long-term commitment and marriage starts during a camping trip with friends Ron and Beth.
While Amy and the group are sitting around a campfire, Chris says, "Ron and Beth are real good friends. They've known each other for several years but they actually started dating just a few months before we did. They're trying to figure out what the future looks like. They've discussed marriage and living together, and they're at that point where they're trying to work that out."
Chris cracks a joke, adding that Ron had "almost lost his finger from lack of circulation" from a previous marriage. Amy tells him to take it back, saying that she believes in the institution of marriage. She herself has gone through divorce when her 27-year marriage to Matt Roloff ended.
She shared, "I met Matt at a conference. I saw him four times, then we were married."
She added, "So dating Chris, I'm calling up my girlfriends and I'm like, 'What is dating?! I don't even know what the hell that is."
Ron then turned to Chris, asking him how he feels about marriage.
Chris replied by saying, "I've seen a lot of failed marriages, a lot of divorces, in my family. All my siblings, my mother," he says. "I mean, I saw a lot of examples of people that loved each other but could not live with each other. But I'm certainly not against marriage — I never thought I'd be this age and still single."
Amy replied with, "I'm glad to see that you're not against marriage, because that would be a problem."
Chris responded by saying, "I'm certainly enjoying our journey."
Amy added, "Marriage still works. It is an institution that does work. I've seen enough where it does give me hope."
She also emphasized that marriage is still "very, very important" to her.
She also said, "Even though I'm divorced, I still value and will hold up high the whole concept, the reason, the purpose that marriage is here. And if by chance I get to do that again, I would still put everything that I can, as best as I can, to make it work."
She continued by saying, "I was pleasantly surprised that he is open to marriage. I'm not here to push him, I'm not here for him to do something that he is nowhere near ready for. But if marriage is meant to happen for me again, the second time, then I would sing 'Hallelujah.'"
But is there hope for reality TV relationships to last? Yes, according to these successful reality TV couples who are still together. First on the list are Jade and Tanner who met in 2015 on "Bachelor in Paradise." Then there's Jamie and Doug from "Married at First Sight" who have already welcomed their daughter in August 2017—their spin-off, "Doug and Jamie Plus One" has already aired. There's also Snooki and Jionni who met in 2010 during the third season of The Jersey Shore. They didn't have quite a good start when Jionni asked her if she remembered his name after first meeting on a dance floor, and she said, "I'll call you Bernard." The happy ending is that the couple is married with two kids and just celebrated their fourth wedding anniversary in November 2018.
Please fill in your e-mail so we can share with you our top stories!