Wendy Williams Files for Divorce from Kevin Hunter after Two Decades of Marriage
TV personality Wendy Williams, best known for the "Wendy Williams Show," reportedly filed for divorced from her husband of almost 22 years, Kevin Hunter.
Williams' attorney allegedly confirmed to Page Six that the 54-year-old talk show host is divorcing 46-year-old Hunter. The couple tied the knot on November 30, 1997, and have one son, Kevin Jr., who is 18 years old.
The split comes soon after several rumors suggested that Hunter has been cheating on Williams with a woman named Sharina Hudson who recently gave birth to a baby suspected of being Hunter's child.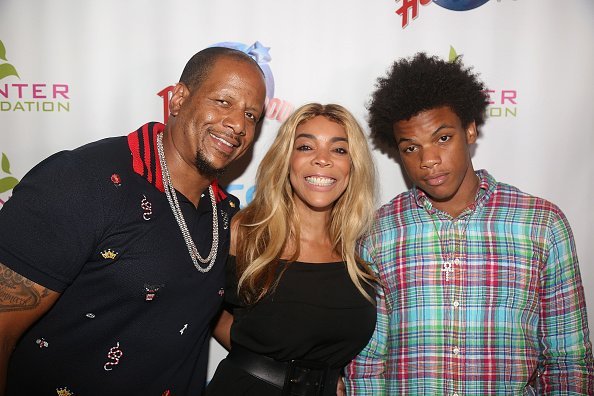 WILLIAMS ALWAYS SAID THEY WERE DOING FINE
Even though such cheating allegations have been surrounding Williams' relationship for a long time, she never confirmed them. After her long hiatus from the "Wendy Williams Show" (from January to March), she vaguely addressed her relationship.
First, Williams pointed out that she was supposed to be away only for two weeks. Unfortunately, her "thyroid issues" began and she took more time off to heal while in the company of her husband and son.
Wendy Williams Files for Divorce from Kevin Hunter After More Than 20 Years of Marriage https://t.co/w6RsPYN0wm

— People (@people) April 11, 2019
SHE TALKED ABOUT HER HEALTH ISSUES
She then said that she had been taking her thyroid medicine, meditating, and going to the gym "seven days a week for two hours a day." The host joked saying that she didn't know how she looked in her outfit, "but mother has not gained a pound."
To finish her monologue, Williams said that she was sorry for taking "40 or 50" days to be back and added that she felt good and that it would not happen again.
SHE DEFENDED HER RELATIONSHIP
Later in the show, Williams finally addressed the allegations surrounding her marriage in detail:
"I'm still very much in love with my husband. Don't ask me about mine; it ain't going anywhere. Not in this lifetime," Williams said while pointing to her wedding ring.
While saying so, many old photos of the couple were displayed on the screen. Now, people think that she was trying to hide the truth from her audience.
At the moment, neither Williams nor Hunter has officially addressed the topic.