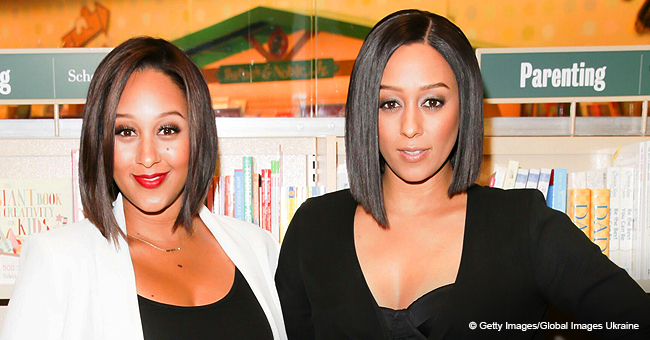 Tia & Tamera Mowry Warm Hearts with Cute Photos and Videos of Their Kids Showing True Cousin Love

Tamera and Tia Mowry succeeded in uplifting the hearts of their fans and well-wishers by sharing adorable photos and videos of their little kids via their respective Instagram accounts.
Popular actresses, Tamera Mowry-Housley and Tia Mowry-Hardrict, are widely-known for their roles as Tamera Campbell and Tia Landry respectively in the popular sitcom, "Sister, Sister." The twins are also known for their contributions in the Disney movie, "Twitches" and its sequel "Twitches Too."
Despite their popularity, the Mowry-sisters have been able to maintain their bond, and it seems their little kids share in the positive vibe. The siblings who are apparently identical twins are fond of sharing cute pictures and videos of their family members on social media.
Tamera's most recent family-Instagram post which is a lovely video of her kids, Aden, 5, and Ariah, 2, playing with Tia's 7-year-old son, Cree, received an incredible amount of love from her followers within days of its release. This is no surprise as the video is extremely appealing.
In the short clip, the three charming kids can be seen playing with each other on a staircase as they radiated a joy that warmed the heart of the viewers. Tamera captioned the post with;
"Life is busy. But there is nothing like making time for your loved ones. When you do get together it's priceless, and so is COUSIN LOVE."
The 40-year-old mum also revealed that she couldn't wait for Cairo (Tia's 3-month-old daughter) to join in the fun, in the latter part of her caption.Tia actively celebrates her family members and loved ones on social platforms too! She recently shared an adorable picture of her son and his cousins leaning against a brick wall while they posed for the shot. The proud mom then expressed how much she loves the kids via the caption and also agreed with her twin by saying,
"I can't wait for Cairo to catch up!"
Even though the twin-sisters have evidently put in a fantastic amount of work to ensure that the family bond remains strong, their kids also deserve a share of the praise.
In an interview with "People," Tia revealed that their children play a pivotal role in bringing the family close. She explained that even though they are both busy and they have a reasonable amount of distance in-between them, their kids have been able to bring them closer.
"It is the most beautiful thing to see," Tia remarked.
So many people claim to put Family first, but Tia and Tamera not only say, but also act. Well, it is actually clear that actions speak louder than mere words!
Please fill in your e-mail so we can share with you our top stories!