20-Year-Old Who Raises Her Five Younger Siblings after Parents Death Was Granted a Car
Six young siblings lost their parents to cancer and fate seemed to be against them. The eldest of them took it upon herself to raise her younger siblings, and now her hard work is beginning to pay off.
The story of the Rodriguez kids is one that is emotional and inspiring. Five years ago, the Rodriguez kids lost both parents to cancer and life seemed difficult. At a point, it seemed they would have to stay in a foster home to survive, but the eldest of them, Samantha Rodriguez was having none of that.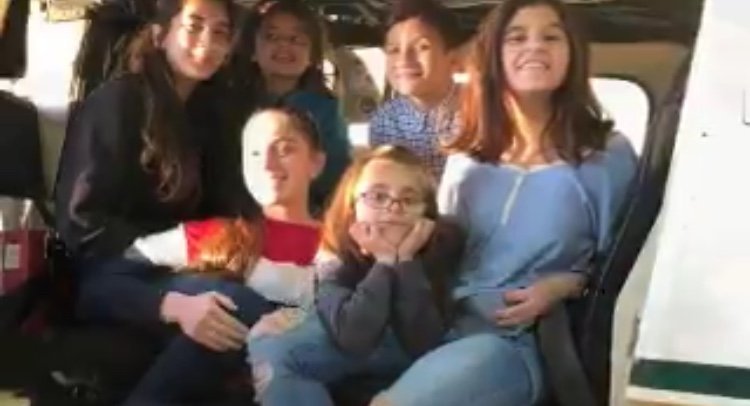 She took it upon herself to raise her siblings, fending for their feeding, clothing, and school. She moved them to Orange County where her grandmother stayed and worked hard to ensure they were okay.
One would wonder just how she was able to cope with the workload, but the lovely big sister said she found the energy from learning so much from her late mom. The Orange County Sheriff's Department noticed her hard work and the unusual set up of her family, and they stepped up to lend a helping hand.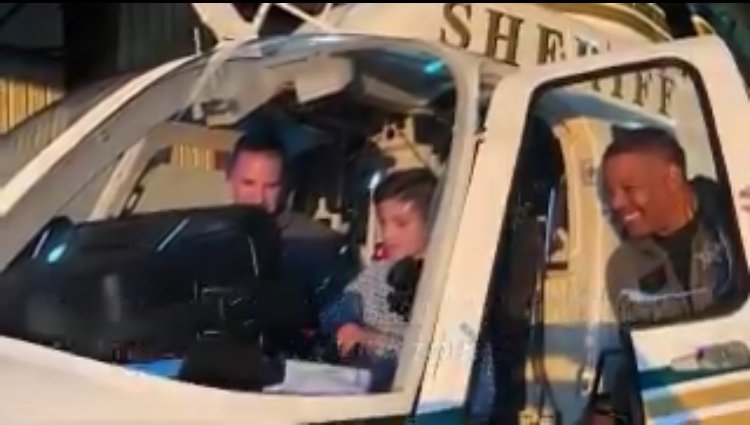 Their first course of action was to invite the siblings for a visit in December of last year. They took pictures with the siblings and offered them Christmas presents all in a bid to give them a good Christmas experience.
The video of the visit and surprise Christmas treat for the siblings was then posted online; many saw the video and were moved by the story, offering to help them. Lieutenant Antonio Wright of the Sheriff Department realized the siblings had no car and was immediately struck with an idea.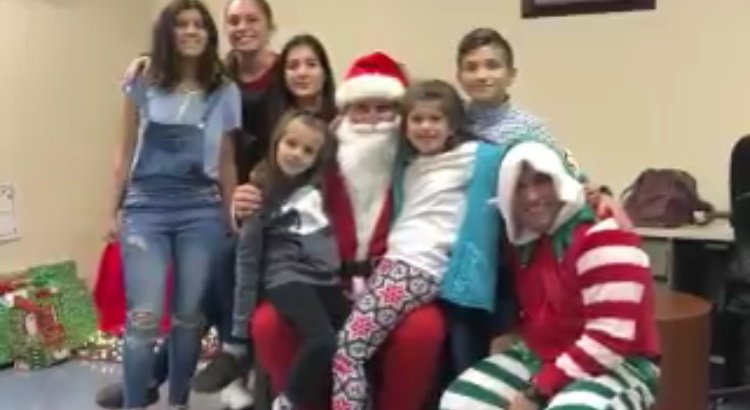 Fast forward to April, and the Sheriff's Department again invited the Rodriguez siblings to their office. Samantha wondered what the visit was for and was curious. She was shocked to be presented with the keys of a shiny Sedan, for her and her siblings.
Generous donors contributed to the car's purchase in conjunction with the Orange County Sheriff's Department, and Lieutenant Wright mentioned that this wouldn't be the last time help would be given to the siblings. He encouraged more people to come forward to offer help to inspiring children.
The Rodriguez kids lost both parents to cancer in recent years. Samantha, 20, has taken on the role of caregiver to her five younger siblings. The kids thought they were visiting the OCSO Aviation Unit for a tour. Instead, they received a Christmas none of us will ever forget! pic.twitter.com/1Bs4w6PQob

— Orange County Sheriff's Office (@OrangeCoSheriff) December 24, 2018
The siblings were thankful for the surprise gift, and Samantha said the gift inspired her to help those in need.
In other surprising news, seven teachers who make up half the number of teachers at an elementary school in Goddard, Kansas City became pregnant at the same time. The occurrence took many by surprise, and the expectant moms say they never planned it. Substitute teachers will occupy the teachers' positions during their maternity leave.