Jussie Smollett Sued by City of Chicago over Police Investigation Costs
"Empire" actor Jussie Smollet's felony charges were dropped, but the City of Chicago has now sued him for more than $130,000.
As reported by the Chicago Tribune, officials planned to file the lawsuit last week when Smollett failed to reimburse the cost of the investigation before the deadline. 
After days of deliberation, the civil lawsuit was filed in Cook County court on Thursday afternoon. The City of Cicago could still triple the amount, bringing it to more than $390,000.
#Chicago makes it official, suing #JussieSmollett: "The Law Dept. has filed a civil complaint against Mr. #Smollett in the Circuit Court of Cook County that pursues the full measure of damages allowed under the false statements ordinance...(1/2)

— raferweigel (@RaferWeigel) April 11, 2019
(2/2)..."This follows his refusal to reimburse the City of Chicago for the cost of police overtime spent investigating his false police report " #JussieSmollett

— raferweigel (@RaferWeigel) April 11, 2019
This follows after Smollett faced 16 counts of felony for disorderly conduct back in February, which included allegedly filing a false police report over a hate crime. 
According to Smollet, he was attacked on by two men who called him racist and homophobic slurs. The attacks included putting rope around his neck and splashing him with bleach. 
He claimed that they yelled "this is MAGA country" during the attack. The two men, Olabinjo and Abimbola Osundairo, were arrested and released without being charged.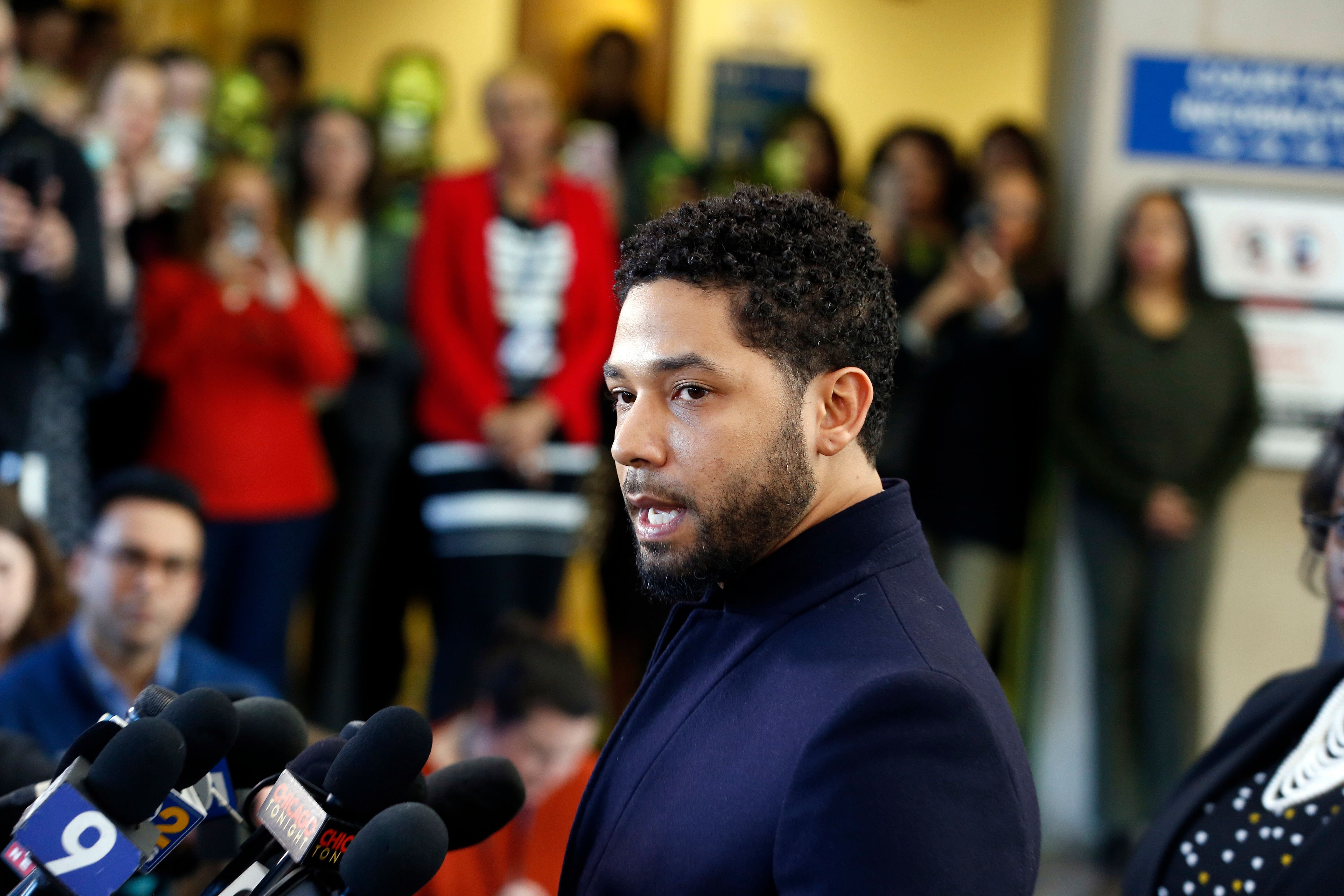 Smollet became a suspect in the case and turned himself in on February 21. He pleaded not guilty. During the trial, "Empire" producers cut Smollet from the current season. 
However, the charges against Smollet were dropped in March and the case sealed. In addition, Smollet's record was expunged.