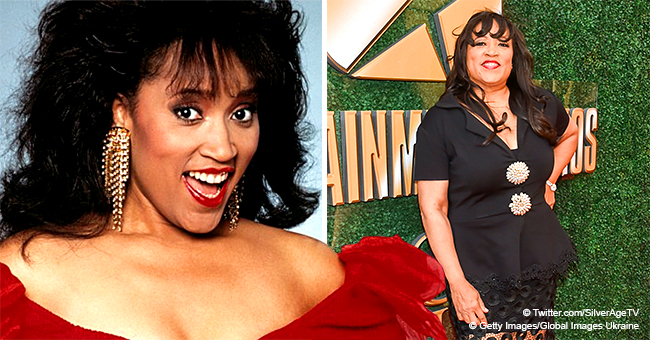 Remember Sandra in '227'? She's 62 Now and Rocks Peplums like She's 30 in Gorgeous Photo
Jackee Harry gives Sandra Clark vibes as she steps out at an Oscars gala "rockin' a peplum" and her trademark high heels. She shared a photo which also flaunts her fabulous legs.
It's been more than three decades since Jackee Harry graced the screen in the sitcom "227" all dolled up as Sandra Clark. A pair of high heels was her trademark as well as her coke-bottle shape and southern drawl.
Recently, we couldn't help but be reminded of her famous role as she stepped out looking glam during the Oscars gala. Registering half her age, she arrived at the red carpet wearing peplums and of course, a pair of high heels. Her body was evidently a result of her efforts to keep her weight down.
Jackee has been very open about her struggle with her weight since "227" and her other show, "Sister, Sister" went into syndication. In fact, in 2010 she joined the reality weight-loss show, "Celebrity Fit Club." It was here, she shares, that she learned a lot about how to stay fit. The secret, she told Black Doctor.org, is "water and naps."
"Lots of water. Water really does great things for my skin," she says and adds that she takes naps twice a day. "I'll take one at 11 when we have a break in the morning at the studio and then around 3. That's my biggest secret. Water and naps. That's the key."
Jackee has a workout routine that she's diligently stuck to for more than a decade. Her regimen includes sit-ups, crunches, and leg lifts. She combines this with the intake of fat burners to speed up her metabolism even more. The actress admits it's her top she has a problem with – her arms, breasts and back. She's proud of her legs and her waistline, two things she managed to keep looking good due to her background in dance.
No wonder her recent photo at the gala showcased a big portion of her legs. She wore a mid-length lace skirt that flaunted her leg skin all the way up to her thighs. Her black peplum blouse cinched her waist perfectly as its V neck revealed just enough cleavage. Her pointy high heels called attention due to the criss-cross of its straps.
"Look who's still rockin' peplum," Jackee wrote to caption her pic. We couldn't agree more about the rockin' part.
As much as her photo attracts attention, Jackee likewise went viral after she tweeted an incident involving Eartha Kitt. The actress revealed Eartha "slapped the [expletive] outta me!" because of another man. She further explained,
"She thought I was sleeping with her boyfriend... which I was, but I didn't know he was taken."
Jackee declined to reveal the identity of the man that came between her and the late Eartha but she described him as a "dual piano playa."
Please fill in your e-mail so we can share with you our top stories!