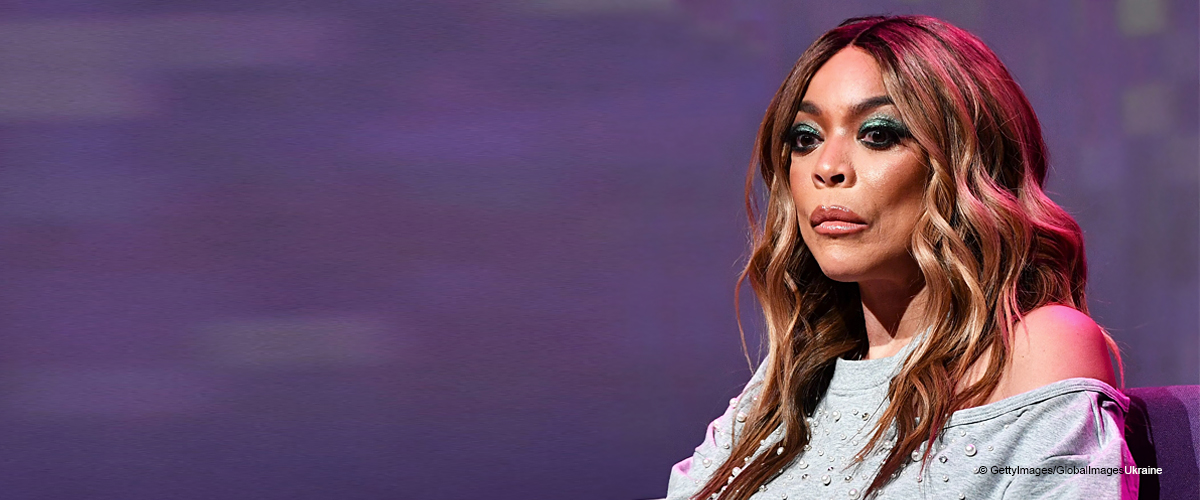 Timeline of Wendy Williams' Marriage with Kevin Hunter That Led to Divorce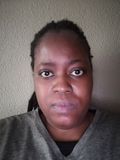 On March 4, television host Wendy Williams returned to her show after going on a hiatus for more than two months. The star addressed rumors of infidelity and divorce on her first episode.
Recently, a source came forward claiming the television host had filed for divorce from her husband.
ADDRESSING THE RUMORS
On her first day back on "The Wendy Williams Show," the television host told her audience: "Anybody who's been married for five minutes or 500 years, you know marriages have ebbs and flows. Marriages are not easy." At the time, Wendy Williams, 54, was addressing rumors that her absence from the talk show was due to issues in her personal life.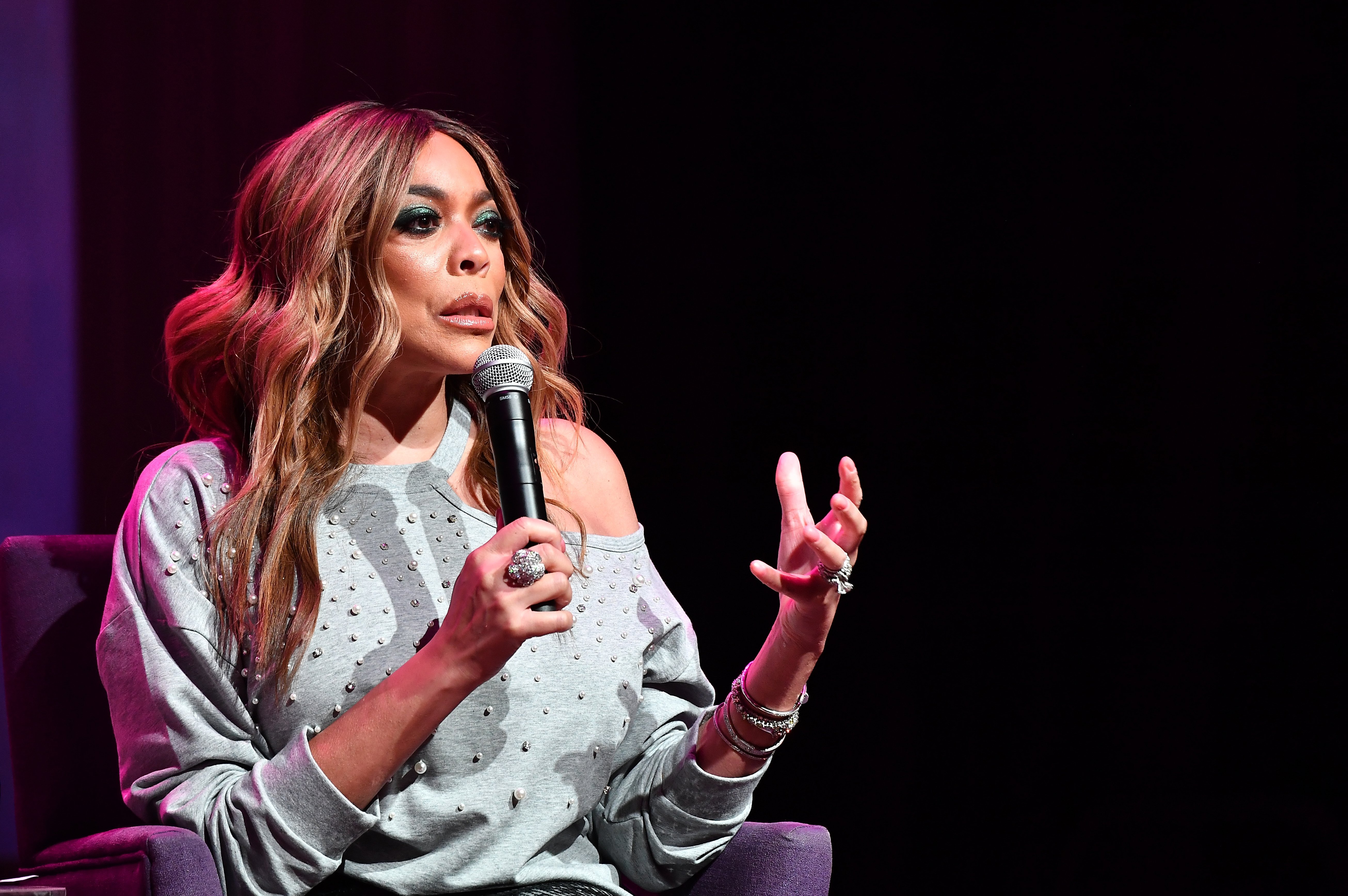 Wendy Williams | Photo: Getty Images
While discussing the rumor that she and her husband, Kevin Hunter, 46, were going through a cheating scandal she said: "Don't ask me about mine until you see this gone," pointing to her massive wedding ring. Still talking about the ring she added, "and it ain't going anywhere—not in this lifetime."
HER MISSING WEDDING RING
However, on Thursday, the diamond ring was noticeably missing from her hand as she hosted her show. The ring was also missing in an Instagram video that her makeup artist posted showing Williams getting her hair done.
FILING FOR DIVORCE
In the early afternoon, questions about her 22-year marriage were answered. A source revealed that Williams had filed for divorce against Hunter, an executive producer on the show, before taping began at the New York City studio Thursday.
The insider said, "Kevin is supportive of Wendy and they are working through this process together." This alleged divorce has been brewing for many years.
WILLIAMS' MEMOIR STATES CHEATING CAUSE ENOUGH FOR DIVORCE
In her 2001 memoir, "Wendy's Got the Heat" the television star shared that her husband had cheated on her shortly after she gave birth to their son Kevin Jr. She also revealed that if he ever did it again she would "walk out for good."
Williams also made it clear that lying and a full-blown affair were also grounds to call it quits. She explained she would leave "If he was in love, if she was just as successful at what she does as I am in my career, if she had his baby."
HUNTER CHEATS FOR THE FIRST TIME
Williams initially found out her husband was cheating for the first time a few weeks after going into labor. In a 2013 interview with VladTV, she revealed how she caught Hunter mid-conversation on "a late-night telephone call and some clandestine whispering."
Instead of sticking to her number one rule, no cheating, the star chose to forgive him and work on their relationship because: "I love him, and he loves me." Hunter became her manager and partner on Wendy Williams Productions.
RUMORS OF SEXUAL HARASSMENT
However, disaster struck again in 2008 when a talent booker on "The Wendy Williams Experience" radio show filed a sexual harassment lawsuit against both of them. The woman claimed that Hunter had aggressively hit on her at work and after hours.
She further alleged that Williams "aided and abetted" his behavior. The couple denied the allegations and the lawsuit was reportedly settled out of court.
THE PRODUCER'S CONTROL ISSUES
Things appeared to be going well for the couple until five years later. An unnamed source accused the producer of being problematic on talk show set.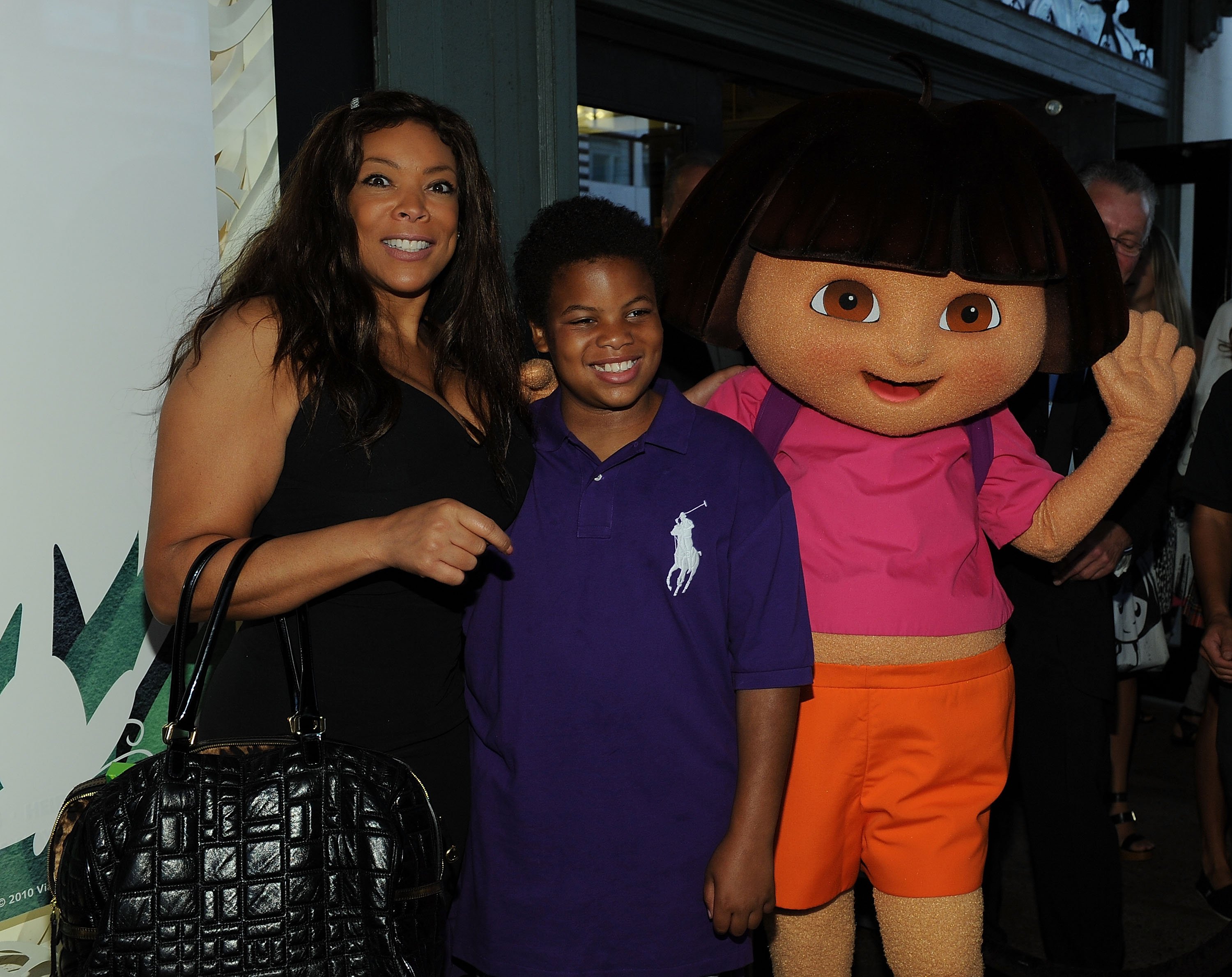 Wendy Williams and son Kevin Hunter Jr | Photo: Getty Images
The person claimed the producer forced staff members to clear all questions, scripts, and guest bookings through him. The insider said, "Wendy is smart. No one can understand why she does not tell him to [expletive]. He is making everyone's lives miserable and is causing problems on an otherwise great show."
TRYING TO SAVE THE MARRIAGE
However, it seems her love for him blinded her to his actions. In 2017, on "The Howard Stern Show" she revealed that she went out of her way to keep the spark in her marriage alive.
They visited strip clubs together and included romance in their daily lives. In September 2017, a report came out stating Hunter was living a double-life.
THE MISTRESS IS MENTIONED
That was when Sharina Hudson, 33, a massage therapist, was accused of dating the producer for more than a decade. The report said Hunter also lived with her part-time when he wasn't staying with his wife.
On her show, Williams denied the rumors and brushed them off. In March 2018, she opened up about her struggle with Grave's disease, an autoimmune condition that affects the thyroid.
HUNTER SUPPORTS WIFE THROUGH DISEASE
She praised her husband for being by her side and supporting her. During a Halloween episode, the television host fell over due to the disease while wearing a Statue of Liberty costume.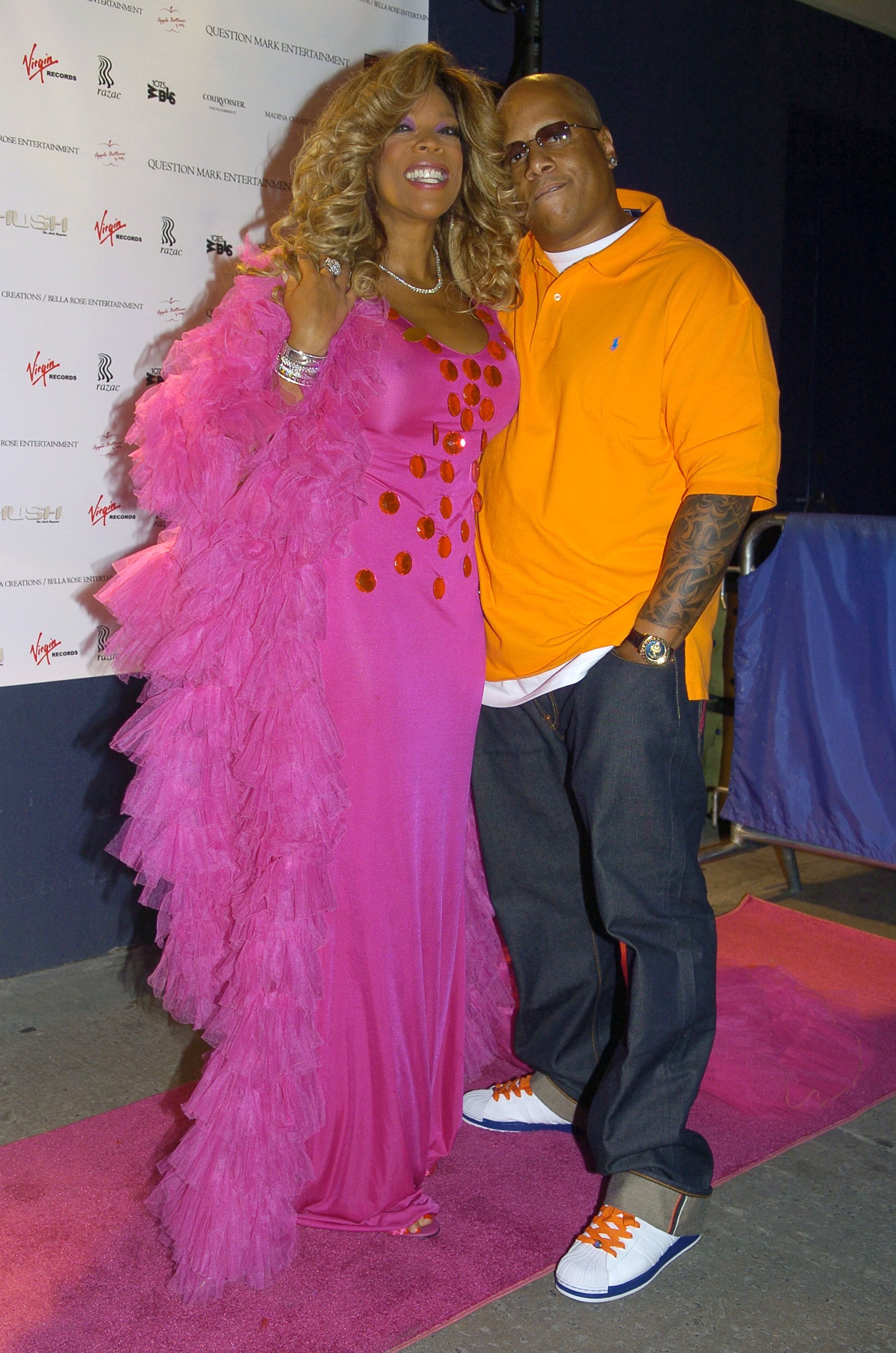 Wendy Williams and Kevin Hunter | Photo: Getty Images
Williams then took time off the show claiming it was due to the illness she was battling. However, when she returned this year, she revealed that a cocaine addiction had also been a factor for her decision to take a hiatus.
LATEST CHEATING RUMORS
For a couple of months now there have been reports that Hunter has had a mistress for years. The alleged mistress, Hudson, was said to have given birth to Hunter's daughter at a Philadelphia hospital in March.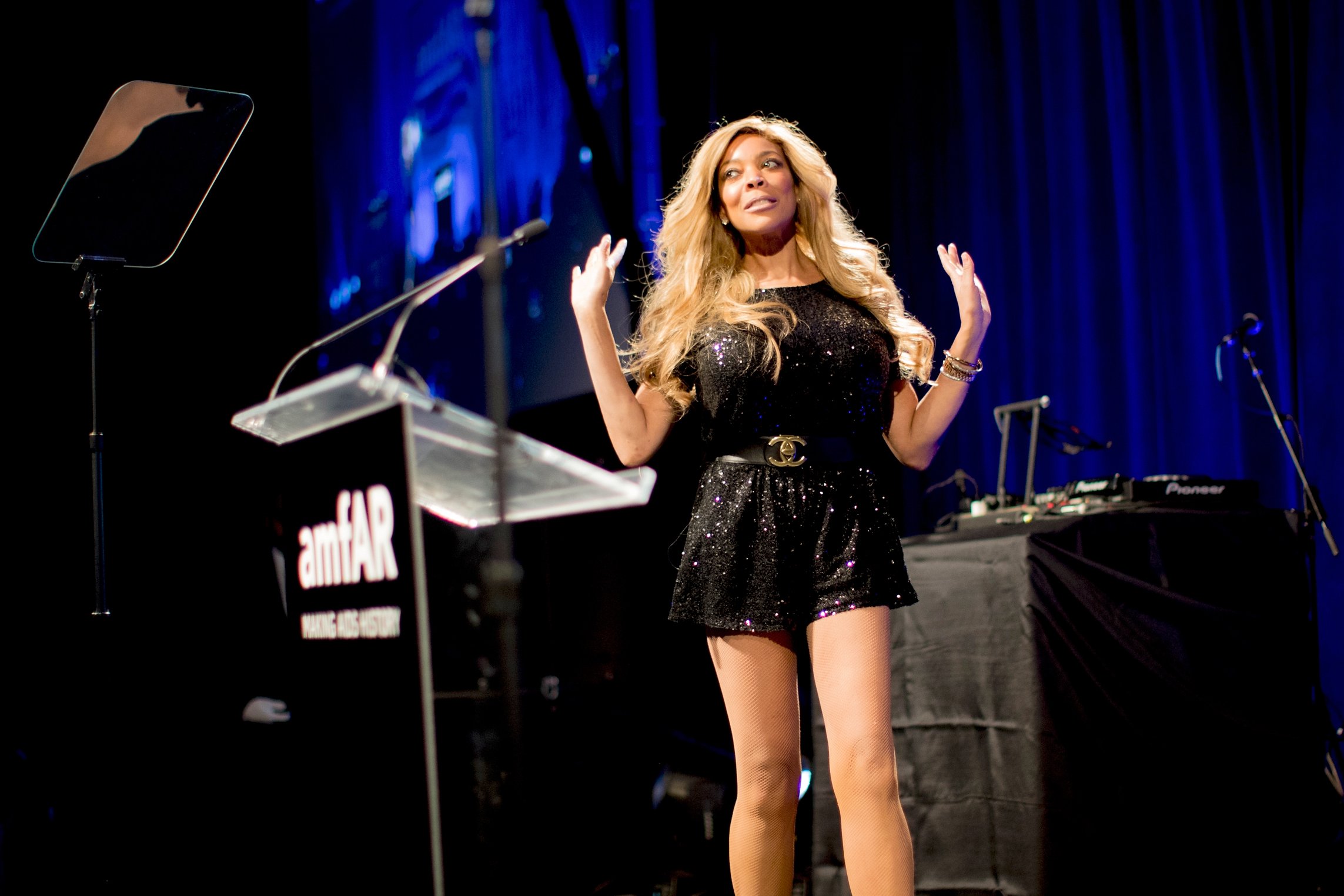 Wendy Williams | Photo: Getty Images
She still denied that her relationship was allegedly falling apart as she and Hunter were seen together in New York City in late March. Her husband also played his part claiming they were handling her addition.
BUYING HER LOVE
Then reports surfaced that he'd gone to Flawless Jewelry to upgrade her customized diamond-encrusted Frank Muller watch spending $40,000. But it was all too little too late.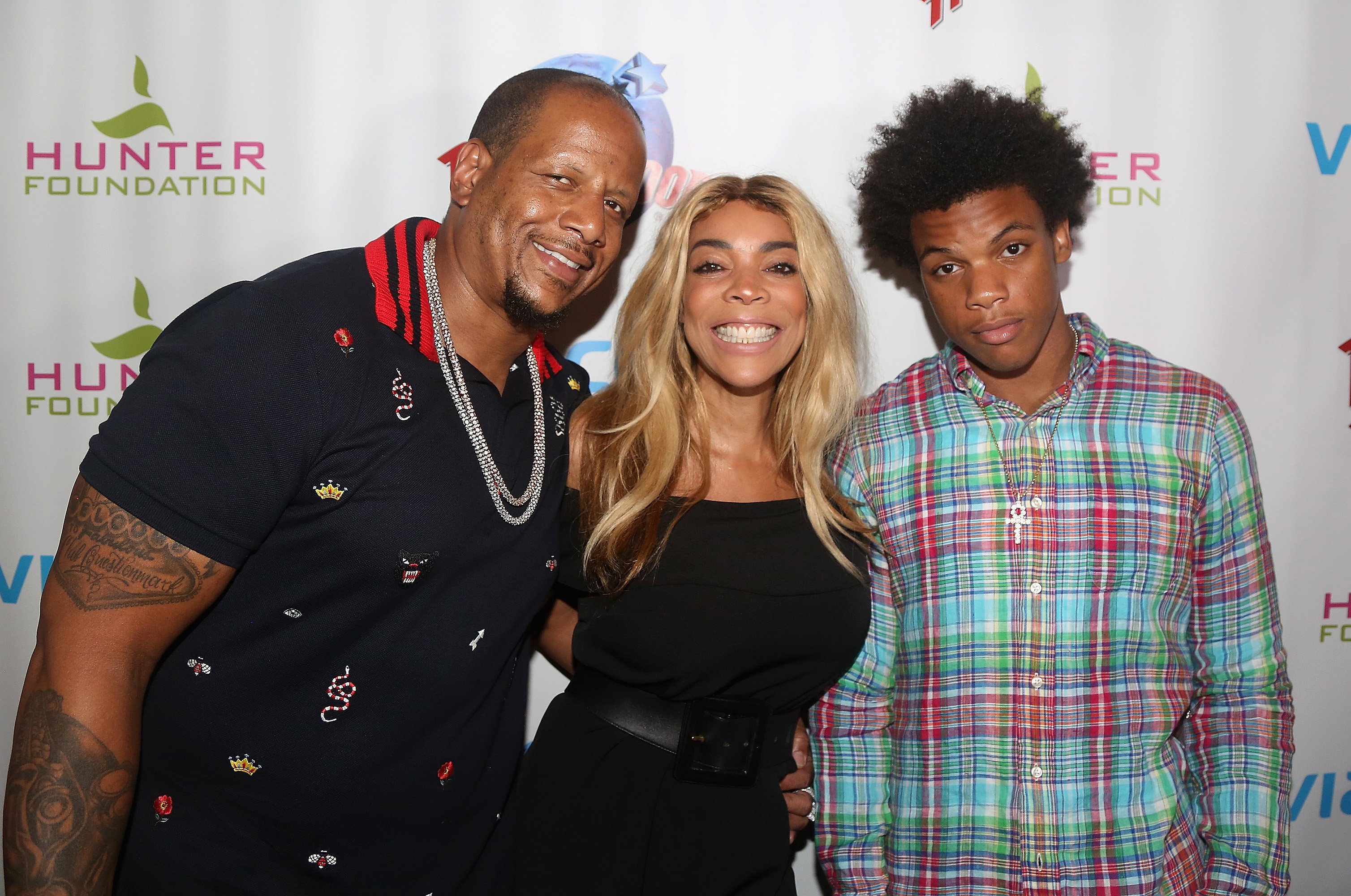 Kevin Hunter, Wendy Williams, and Kevin Hunter Jr | Photo: Getty Images
THE REASON FOR THE DIVORCE
According to Williams' attorney, "There exists irreconcilable differences between the parties which have caused the breakdown of the marriage for a period of six months." The lawyer added, "and which make it appear that the marriage should be dissolved as there is no reasonable prospect of reconciliation."
The divorce papers were filed in Essex County, New Jersey, and Hunter was served with them at 6:30 a.m. on Thursday. The documents also stated that Williams' required an "appropriate amount of child support" and "other further relief as the Court deems fair and equitable."
Please fill in your e-mail so we can share with you our top stories!