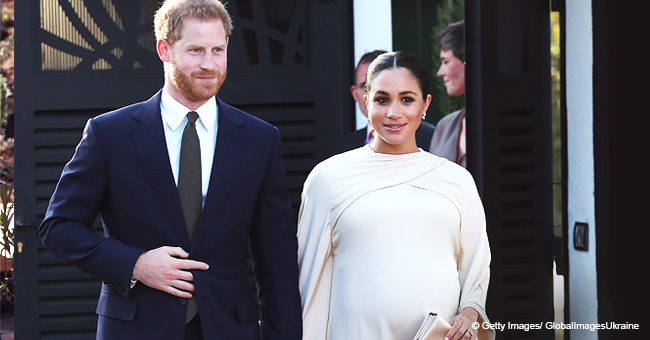 Here's How Statistics Might Reveal the Date Meghan Markle Will Give Birth
With no official due date for Meghan Markle available, royal fans may not need it as data analysts may very well have worked it out already.
After the couple announced that they were expecting, all that got confirmed by the palace is that Meghan is due in spring.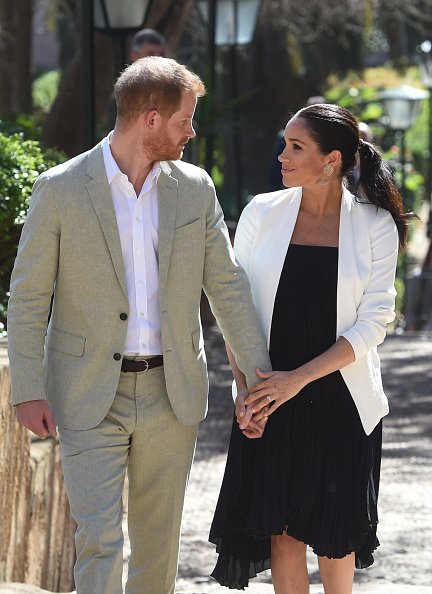 Prince Harry and Meghan Markle walk through the walled public Andalusian Gardens during a visit on February 25, 2019, in Rabat, Morocco.| Source: Getty Images.
Since then all royal fans had to work with is speculation, but according to data gathered by the Office of National Statistics it may have narrowed down the ballpark date of spring to only a few dates.
When taking the timing of Meghan's pregnancy announcement and when she went on maternity leave into consideration, end of April or early May fits best. In combination with birthing data, fans may finally have specific dates to work with, even if it's still basically conjectured.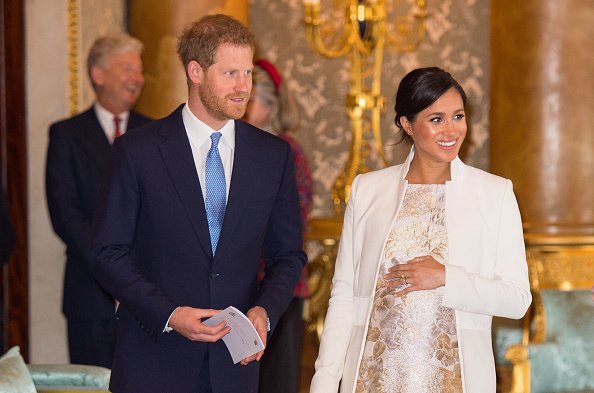 Meghan Markle and Prince Harry, Duke of Sussex attend the fiftieth anniversary of the investiture of the Prince of Wales at Buckingham Palace on March 5, 2019, in London, England.| Source: Getty Images.
The office looked at data gathered over the past 22 years to see when women in the UK are most likely to give birth during April or early May, and according to statistics, some dates stood out much more than others.
The due date in April that seems most likely is April 28, while data suggests May 8 as well, other contending dates include April 26 or April 30.
Buckingham Palace recently confirmed in a statement that the royal couple is keeping the whole affair private and that they "look forward to sharing the exciting news with everyone once they have had an opportunity to celebrate privately as a new family."
Prince Harry and Meghan did away with just about every royal tradition relating to the arrival of baby Sussex.
They decided not to use the Lindo Wing at St. Mary's Hospital like Kate Middleton and Diana before her did. Therefore also doing away with the custom of posing on the steps with the newborn showing the little one off to the world.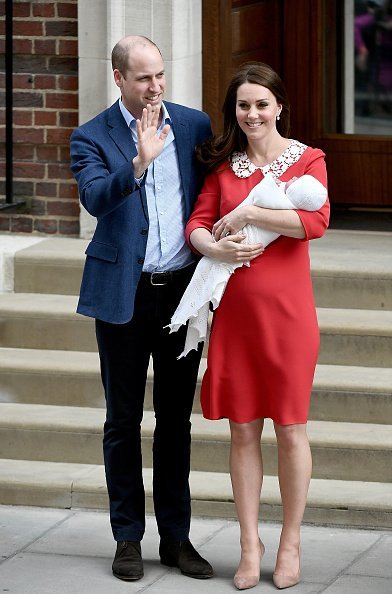 Kate Middleton and Prince William depart the Lindo Wing with their newborn son Prince Louis of Cambridge at St Mary's Hospital on April 23, 2018, in London, England. | Source: Getty Images.
Meghan also decided on her own team of physicians instead of the customary use of the Queen's team of medical experts. The sex of the baby is also unknown, and it's been speculated that the royal couple does know, but just not sharing.
Before the palace announcement, the royal photographer Tim Rooke suspected that Meghan and Prince Harry would opt in keeping details regarding the birth private as he told Cosmopolitan, "I don't think we're going to get the same thing with the Duchess of Sussex's baby. I don't think we're going to see it at all. I think it's going to be private."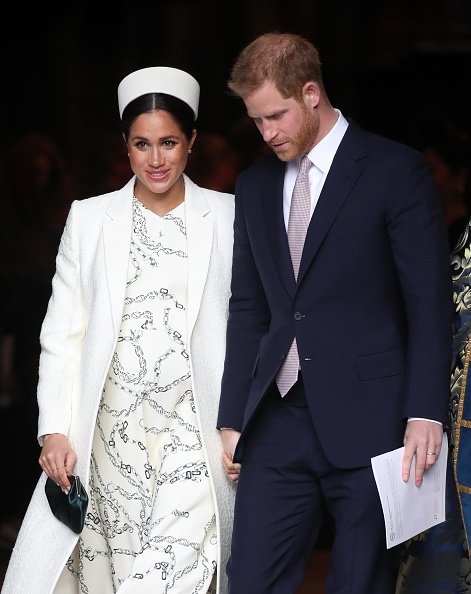 Meghan Markle and Prince Harry depart the Commonwealth Service on Commonwealth Day at Westminster Abbey on March 11, 2019, in London, England. | Source: Getty Images.
Tim also suggested that the couple's new Instagram page would be the place to watch for any updates regarding the baby.
While some fans want to know more about the due date, others have shown interest in what baby Sussex might look like as a small child. They used a bizarre program that kicked out images of what both a boy or a girl could look like and the results were rather interesting.
Please fill in your e-mail so we can share with you our top stories!