Comedian Sheryl Underwood Has Lived a Life Full of Tragedy and Abuse since Her Childhood
Sheryl Underwood, the comedian, best known for hosting "BET Comic View" and "The Talk," has had a complicated life since she was very young, including multiple incidents of sexual abuse.
Even though the lady has had a very successful career, she has endured several adverse situations throughout her life. Underwood might have been using comedy to hide all the pain she has suffered.
One of the aspects that the comedian has addressed during "The Talk" is that she was molested when she was "three, four, five years old." She even said that she learned how to stay up at night to protect herself and that she slept at school.
She had to wear adult, disposable undergarments.
HER MOTHER DIDN'T HELP
At some point, her mother even walked in on her and her abuser during one attack, and, instead of doing something about it, she blamed Underwood.
Years later, she saw how her mother stabbed her father. Even though she didn't dig into the situation, Underwood said that the traumatic experience repaired her relationship with her father.
AN UNUSUAL JOB
She also had to work as a lingerie model in Chicago. Her main job was putting on the lingerie, model in front of a group of men, and take it off when they buy the clothing.
"I was so horrible at it that I would crack jokes and do silly things like Fred Sanford impersonations to make them laugh because I really wasn't a stripper," admitted Underwood, who was not comfortable with that gig.
SHE ALMOST DIED DURING AN ATTACK
In an attempt to get away from her family, she joined the Air Force Reserves but, when she was going to the station, she was raped. Fearing for her life, she started negotiating with her attacker asking him not to kill her.
Later, she married a man named Michael, who had been suffering from clinical depression and, in 1990, he committed suicide.
HER MEDICAL PROBLEMS
In her 30s, Underwood learned about her uterine fibroids and had to undergo a procedure to "reconstruct" her uterus and "clean it out." In her 40s, she got a partial hysterectomy.
At some point, her bladder dropped and started suffering from bladder leakage, which made her wear adult, disposable undergarments to fight the problem.
BREAKING NEWS: Sara Gilbert Announces She's Leaving 'The Talk' After Season 9; 'This is hard' pic.twitter.com/iBA0az9FyB

— The Talk (@TheTalkCBS) April 9, 2019
All that negativity also messed with her self-esteem. Thankfully, though, everything she has gone through also made her a lot stronger and, at the moment, he is as good as she could be.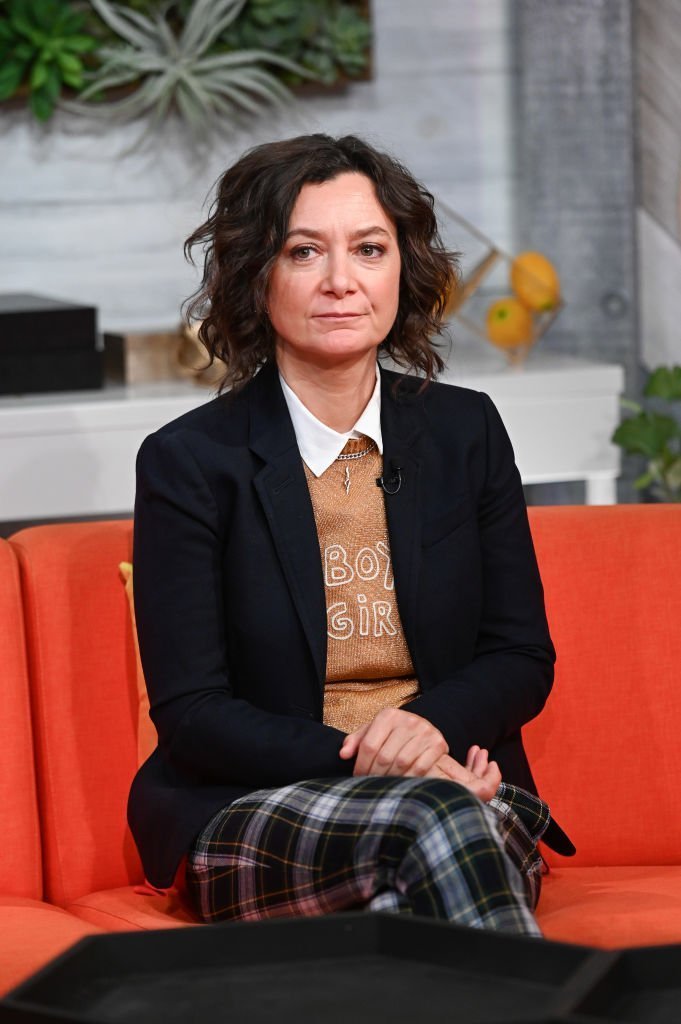 SARA GILBERT LEAVING "THE TALK"
Underwood is not the only member of "The Talk" who has made headlines recently. Sara Gilbert, creator, and founder of the show announced that she would leave after nine years on the air.
Gilbert promises to return as co-host every once in a while and joked that the audience wouldn't be able to get rid of her that easily.