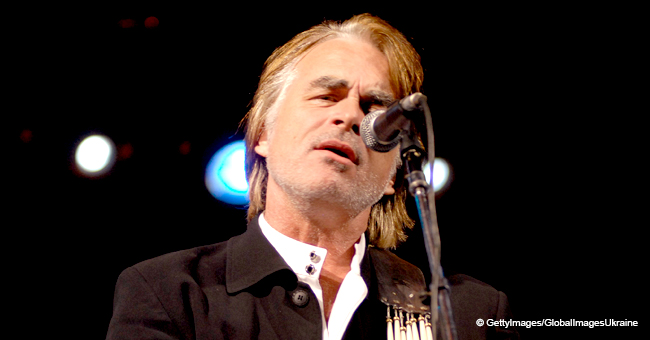 Hal Ketchum's Wife Reveals the Singer Has Alzheimer's Disease
It has been revealed why Hal Ketchum has not scheduled upcoming tour dates, as his wife Andrea recently shared his Alzheimer's diagnosis on social media.
In a message Andrea posted to Facebook on April 14, she shared that the country singer had battled the disease "for some time" but kept on performing as long as he could due to the love he has for his fans.
"Hal is otherwise healthy and happy, enjoying time with his family and friends," Andrea wrote while she added that due to the "exhausting and confusing illness" the time had come for Hal to stay at home with his family.
The country singer became well known for hits like "Small Town Saturday Night" and "Past the Point of Rescue" in the 1990s and had a lot of appreciation for his fans.
During the message, she also mentioned the man who made so many things possible during the last few years as she added:
"Also, a heartfelt thank you to all the incredible musicians that have joined him on this journey, with more than special love to Kenny Grimes, without whom, this last year of shows would not have been possible."
At the end of Andrea's heartfelt post, she thanked fans for their support and assured everyone that their messages wouldn't go by unnoticed.
The country legend began his career at the age of 15 when he performed in clubs as a drummer. By 1985 Hal played at clubs in Texas after he moved to Austin in 1981 and started exploring the world of singing and songwriting.
In 1998 the 66-year-old had his first significant health setback when he got diagnosed with acute transverse myelitis, a neurological disorder of the spinal column.
The disorder left Hal without the use of the left side of his body, and he had to relearn how to walk and play the guitar, among other things.
A man of many talents, Hal is also a master carpenter and loves to paint. Some of his work had previously shown at the Pena Gallery in Santa Fe, New Mexico for an art-show opening in 2002.
Alzheimer's is the most common type of dementia, and while it usually affects people over the age of 65 according to the Mayo Clinic, it would surprise many to know that children can get dementia as well.
Recently a mother in the UK shared her five-year-old son's battle with a rare disease as symptoms from dementia already caused various impairments.
Please fill in your e-mail so we can share with you our top stories!