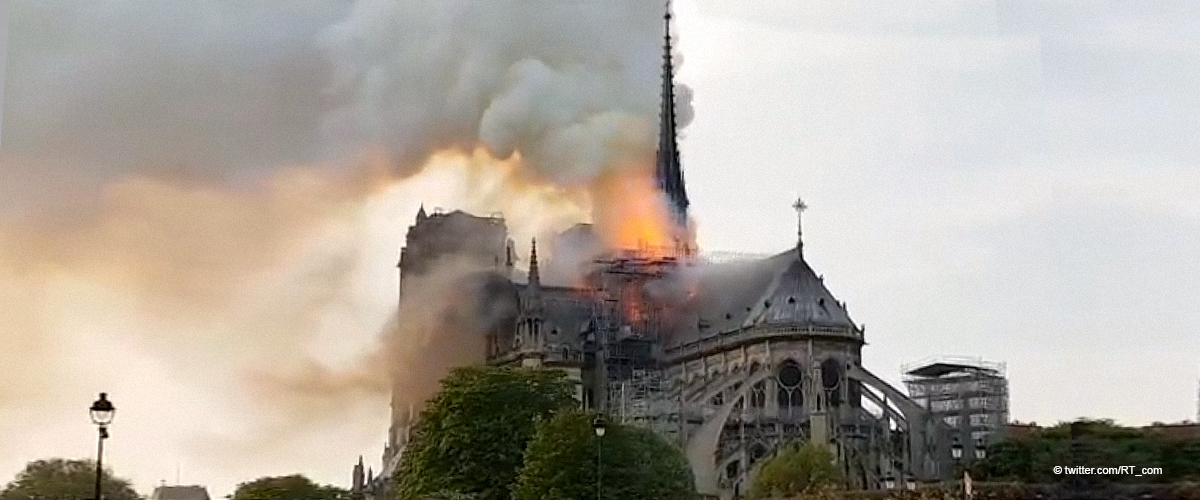 Notre Dame Cathedral in Paris Is on Fire
The Notre Dame Cathedral, one of the most beautiful and famous examples of French Gothic architecture, caught fire.
Even though nothing has been reported from official authorities, several people have uploaded photos and videos to Twitter showing a thick wall of smoke and some flames coming out of the cathedral.
The fire might be linked to a $6.8 million renovation project that was being carried out at the temple. As Reuters reported, some sections were under scaffolding. Apart from that, several bronze statues were removed last week.
President Donald Trump tweeted about the tragic event, saying that it was "horrible to watch" and suggesting flying water tankers as a possible way to put the fire out.
Firefighters are already at the place trying to control the situation. At least seven firetrucks are present at the scene trying to tackle the fire.
A journalist at France 24 said that the roof "has entirely collapsed" and that flames were coming out the back of the cathedral, comparing it with a "torch." Despite the authorities' efforts, the famous temple's spire collapsed in flames.
Paris Mayor Anne Hidalgo took to Twitter to report the fire, too.
"A terrible fire is underway at Notre Dame Cathedral in Paris. The fire brigade are trying to control the fire. We are mobilized locally in close connection with church authorities. I ask everyone to respect the security perimeter."
Christophe Castaner, the Interior Minister of France, explained in a tweet that they were taking "exceptional measures" to try to save the temple, which he labeled as the heart of Paris.
In a tweet, police said: "Notre Dame Fire in progress. Avoid the area and facilitate the passage of emergency vehicles and intervention of the @prefpolice."
So far, no injuries have been reported.
Please fill in your e-mail so we can share with you our top stories!