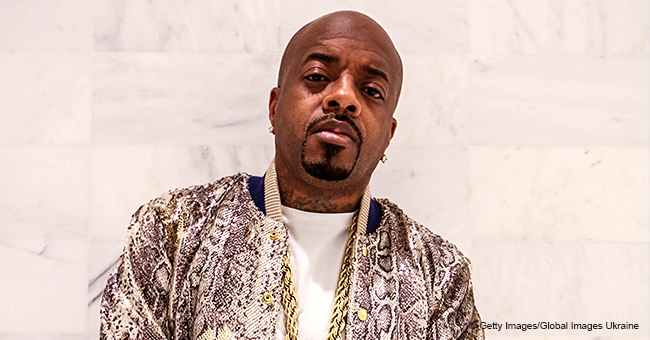 Jermaine Dupri Believes Nipsey Hussle Is Jesus and the Internet Has a Heated Reaction
Following the tragic death of Nipsey Hussle, fellow rapper Jermaine Dupri said he believes Hussle was Jesus. The reactions that followed on social media are better seen than described.
The death of Hussle (birth name Ermias Asghedom), shook the hip-hop community considerably and has prompted many reactions. The majority of Twitter users, however, have a problem with Dupri's controversial statement equating Hussle to Jesus Christ.
A day after Hussle's April 11 memorial service at the Staples Center in Los Angeles, Dupri took to the social media platform, saying "I believe nip was Jesus."
Someone was not shy about answering what Dupri might have meant as a rhetorical question
The response was instant and overwhelming, and most had a lot to do with Twitter users accusing Dupri of being crazy or clout-chasing.
"They really just be saying anything these days on Twitter," said one user.
"That's a big comparison! What signs make you say that?" chimed in another person. "Will nip resurrect? Can nip raise people from the dead? No! Rip to nip, but this was the wrong comparison!"
One Twitter user took time to rubbish Dupri's claims by pointing out ways Hussle was definitely different from Jesus.
"God created his only son Jesus a perfect man. Nipsey was born from a human father a worldly being which means he was born from sin, but he possessed Christ like characteristics. What we all should strive for since we are made in his image. RIP NIP"
In a follow-up tweet, Dupri clapped back at folks saying he was crazy and noted that "Love & Hip Hop" star Joe Budden, also shared his sentiments. "Are we both crazy?" he asked.
That did not stop Twitter users from coming for him again, though. As it happened, someone was not shy about answering what Dupri might have meant as a rhetorical question, and they tagged Budden in the tweet as well:
"Yes, you're both crazy. This person you refer to is not going to bring salvation to anyone. A higher power is nothing like Jesus. A higher power is an idol that we use to get by. Jesus saves our eternity. This life is short and the hell it becomes should drive us to Him, not away."
Budden also got into the tweetstorm at some point when he replied someone who insisted Hussle wasn't Jesus. "God works through [people], shut up," argued the former rapper.
Please fill in your e-mail so we can share with you our top stories!