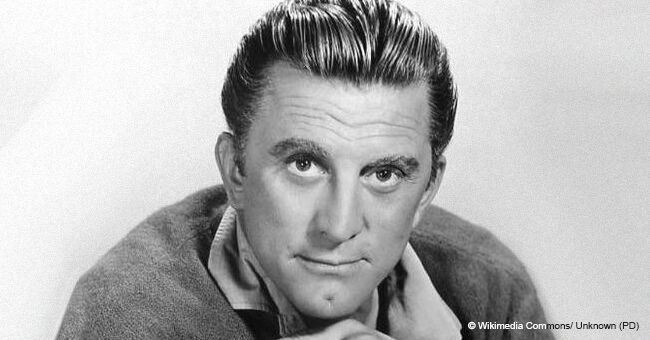 Kirk Douglas Was Photographed Resting in a Tent and He Looks Great at 102
At age 102, Kirk Douglas is still up and about, enjoying the great outdoors while camping in a tent. A photo of him was shared on Instagram by his grandson, Cameron Douglas.
Hollywood icon, Kirk Douglas, defies his age as he continues to be healthy and in high spirits, enjoying the little things in life, such as passing time in a tent. The 102-year-old was photographed lying on a mattress inside a tent last Friday.
His grandson, Cameron Douglas, 40, was able to capture the moment and share it on his Instagram account with the caption:
"This amazing man, my Pappy, is such inspiration in so many ways! Going camping at 102! #Spartacus #thrunthru."
During Douglas' 102nd birthday last December 9, his loving family posted tributes on social media. His daughter-in-law, Catherine Zeta-Jones, posted a short video on her Instagram account with a caption that read:
"Happy 102nd birthday to the most beautiful man. We love you Kirk."
Her daughter, Carys Douglas, also posted a throwback photo of her father, Michael, and grandfather on her Instagram in honor of her father's birthday.
"102 years young to my inspiration, my pappy. I can't put into words how much you mean to me. Happy birthday, i love you," read the caption.
His 74-year-old son, Michael, shared on "Live with Kelly and Ryan," Douglas' activities which include FaceTime and betting on sports.
"He's amazing. He's discovered FaceTime. He just loves it," he said.
He also told PEOPLE late last year:
"He beats me all the time," referring to betting on sports.
"The last bet I made with him was for $100 on a Jets game -- and I lost."
"I'm a big sports junkie and my father knows nothing about [the games]. I can pick any team and he'll just take the other one.. And [yet] he cleans my clock," he added.
Michael followed his father's footsteps in Hollywood, having received a star on the Hollywood Walk of Fame, which Douglas witnessed. Michael specially mentioned his father during the event.
"It means so much to me, Dad, that you're here today. Thank you for your advice, inspiration, and I'll say it simply and with all my heart: I'm so proud to be your son."
Zeta-Jones shared her sentiments and told PEOPLE:
"Seeing Kirk get emotional when Michael said, 'I'm so proud to be your son, Dad' -- even now I think about it," said the actress.
"Kirk being there in his wheelchair -- he was adamant. No way he was not going to be there."
Kirk Douglas, born Issur Danielovitch, had acting as part of his career since the '30s when he joined a few school plays and decided he wanted to be a professional. In pursuit of his dream, he worked dozens of jobs to help his family and afford college tuition at St. Lawrence University but no matter what, his savings were never enough.
Being the smart guy he is, he bargained with the Dean of the school for a loan in exchange for working at the school's Drama program. The school agreed and Douglas was able to land a spot at the university and repay them by working as a part-time janitor and gardener
Douglas life has since been looking up because of his intense ambition and willingness to achieve his dream.
Please fill in your e-mail so we can share with you our top stories!