Kirk Douglas, 101, made a rare appearance on the Walk of Fame with his family
Film veteran Kirk Douglas has a career that spans more than six decades, but he retired back in 2008. 
Kirk accompanied his family yesterday when his 74-year-old son, Michael Douglas, received his star on the Hollywood Walk of Fame. 
Read more on our Twitter account, @amomama_usa. The iconic sidewalk star is an honor many in the industry long for and is given to individuals as recognition for their work in the industry. 
During his acceptance speech, Michael proudly pointed to his father, saying that Kirk will celebrate his 102nd birthday in December.
Michael Douglas finally got his star on the Walk of Fame and we're tearing up a little. 💕https://t.co/LjZluknker

— Entertainment Tonight (@etnow) November 6, 2018
He added: 
"It means so much to me, dad, that you're here today. Thank you for your advice, for your inspiration, and I'll say it simply, and with all my heart, I'm so proud to be your son."
The pair also shared a moment later that evening when Michael leaned down and kissed his father on the lips. 
Michael followed in his Kirk's footsteps – Kirk was inducted into the Hollywood Walk of Fame in February 1960. 
Michael Douglas kisses dad Kirk Douglas on the lips amid Hollywood Walk Of Fame ceremonyhttps://t.co/2HKNX6sdnM pic.twitter.com/DqKtk85Dgk

— Daily Express (@Daily_Express) November 6, 2018
Kirk is also listed 17th on the American Film Institute's list of greatest male American screen legends of all time. 
The award-winning actor began his career in 1946 when he landed a role in "The Strange Love of Martha Ivers" and consistently released between one to four films each year for five decades.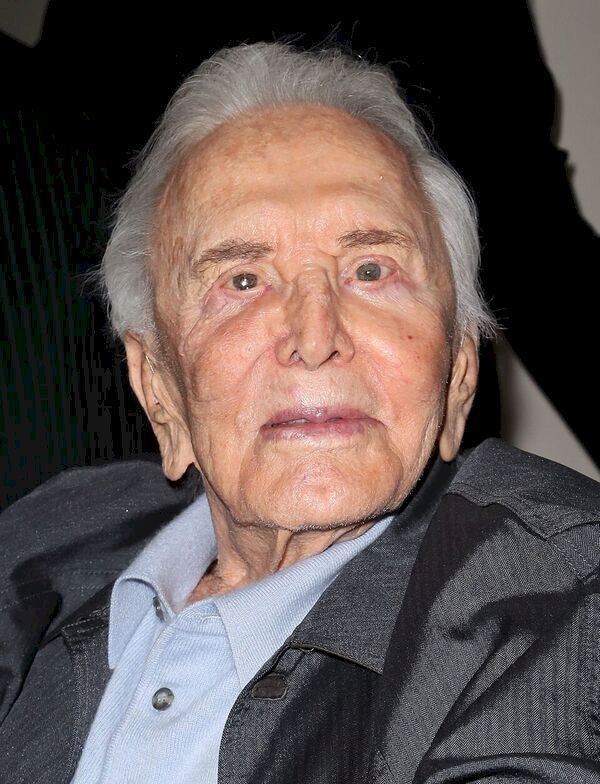 His last performance was as Jim Kovalski in the 2008 made-for-TV film, "Empire State Building Murders," at the age of 91. 
Kirk has more than 90 film credits to his name, and also tried his hand at producing. He took the lead on titles like "Lonely Are The Brave," "Catch Me A Spy," and "A Gunfight."
Kirk, who retired a decade ago, stays out of the public for the most part but his family members will every so often share a photo or two on social media. 
Back in August, His grandson Cameron shared a photo of Kirk playing with his 8-month-old great-granddaughter, Lua. 
The photo, simply titled "Love," shows Lua reaching up to Kirk while he stares down at her adoringly.